CHIEF DUBEM ONYIA BLOWS HOT AS HE DRUMS SUPPORT FOR ATIKU DURING THE INAUGURATION OF ATIKU FOR NIGERIA NATIONAL EXECUTIVES HELD ON MONDAY 8TH MARCH 2021 IN ENUGU STATE AMID CHEERS AND FUNFAIR.
As the 2023 presidential election draws nearer, the eco of the people's traditional gog (Ikoro), is still speaking in riddles and metaphor with the pupolar adage that power is taken and not given, hence supporters of Alh.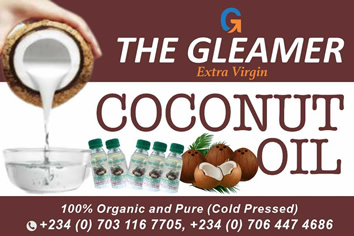 Atiku Abkubakar GCON known as ATIKU FOR NIGERIA (AFN) mobilizes support for the former Vice President of the Federal Republic of Nigeria in Enugu State.
Chief Dubem Onyia who represented the Special guest of honor His Excellency Alh. Atiku Abkubakar GCON, while addressing the mammoth crowd, thundered "I am an Igbo man but it will be most difficult for an Igbo man to be President of Nigeria without the country first being restructured and the only man who can take the bull by the horn and have the country restructured within 100 days of office is Alh. Atiku Abkubakar GCON".
He poured out so much praises on the organizers of the event and assured them that come 2023 presidential election , that they the youths will lead Atiku Abkubakar's campaign and that he is confident that Atiku will be victorious after which the youths will constitute 40% of Atiku's government. He also recognized the significant roles of Nigeria Women and assured them a fair and better deal under Atiku's Presidency. He concluded by telling his enthusiastic audience that Atiku will do only one term of four years and handover to an Igbo youthful person unfailingly. He thunder to Nigeria youths a parting shot "Nigeria youth it is your time to Endsars and Take Power!".
The Chairman of the occasion Dr. Nat. Yadume was full of praises to the Chairman Governing Council of Atiku for Nigeria Amb. Aliyu Bin Abbas who also doubles as the DG Atiku Care Foundation (ACF) worldwide and SA on Youths and support groups to His Excellency Alh. Atiku Abkubakar GCON, for his mobilization ability and capacity in galvanizing Nigerians, both young and the aged to cue into Atiku's quest of rescuing Nigeria from total collapse without any financial aid. He spoke how he discovered Amb. Aliyu Bin Abbas over 7 to 8 years ago as a very young person who today has grown so popular in Nigeria and beyond as result of his passion for the struggle of fixing Nigeria for good.
He congratulated the DG of Atiku For Nigeria (AFN), Chief Hon. Sunday Cyraicuse Umeha, (Ezeabata na Akuegbe Ugwu Awkunanaw, Enugu South LGA, Enugu State) and the rest of the National Executives, and charged them to hit the ground running as the task of rescuing and fixing Nigeria from her present state is an enamous one.
In his conclusion, he encouraged the people gathered to tarry on in believing the Atiku Presidency project as even though, everyone may not possibly benefit at the same time when Atiku would have become President, but that when one, two, three persons gets a good position, that the multipliers effect of group relationships will ensure that the benefits of the few will have a way of trickling down to the point that one way or the other, everyone here will have something at the end of the day.
Hon. Oladimeji Fabiyi in his speech took time to appreciate the Governor of Enugu State Rt. Hon. Dr. Ifeanyi Lawrence Ugwuanyi for being a good man and the most amenable Governor in the County whose personality epitomizes peace. He said that it is important to appreciate the Governor because if he is not a just and fair politician that we may not be allowed to hold this kind of program in his state knowing the mentality of some of our Governors in Nigeria.
He went further to appreciate the DG AFN Chief Hon. Barr. Umeha for the sacrifice he has made and still making for this Atiku project. He assured him that his efforts will not be in vain. He also acknowledged the day to day commitment and dedication of Amb. Aliyu Bin Abbas who he described as a super workerholic DG of ACF recording unprecedented achievements in mobilizing and galvanizing Nigerians for this all important project without any financial support from Atiku Abkubakar himself. He summed his speech by encouraging the people to keep faith with the struggle as God is here to answer our collective prayers. He danced to different tunes of Igbo local songs for fun to the cheering and admiration of the crowd.
At this juncture, the Chairman Governing Council AFN Amb. Aliyu Bin Abbas took over the podium and after observing protocols, he eulogized Dr. Nat. Yadume for being there for him all these years hence he is where he is at the moment. He didn't waste time after appreciating the mammoth crowd who are all members of ACF and AFN in their full gorgeous attire, called the following persons for the ritual inauguration  exercise. They are: Chief Hon. Barr. Sunday Cyraicuse Umeha, AFN DG designate, Hon. Lawal Abkubakar Zannah, AFN Deputy DG designate, Hon. Meshack Onyeche, AFN Secretary General designate, Amb. G. Y Gotom JP, National Director Research and Planning designate, Hon. Oludare Olatunde, Asst. DG designate, Hon. Ayobami Olusegun Adekunle, Zonal Director designate South West, and they lined up and were immediately inaugurated as substantive Executives of Atiku For Nigeria (AFN).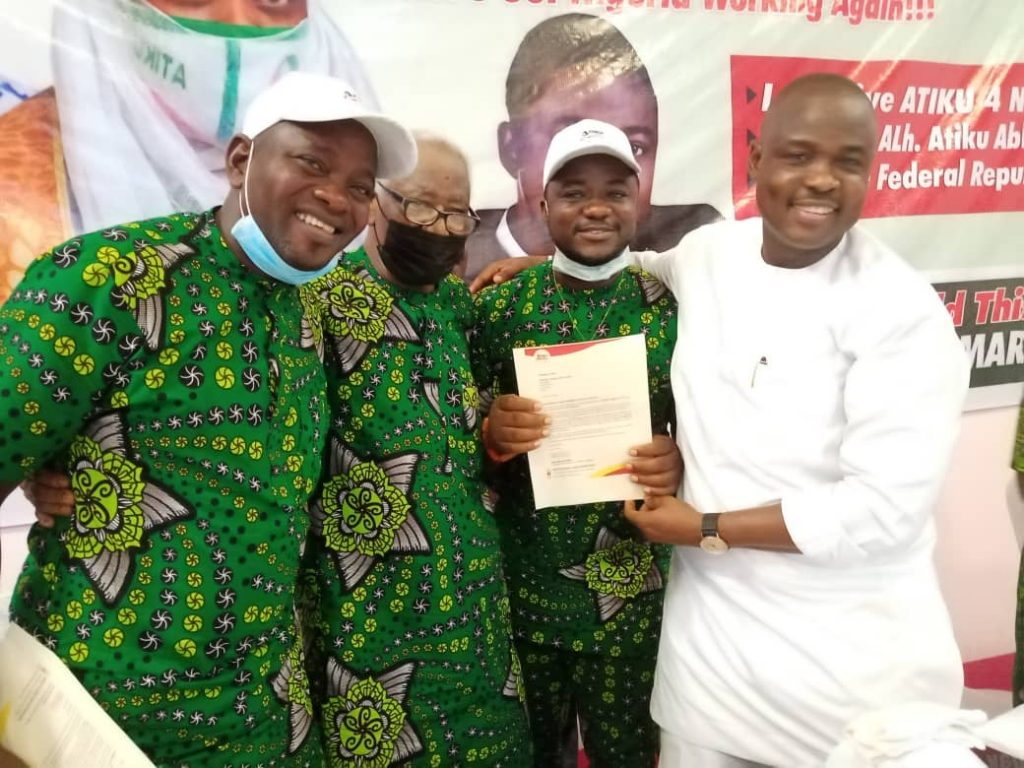 The responses that came from the audience coming from the likes of Chief Hon. Enem alias Ezeudo Na Afia,  Chief Nwafor aka Garuba Mushishi, and One Mr. Shepherdman Chijioke Iyioku were summarized on appeal. And the appeal was directed to His Excellency Alh. Atiku Abubakar GCON via his representatives to apply the doctrine of reciprocity in encouraging all those who have sincerely invested heavily into the project of getting Nigeria working again through Atiku's Presidency. They complained against the method of monkey is working and baboon eating as what they experienced during the 2019 presidential election where they worked like Donkeys and when financial mobilization came those who have no grassroots base took away the money and failed to deliver their polling units, not to talk about their electoral wards.
Onyiba Iyioku reporting for Ikoro Media.
Stay tuned for video episodes of the above event courtesy IkoroTV.
Below is the extract of the DG's acceptance speech on behalf of the other members of the Executives:
RE:APPOINTMENT AS DIRECTOR GENERAL OF ATIKU FOR NIGERIA: ACCEPTANCE SPEECH OF CHIEF BARR.
SUNDAY UMEHA
It is with humility that I accept the appointment of the distinguished Governing Council of the Atiku For Nigeria as the Director-General of the Organization. This assignment by all means has critical impetus in extending the frontiers of the legacies and ideals of His Excellency Alhaji Atiku Abubakar, GCON in bringing about the leadership that has for too long eluded us as a nation.
To this end, permit me to place on record my appreciation to members of the Council for the strategic leadership they have shown and continue to show in piloting the activities of the organization; and for finding me worthy in this capacity. I look forward to working with them in achieving the noble and nationalistic mandate of this great organization.
I would also like to use this opportunity to thank my brother, Amb. Aliyu Bin Abbas, the Chairman Governing Council of Atiku For Nigeria for considering me for this position. It is a particular honor to me given his renowned wise exercise of discretion and judgment. In the coming weeks, I look forward to working closely with him in charting a new course for the organization towards the actualization of its objectives.
Let me also mention my unalloyed gratitude to all the States, Zonal and National  Leaders of the Atiku Care Foundation, with whom I have been in the trenches in the last few years in the noble and patriotic cause of rescuing our beloved nation from the hands of its current managers who have shown outright cluelessness and incapacitation in the art of statecraft. I have no doubt that our mutual experiences have prepared me for this role, and in modifying our programs and activities, it goes without saying that I would look to profit from their wise counsel, support, and cooperation in the course of discharging this national assignment.
To all my friends, supporters and well-wishers who have stood by me all these years, your moral support and confidence in my leadership abilities have in no small measure been a source of motivation and inspiration. For this, I am eternally grateful.
The Atiku For Nigeria project is one anchored on National rebirth and reconstruction towards a Nigeria that works for all. The reason is by no means farfetched: leadership has been the weakest link in our journey through nationhood. Unfortunately, while this fact has all too been acknowledged and theorized by keen observers of the Nigerian State, we have somehow continued to repeat the mistakes of the past, whilst expecting a different outcome.
Nation-building is a collective effort. Thus, achieving the Nigeria of our dreams must take the concerted efforts of all Nigerians in electing leaders; both at the national and sub-national level, with the requisite moral and intellectual wherewithal of 21st-century governance. It has been the conviction of Atiku For Nigeria Foundation that all of these qualities and more are resident in the person of His Excellency, Alhaji Atiku Abubakar (GCON) whose passion for a united and improved Nigeria is well renowned.
The road to the leadership of any organization; not least the presidency of a nation, requires wide consultations. In a diverse and multi-ethnic country like ours, it is probably more expedient. Chiefly amongst the many reasons, is the proper aggregation of diverse interests towards achieving national consensus around the person of the prospective leader. This is what I believe, is the objective of the Atiku For Nigeria project vis-à-vis the prospects of an Atiku Abubakar presidency in 2023. I must quickly add that it is a patriotic objective that holds vistas in the advancement of Nigeria's socio-economic fortunes towards Getting Nigeria Working Again.
Consequent upon the above, I am not in any doubt of what is required of my humble self, and the team I would be setting up in the next few days towards the actualization of this national project. In the weeks to come, we shall communicate our roadmap for the actualization of the short, medium and long term goals of the organization under my humble leadership.
As I conclude these acceptance remarks, it will be naïve of me to fail to acknowledge that this assignment would no doubt, present its own peculiar challenges. But you can trust, dear members of Council, that it is one which I look forward to, with renewed vigor and optimism. I am inspired in this regard by the wise words of that great soldier, politician, and statesman, Sir. Winston S. Churchill thus: "To each there comes in their lifetime a special moment when they are figuratively tapped on the shoulder and offered the chance to do a very special thing, unique to them and fitted to their talents. What a tragedy if that moment finds them unprepared or unqualified for that which could have been their finest hour".
God forbid that I should be one of those men spoken of, by the late sage.
I thank you.
God Bless Alhaji Atiku Abubakar GCON!
God bless Atiku For Nigeria!!
God Bless the Federal Republic of Nigeria!!!
Signed:
Chief (Barr) Sunday Cyriacus Umeha
Director General-Atiku For Nigeria
2/03/2021
Yoruba Self-Determination Rally Begins In Ibadan
The Yoruba self-determination rally organised by the Ilana Omo Oodua is underway in Ibadan, the Oyo State capital.
Hundreds of members of the group whose leader is an 86-year-old Emeritus Professor of History, Banji Akintoye, had initially scheduled the take-off of the rally for the ancient Mapo Hall but the heavy presence of armed policemen forced them to change the venue.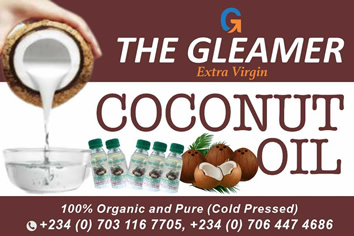 They are addressing people at Mapo Roundabout but they were not disturbed by the police in any way.
The agitators are armed with banners and Yoruba nation flags while leaders of the group addressing the people are saying Yoruba people are tired of staying with Nigeria.
One of the leaders of the group, Basorun Kunle Adesokan, said Yoruba were no longer part of Nigeria and the people want to be an independent nation.
He condemned the insecurity in Yorubaland, saying the people could no longer stand the injustice in Nigeria.