DFC Africa Joins Police Campaign To Fight Cultism And Other Vices


The President of the Dynamite Fighting Championship (DFC) Africa, Ambassador Henry George has identified the Police Campaign against Cultism and Other Vices (POCACOV) as a true partner in the quest for the repositioning of the mind-set of young Nigerians for
self-discovery and strategic leadership direction.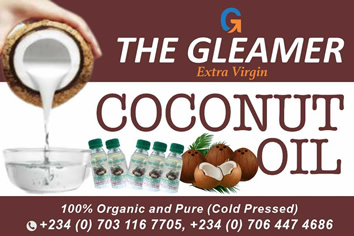 He disclosed this to media in Port Harcourt, while briefing the
National Coordinator POCACOV CSP Ebere Amaraizu on the readiness of
his organization to partner with POCACOV to offer a platform of
self-discovery and strategic leadership direction to teeming Nigerians
through the sport of Mixed Martial Arts which is globally gathering
momentum.


George also commended the Nigerian Police Force on POCACOV initiative
which he said he has followed up and understands it is not just a
community driven program but a program that touches on core mandate of
Dynamite Fighting Championship.

According to George who is also the International representative of
World Martial Arts Council and World Mauythai Organization (WMO
Nigeria), POCACOV is using Sports as an advocacy tool to engage and
inspire young minds for greater society and that is what the
Federation is about.

"We use combat sports to inspire and motivate young people against
cultism, criminality and other vices. We help young minds to become
champions and an asset to the Nation. DFC is about realization of
dreams, hope for the youth and to create positive impact", he added.

He explained that the upcoming DFC Africa event, DFC7 which comes up
in November will be in partnership with POCACOV and create a robust
platform for self-discovery, strategic leadership direction for young
minds from various neighbourhoods.

On his part, the National Coordinator of POCACOV, CSP Ebere Amaraizu
thanked Ambassador George for identifying and believing in the
initiative POCACOV as a veritable partner that will impact on the
youths and positively change their thoughts.

Amaraizu also assured that POCACOV will stop at nothing to ensure that
the upcoming Mixed Martial Arts program, DFC7 in Rivers state yield
its desired objectives with the hopes of discovering another Kamaru
Usman and Israel Adesanya.


The Dynamit Fighting Championship, DFC will hold its seven fight-night
this November in Port Harcourt, Rivers State.
Transfer Saga: How Mikel Obi Refused to compensate me After I Linked Him Worth $4m Deal In Kuwait SC – Okafor
What a cruel fate Michael Okafor is going through in the hands of his namesake, Mikel John Obi, as he has alleged that the former Super Eagles captain refused to compensate him after linking the player to Kuwait SC in a mouthwatering contract deal for two years.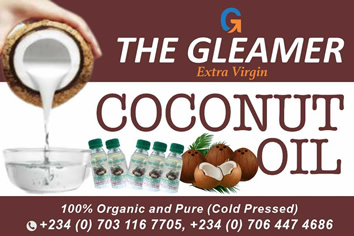 Okafor said that he played an active role in linking the former Chelsea midfielder to Kuwait SC in a deal worth $4million dollars.
Sadly, he was sidelined and Mikel has refused to compensate after he signed the 2 – year contract with Kuwait SC in June.
"I linked Mikel John Obi to the deal that made him sign for Kuwait SC during the summer transfer season in June. Myself and partner, (Bader Almeraabi), who is based in Kuwait linked Mikel to the club for the deal," Michael Okafor said.
"We had a conference call with Mikel and I told him everything, including the monetary figure in the deal.
"After we did the conference call, which involved John Obi Mikel, Abdullah Al-hamdan, the club agent of Kuwait SC, my partner, Bader and myself, the club went behind to contact Mikel John Obi and continued negotiation with him.
"When I contacted Mikel, he told me he will keep me posted as the event unfold, that I should not worry.
"Painfully for me, Mikel, the Nigerian Youth Ambassador never kept his promises, he never kept me posted, he never told me anything about the deal.
"He went behind me to seal the deal and I have been trying to talk to him for us to settle amicably. But, he has refused to listen to me. All my messages to him were only read by him without reply. He reads all of them but no reply.
"I brought such a lucrative offer in Kuwait SC at the age of 34 years and he is not willing to compensate me. I can't imagine that Mikel will do this to me, a brother who brought such a lucrative deal to him. A Nigerian youth ambassador. His behaviour is very shocking.
"I insisted that I should be paid compensated. At least I should get a commission from the deal. Mikel John Obi told me is that I should go to Abdullah ( who he normally calls Abdul) to get my commission. 
"He informed me that he will not give me my commission and that I should go to Abdullah to get it.
"I then asked him – Why not ask yourself how did Abdullah get your number? And you now directed me to contact Abdullah for my commission, forgetting that I connected you to him. 
"Mikel simply exhibited a greedy nature which I never suspected. This is very wicked as he insisted that I should go to Abdullah, who is the club agent of Kuwait SC to get my commission.
"Imagine a lucrative deal at the age of 34 years for a player like Mikel getting him a deal that is worth four million US dollars for two years is enough for him to gladly compensate me.
"It is not a child's play, it's enough for him to compensate me without stress. The deal also came with the latest BMW 2022 model edition, yet he refused to be kind to me," Okafor said sadly.