DG Tasks Corps Members On Modern Trends In Agriculture
Joel Ajayi
Corps Members have been advised to equip themselves with modern trends in agricultural practices.
NYSC Director-General, Brigadier General Shuaibu Ibrahim gave this advice today in an address during a virtual seminar with the theme, "Alleviating Hunger and Poverty through Agriculture: Today's Youth-Tomorrow's Leaders", organized by Corps Members serving at the International Institute for Tropical Agriculture, Ibadan.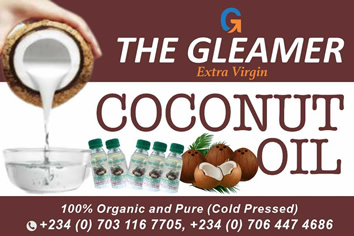 He noted that the NYSC Management seeks active participation of Corps Members in agriculture which is in alignment with Federal Government's drive to boost agriculture, so as to diversify national economy from over dependence on oil.
Ibrahim added that NYSC has resuscitated its farms and other ventures for the impartation of skills to Corps Members, while also giving attention to the NYSC Skills Acquisition programme, in order to empower Corps Members with skills that will provide them with alternative sources of livelihood after service.
"I call on Corps Members to leverage on the opportunity provided by this seminar to equip themselves with the modern trend in agriculture".
"I urge you to sustain the momentum and continue to reach out to other Corps Members and youths so as to introduce digital delivery tools in agriculture", he said.
The Director-General stated further that NYSC Scheme would continue to provide a conducive environment for Corps Members to acquire skills through its ventures, skill acquisition programmes, and collaborations with other agencies.
He commended the organizers of the seminar, adding that the synergy between the NYSC Scheme and IITA is yielding positive results that would lead to the emergence of youths that would make their mark in agro-business, thus, becoming employers of labour, instead of job seekers.
Ibrahim also urged the Corps Members to key into other youth- empowerment programmes of the Federal Government such as the seventy- five billion Naira Youth Investment Trust Fund, National Young Farmers Scheme, Youth Initiative for Sustainable Agriculture in Nigeria and other programmes designed to ensure that youths are self-reliant.
In her remarks, the Deputy Director-General, Corporate Services, IITA Ibadan, Mrs. Hilde Koper-Limbourg said IITA has the mandate to reduce food scarcity while she appealed to the Corps Members to embrace agro-business that would make them wealthy and job creators.
Prof. Sanni Lateef, Project Manager Basics ll, in his paper, urged the Corps Members to make a critical understudy of the prevailing food shortage and profer solutions.
He admonished the Corps Members to build themselves into a team for greater prospects in the future.
Speakers during the seminar include; Virologist and Head of Germplasm Health Unit, Dr. Lava Kumar among others.
Guber 2023: APC Youths Summon Akan Udofia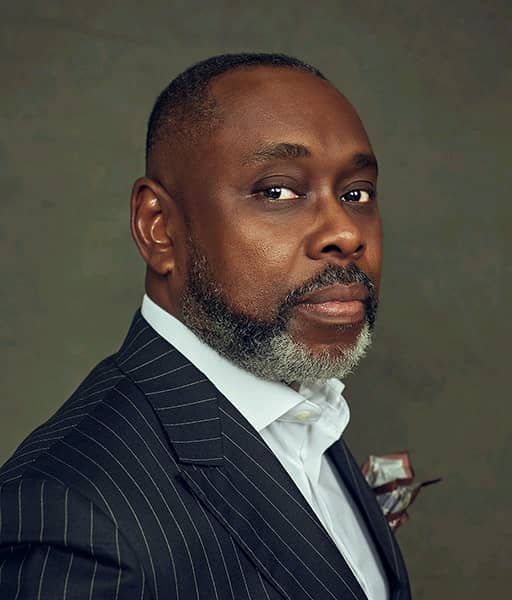 …Warn Habitual Candidates To Stay Off
Editor
A Coalition of All Progressives Congress Youth in Akwa Ibom State has called on billionaire oil magnate, Mr. Akanimo Udofia, to consider contesting for governorship of the State come 2023 on the platform of All Progressives Congress, APC.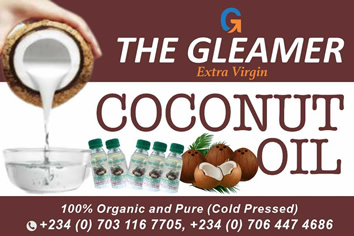 Mr. Udofia is the CEO/Managing Director, Desicon Engineering Limited, an engineering, procurement and construction services company, one of the major service providers in Nigeria's oil and gas industry. He was rumoured recently to have joined partisan politics on the platform of APC.
The APC youth coalition, which is an amalgamation of major political youth groups in the main opposition party in the State, made this call last Sunday, during its inaugural meeting at Akwa Ibom Renaissance Secretariat, Ewet Housing Estate, Uyo.
In his welcome remarks, Mr. Anthony Bassey, the leader of Akwa Ibom Renaissance, urged youths to close ranks and objectively weighed antecedents of every intending governorship aspirant against the collective dreams of Akwa Ibom people.
He said the era of use and dump politics is over as youths are determined to assert themselves and get involved in every aspect of state development from electioneering to governance, adding that the decision to call on Mr. Akanimo Udofia to contest the 2023 governorship election in the State was reflective of current expectations of Akwa Ibom youths.
Governor Udom Emmanuel (l) with Mr. Akanimo Udofia (m) and Senator Godswill Akpabio (r) during an award presentation ceremony in 2018.
A communique from the group, made available to The Guide Newspapers further strengthened this position, which was reached after a reassessment of the chances of the party and the desires of the younger generation to raise the ante of governance in the State and Nigeria as a whole come 2023 and beyond.
Giving reasons for its choice of Udofia, the group stated that "the State at this time is in dire need of a governor whom the people can look up from his past and current development drive and economic pursuits and connections within and around the Nation and the world and can easily attract industries, capital investment and strong capacity and ability to harness his personal resources and wealth of business acumen to the wealth and resources of the State for the general good of all irrespective of party lines, religious affinity, social status and inclinations; a detribalized Akwa Ibomite, a national and internationally known and recognized figure who could break even at any stage in the world for the good of the State."
It continued that "after a thorough, painstaking soul search, we have come to the inescapable conclusion and we vouch for MR. AKANIMO UDOFIA as such a person that possesses all the earlier listed qualities, credibility and charisma that will give us victory with ease and will not be a disappointment to our great party and state come 2023.
"His aspiration will boost our chances and help to add quality and value to our primaries and general Elections come 2023. We hereby extend the call to our illustrious and distinguished son to contest the 2023 general election as Governor of Akwa Ibom state."
Mr. Anthony Bassey, addressing representatives of APC youth groups in the State during the meeting at Akwa Ibom Renaissance Secretariat, Uyo, last Sunday.
The youth coalition acknowledged President Mohammed Buhari's efforts to enhance APC's political capital in the State through various appointments of party chieftains in his government, which sadly failed to bring about notable political gain to the party hence it admonished [federal political appointees] to harmoniously work together to foster the positive nest of political gains in Akwa Ibom State.
Furthermore, the group warned habitual governorship candidates in the party to take a break and embrace change, noting that from past contests they have tested their popularity and known their strength "we also have come to know in real political participation paradigm their strengths and weaknesses hence we appreciate all they have built for the party and their followers' strength at each congresses and general elections notwithstanding.
"It is our earnest position that owing to their antecedents and precedents in past elections we note that if they continue to work together and see more of the party good and push forward an acceptable more credible, younger, youth friendly candidate and push same for presentation to the Akwa Ibom people, it will be very easy for our great party to take over government". The group posited.