FCT FA Chair Wants MKO Abiola Stadium Super Eagles Fortress
Joel Ajayi
The Chairman of  Federal Capital Territory Football Association, FCT FA, Alhaji Adam Mouktar Mohammed has stated that the MKO  Abiola Stadium should be the fortress for Nigeria Super Eagles urging the government to ensure the stadium is given proper attention to come back to life.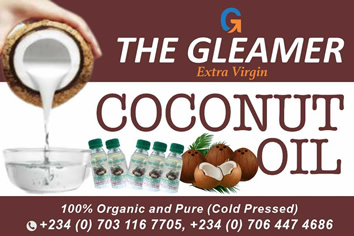 The National Teams have not played in Abuja stadium for several years due to the bad pitch.
It will be recalled since he assumed office Mouktar has been the canvas for the renovation of the stadium and has even vowed to supports any initiative to get the Super Eagles to return to play at the Moshood Abiola National Stadium in Abuja.
Mouktar, repeated this on Tuesday in Abuja while reacting to questions during a virtual interview session on FCT Football he said it's unfortunate that National Team especially Super Eagles doesn't have a home.
According to him, unfortunately, the Super Eagles don't have a home they call theirs which is unfortunate. But we must find a fortress and I think Abuja should be the fortress and importantly there's been a lot of talk about concessioning the stadium which is very dear to me.
"I think that whoever is responsible for the concessioning of the Stadium must take into account to give the stadium to a football-focused group, not to a real estate group that sees it as a place to just build a hotel or build houses and land grab. We want a football-focused group who see football as prime, who see that stadium as a national monument–a treasure, an icon that represents our football.
"Likewise, the Lagos Stadium in Surulere. I hear there are a lot of things going on with the concession. We must ensure that it's an open, transparent process and everybody is given a chance to contribute as stakeholders to how these two stadiums should be concessioned. I tell you the moment they're given to the wrong hands, and then we're in to destroy a national monument so we must ensure that the national stadium stays in the hands of patriotic, football-minded, football-focused people that love football and sacrifice for football."
.
Eid-el-Fitr: Buhari Asks Christians, Muslims To Jointly Pray Against Kidnapping, Banditry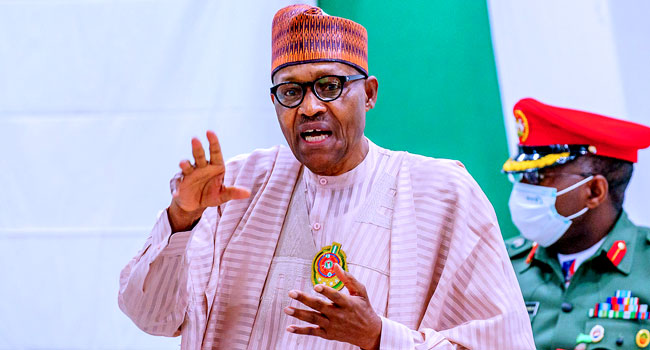 President Muhammadu Buhari in his Eid-el-Fitr message to Nigerians asked both Christians and Muslims to unite and jointly pray against tragic incidents of kidnapping and banditry.
He also called for practices that promote brotherhood and forgiveness noting that unity and solidarity among all citizens is imperative especially at this time when Nigeria is faced with multiple challenges.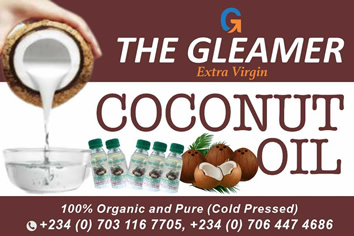 This was disclosed in a statement signed on Wednesday by the President's Senior Special Assistant on Media and Publicity, Garba Shehu.
"On this blessed occasion, I wish that the Eid festival brings with it peace, safety, security, brotherhood, and love amongst all.
"Unity and solidarity among all citizens, Muslims, and Christians are imperative especially at a time when our country is faced with multiple challenges which are surmountable only when we come together as one.
"It is important that we remember how we share, through our faiths, common bonds that should serve to unite us and not allow ourselves to succumb to those who seek to divide us, using our two great religions, for their own selfish advantages.
"We should jointly pray against the tragic incidents of kidnapping and banditry and the desperate quest for political power expressed through blackmail against the existence of our country as a united entity.
"We must resist the temptation to retreat into our communities. I urge our political and religious leaders as well as traditional rulers to encourage our citizens to turn towards one another in love and compassion," the statement read in part.
President Buhari said further that it is noteworthy and delightful to see "Christians breaking fast and in some instances, extending goodwill and gifts to Muslim faithful during the Ramadan."
He added that "This model also shone through with Muslim groups joining Christian festivities. These are practices that promote brotherhood and forgiveness."
The President, therefore, urged Nigerians to continue to observe all COVID-19 prevention measures and celebrate responsibly during the holidays.