Fr. Mabak tells Buhari to resign for maintaining grave silence on insecurity
Spiritual Director of Adoration Ministry, Enugu, Fr Ejike Mbaka, said it is wrong for President Buhari Muhammadu to "maintain grave silence" despite the widespread killings in the country.
He also advised Buhari to resign because God is angry with him.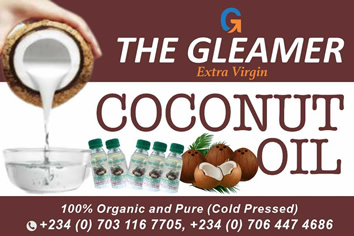 Mbaka, who was one of the staunch supporters of Buhari in the buildup to the 2015 elections, said Buhari should resign or be impeached.
Speaking at the Adoration Ministry in Enugu, Mbaka said "I know people will say, Mbaka did you not pray for Buhari, did Samuel not anoint Saul? What are you talking about? Am I the creator of Buhari? God created him, Nigerians trusted him because he has done well sometimes ago but now how can people just be dying?
"God will ask Nigerians: Nigerians why are you crying? We are crying because our leaders have failed us woefully. If it is in a civilized country, by now, President Buhari will resign. Quote me anywhere and let the whole world hear it. By now, with what is happening, President Buhari should honourably resign.
"We are crying because we don't have a shepherd. All those that will fight what I'm saying now will eventually suffer the rot. If you can't do it, either you resign or you be changed. A good coach cannot watch his team defeated when he has players sitting watching on the bench. Either Buhari resigns by himself or he will be impeached.
"This statement is too mysterious and supernatural. I know that people will begin to fight it. The chief security officer consulting on lives in the country will be sitting down not making any comment.
"Gunmen are attacking everybody. Why are you crying Nigerian youths? As I said, overseas has become a dumping ground for our ingenious youths. Young doctors, lawyers, running away from Nigeria? Countries we are better than.
"What is the matter? Nigerians are crying, why? Because there is no security in this country. House of Reps and the Senate should impeach the President if he doesn't want to resign.
"If the members of these two houses do not want to impeach him and they want to begin to fight Fr Mbaka, something worse than what they ever imagined will happen to the members of the Senate and members of the house of Rep. Disaster is coming!
"Until the government of this country find something useful for our youths, they are going to face disaster, a time is coming when, if you are asked to be a governor, senator, house of a representative member, you will begin to run because I'm trying to tell you that we cannot continue like this.
"The leaders have made the youths suffer, it is time for the civilians to make the leaders suffer. Enough of this rubbish, most of the reasons why you come here for prayers are not prayer projects, these are things government should supply. To feed, pay for house rent, even to import products from abroad, taxation has doubled, the international community cannot come to Nigeria to invest anymore. Are we living or dying?
"God is asking what is the matter, I am telling God now, let him change our leaders for us…"God is angry with our leaders, from Buhari to the last. God's anger is upon you, you have failed God."
Eid-el-Fitr: Buhari Asks Christians, Muslims To Jointly Pray Against Kidnapping, Banditry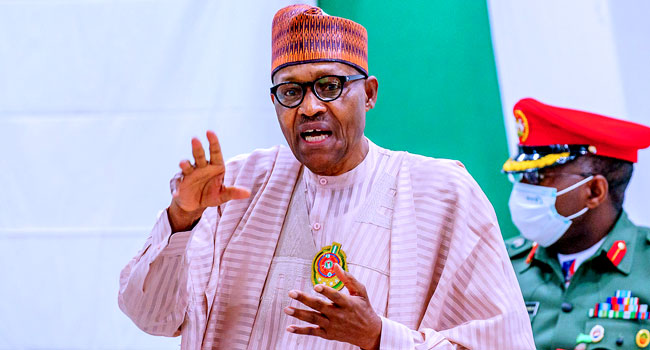 President Muhammadu Buhari in his Eid-el-Fitr message to Nigerians asked both Christians and Muslims to unite and jointly pray against tragic incidents of kidnapping and banditry.
He also called for practices that promote brotherhood and forgiveness noting that unity and solidarity among all citizens is imperative especially at this time when Nigeria is faced with multiple challenges.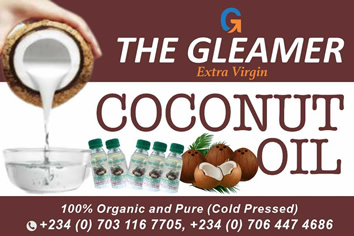 This was disclosed in a statement signed on Wednesday by the President's Senior Special Assistant on Media and Publicity, Garba Shehu.
"On this blessed occasion, I wish that the Eid festival brings with it peace, safety, security, brotherhood, and love amongst all.
"Unity and solidarity among all citizens, Muslims, and Christians are imperative especially at a time when our country is faced with multiple challenges which are surmountable only when we come together as one.
"It is important that we remember how we share, through our faiths, common bonds that should serve to unite us and not allow ourselves to succumb to those who seek to divide us, using our two great religions, for their own selfish advantages.
"We should jointly pray against the tragic incidents of kidnapping and banditry and the desperate quest for political power expressed through blackmail against the existence of our country as a united entity.
"We must resist the temptation to retreat into our communities. I urge our political and religious leaders as well as traditional rulers to encourage our citizens to turn towards one another in love and compassion," the statement read in part.
President Buhari said further that it is noteworthy and delightful to see "Christians breaking fast and in some instances, extending goodwill and gifts to Muslim faithful during the Ramadan."
He added that "This model also shone through with Muslim groups joining Christian festivities. These are practices that promote brotherhood and forgiveness."
The President, therefore, urged Nigerians to continue to observe all COVID-19 prevention measures and celebrate responsibly during the holidays.