Workers' Day: Collaboration With FG Will Boost Economy, Development, AUDA-NEPAD Urges Workers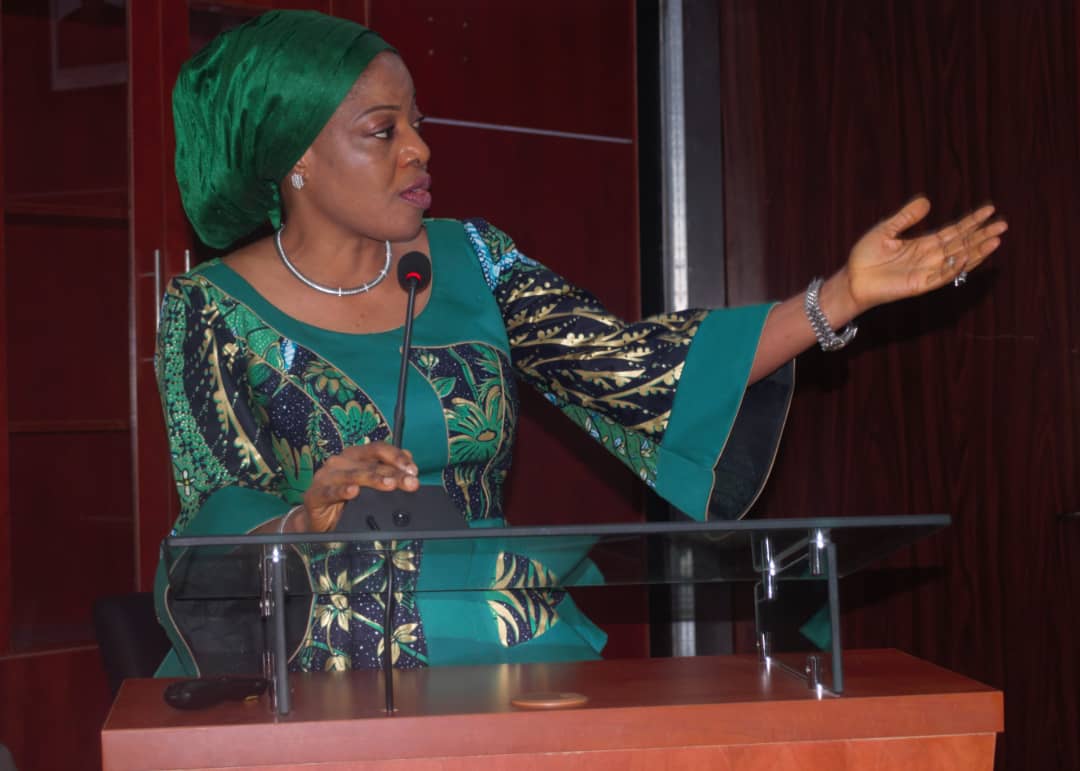 Editor
As the nation joins the rest of the world to celebrate 'Workers Day' Nigerian Workers should further join hands with the Federal Government and other relevant bodies to reposition the economy on the path of greatness, socio-economic development, says Princess Gloria Akobundu, National Coordinator/Chief Executive Officer, African Union Development Agency- New Partnership for Africa's Development/ African Peer Review Mechanism (AUDA-NEPAD/APRM) Nigeria.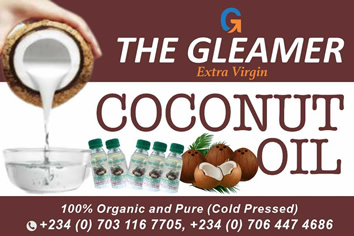 Akobundu made the call in her message to Management and staff of the Agency for the 2021 edition of `Workers Day', a global celebration of human labour in both Public and Private sectors through a In a statement signed by the Media Assistant to NC/CEO, AUDA-NEPAD/APRM Nigeria Abolade Ogundimu on Saturday.
According to her, workers in Nigeria are hard working with readiness to contribute immensely to Federal Government's ongoing efforts to eradicate poverty and fast-track development.
Let our labour be geared towards improving the society while earning our daily living.
"FG's Social Investment Programmes (SIP) and Development Programmes targeted at key sectors of the economy require synergy with workers and other key sectors to be successful.
"In line with Federal Government's commitment in lifting 100 million Nigerians out of poverty, we have launched an initiative that is capable of promoting prosperity of small and micro scale farmers in the country.
"The `AUDA-NEPAD Initiative to Strengthen Smallholder Farmers Capabilities amid COVID-19 Pandemic' seeks to help farmers at the grassroots in acquiring relevant skills and supports for better productivity and prosperity.
"The initiative will also ensure that other grassroots players along agricultural value chains are skilled in their activities like crop processing, packaging and marketing to standard level.
"The Agency is supporting Mr. President's vision in the areas of food security and job creation, which is naturally in tune with African Union Agenda-2063 'Africa We Want'," she said.
Akobundu said all Nigerians should join hands with the Federal Government to deepen peace, unity and prosperity in the country.
Akobundu called on the public to cooperate with the Agency by providing adequate information so that it could further play its role as `Early Warning Tool for Conflict Prevention in the country'.
APRM in its mandate under NEPAD launched 'Early Warning Programme' in 2018 to identify and report issues capable of leading to violence in the society.
It would be recalled the Agency conducted various workshops, Roadshows and Seminars with relevant stakeholders on `Silencing the Gun', `Counter-Terrorism', `End to Electoral Violence', among others.
The Agency had also been coordinating the Second Peer Review of the Federal Republic of Nigeria for voluntary assessment of the nation's achievement's and challenges, looking at APRM thematic areas namely: Democracy and Political Governance; Socio-Economic Development; Corporate Governance and Management; and Economic and Governance Management.
AUDA-NEPAD/APRM Nigeria had been carrying out Sectoral Consultation to Ministries, Departments and Agencies (MDAs) and other Public and Private bodies to gather verifiable data on how each sector had fared in the years under review.
Eid-el-Fitr: Buhari Asks Christians, Muslims To Jointly Pray Against Kidnapping, Banditry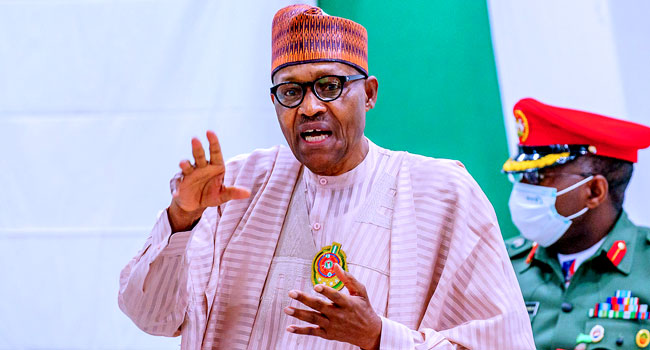 President Muhammadu Buhari in his Eid-el-Fitr message to Nigerians asked both Christians and Muslims to unite and jointly pray against tragic incidents of kidnapping and banditry.
He also called for practices that promote brotherhood and forgiveness noting that unity and solidarity among all citizens is imperative especially at this time when Nigeria is faced with multiple challenges.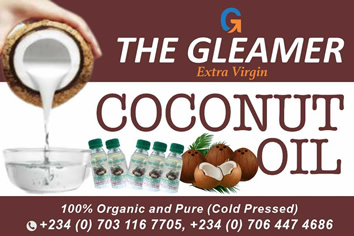 This was disclosed in a statement signed on Wednesday by the President's Senior Special Assistant on Media and Publicity, Garba Shehu.
"On this blessed occasion, I wish that the Eid festival brings with it peace, safety, security, brotherhood, and love amongst all.
"Unity and solidarity among all citizens, Muslims, and Christians are imperative especially at a time when our country is faced with multiple challenges which are surmountable only when we come together as one.
"It is important that we remember how we share, through our faiths, common bonds that should serve to unite us and not allow ourselves to succumb to those who seek to divide us, using our two great religions, for their own selfish advantages.
"We should jointly pray against the tragic incidents of kidnapping and banditry and the desperate quest for political power expressed through blackmail against the existence of our country as a united entity.
"We must resist the temptation to retreat into our communities. I urge our political and religious leaders as well as traditional rulers to encourage our citizens to turn towards one another in love and compassion," the statement read in part.
President Buhari said further that it is noteworthy and delightful to see "Christians breaking fast and in some instances, extending goodwill and gifts to Muslim faithful during the Ramadan."
He added that "This model also shone through with Muslim groups joining Christian festivities. These are practices that promote brotherhood and forgiveness."
The President, therefore, urged Nigerians to continue to observe all COVID-19 prevention measures and celebrate responsibly during the holidays.