NYSC Partners Leventis Foundation On Agric Training For Corps Members
Joel Ajayi
The National Youth Service Corps has stated its commitment to ensuring that Corps Members are fully empowered with relevant skills and other incentives that would reduce graduate unemployment and increase food sufficiency in the country.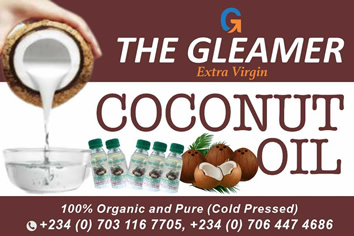 NYSC Director-General, Brigadier General Shuaibu disclosed this on Monday in Abuja while signing a Memorandum of Understanding between the Scheme and Leventis Foundation Nigeria.
Ibrahim thanked the management of Leventis Foundation for identifying with the NYSC on youth empowerment, wealth creation and sustainable development.
He added that the dearth of White collar jobs in the country made the incorporation of Skill Acquisition and Entrepreneurship Development Programme into the NYSC Orientation Course Content very compelling.
In a nutshell, the programme was designed to empower Corps Members with vocational skills that would make them self-reliant and employers of labour after the service year.
He advised Corps Members to use the platform created by the Leventis Foundation to showcase their potentials.
He said the Scheme has partnered with several agencies such as NALDA, ARMTI, IITA, among others to empower Corps Members that have passion for agric-business, adding that Borno State Government with NALDA recently trained some Corps Members as extension workers and soil doctors.
"Please don't wait for white collar jobs, take this programme seriously and take advantage of this opportunity to become a shining light to other Corps Members", Ibrahim said.
The Chairman, Leventis Foundation Nigeria, Alhaji Ahmed Mantey, commended NYSC Management for its commitment to youth empowerment.
He said the Foundation has been involved in many poverty alleviation programmes, likewise granting of scholarship to several indigent students.
He added that Leventis Foundation would continue to strive towards economic sustainably and increased food production with the involvement of Corps Members.
He stated further that the agricultural institution has partnered the Food and Agricultural Organization (FAO) and equally trained farmers in all the Local Government Areas of Kaduna State on vegetable farming.
He urged Corps Members to embrace the opportunities and be committed to the programme.
"This will serve as a golden opportunity for our teeming youths in a country with high rate of unemployment", Mantey said.
The Executive Director of Leventis Foundation, Dr Hope Ovie Usieta, who was represented by the General Manager, Finance and Administration, Mr Femi Oyedeji, said the foundation in its thirty-two years of existence has demonstrated strong commitment in charity for societal development.
He said the Foundation through its six agricultural training schools across the country is committed to increasing the national food basket.
He added that the Foundation has trained more than 27,000 youths in modern farming and will also open its training institutions to Corps Members as part of its commitment to Corps training and empowerment.
Eid-el-Fitr: Buhari Asks Christians, Muslims To Jointly Pray Against Kidnapping, Banditry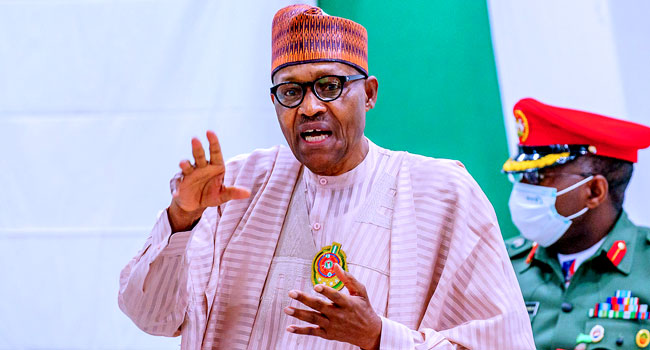 President Muhammadu Buhari in his Eid-el-Fitr message to Nigerians asked both Christians and Muslims to unite and jointly pray against tragic incidents of kidnapping and banditry.
He also called for practices that promote brotherhood and forgiveness noting that unity and solidarity among all citizens is imperative especially at this time when Nigeria is faced with multiple challenges.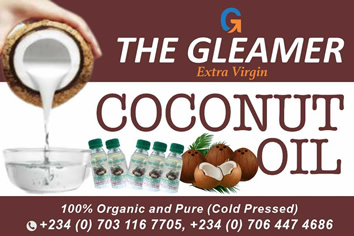 This was disclosed in a statement signed on Wednesday by the President's Senior Special Assistant on Media and Publicity, Garba Shehu.
"On this blessed occasion, I wish that the Eid festival brings with it peace, safety, security, brotherhood, and love amongst all.
"Unity and solidarity among all citizens, Muslims, and Christians are imperative especially at a time when our country is faced with multiple challenges which are surmountable only when we come together as one.
"It is important that we remember how we share, through our faiths, common bonds that should serve to unite us and not allow ourselves to succumb to those who seek to divide us, using our two great religions, for their own selfish advantages.
"We should jointly pray against the tragic incidents of kidnapping and banditry and the desperate quest for political power expressed through blackmail against the existence of our country as a united entity.
"We must resist the temptation to retreat into our communities. I urge our political and religious leaders as well as traditional rulers to encourage our citizens to turn towards one another in love and compassion," the statement read in part.
President Buhari said further that it is noteworthy and delightful to see "Christians breaking fast and in some instances, extending goodwill and gifts to Muslim faithful during the Ramadan."
He added that "This model also shone through with Muslim groups joining Christian festivities. These are practices that promote brotherhood and forgiveness."
The President, therefore, urged Nigerians to continue to observe all COVID-19 prevention measures and celebrate responsibly during the holidays.