I Have Treated Over 50 Persons For COVID-19 – Amodu
"I have treated over 50 persons for the new wave of COVID-19." These were the words of Ben Amodu, a researcher in herbal medicine.
Ever since the pandemic started ravaging the world, the internationally recognized pharmacist who has committed to research in herbal products has insisted that he has the cure for the virus.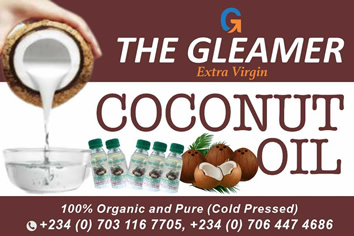 Amodu who is an expert in phytomedicine research is worried that the new strain of the virus is upon the country. According to him, "the new strain is very dangerous. Immediately it enters into the human body, it denatures the blood leading to a fall in the oxygen level."
The Industrial Pharmacy graduate from Ahmadu Bello University, ABU, Zaria, however, stated that his combo treatment takes care of the virus adding that once the patient consumes the combination, it boosts the blood beyond human imagination which leads to an increase in oxygen level, preventing the death of the various organs of the human and reviving or curing the body within one or two days.
"There would be no need for ventilators if you're on this product or oxygen as the case may be, this is the first of its kind anywhere in the world and this is why we say we have the natural vaccine and cure for COVID-19," he said.
Amodu has added that though a lot of Nigerians are still skeptical about natural herbal treatments, it doesn't negate the fact that his herbal drugs have helped cured many communicable and non-communicable diseases.
Sickle cell anemia, ulcer to the legs that leads to amputation in the normal medical way and in Great Britain, over 10 to 15 people's legs are amputated every week, an enlarged heart which is only by a complicated operation of 50/50, prostate cancer, the treatment of kidney stone and many other diseases which are a leading cause of death can be cured using alternative medicine.
He stated that he has worked so hard to get prevention and cure for COVID-19 and added that it will be a disservice to the nation if he has all these and not talk about them for the whole world to know.
"We are on top of the world as far as this research is concerned, my research specifically is into communicable and non-communicable diseases, COVID and many others come under communicable diseases. For me, I knew my drugs were working when Ebola first came out, we had people we treated for HIV and we found out that CD4 Count is a parameter for HIV, CD8 is a parameter for hemorrhagic fever of which either COVID, Ebola all belong and we tested our patients, took their initial readings in terms of their parameters, after three months of giving them those drugs, we found out that their health increased in line with our anti-retrieval treatment, their CD8 tripled.
"The tripling effect shows that it would work for Ebola, SARS, and the rest including Coronavirus. Those approved products are the ones that gave us these results. I did a video that went around the whole world about what I have," he said.
Amodu who is currently the director of the Institute of Natural Medicine, University of Abuja stated that he wasn't discouraged that after one year, he was yet to get a positive response from the government.
The pharmacist noted that in the early days of COVID-19 in Nigeria, he had sent his claims to the Federal Ministry of Health, Ministry of Science and Technology and Tertiary Education Trust Fund, TETFund, adding that they told him that they were working on his claims and they will get back to him.
Amodu who revealed that he is currently the director of the Institute of Natural Medicine, University of Abuja stated that he wasn't discouraged that after one year, he was yet to get a positive response from the government.
"It's our government and we will continue to persuade them that we have a major breakthrough here which the whole world is looking up to. Nigeria will be on top of the world when it is recognized that Covid19 can be both prevented and cured with natural substance. We can make it in high quantity and Nigeria can turn it into sustainable income when we sell to other countries," he said.
Amodu stated that for now, he gets the material he used for the herbal drugs from his farm adding that with the government's intervention, he can buy the materials in large quantity from farmers to produce enough to sustain the country.
Speaking on the effectiveness of Amodu's herbal drugs, a health and safety worker, Mr. Stephen Paul stated that he had gotten the drugs for his friend who was down with COVID-19 symptoms adding that his friend had felt better within 24 hours.
Mr. Paul also contacted the disease and quickly went for Amodu's treatment regimen which completely cured him.
Paul who spoke highly of Amodu's herbal medicine stated that it was important that people with such drugs in Nigeria be encouraged to mass produce for Nigerians as those infected with the virus have continued to increase.
As of January 13, 2021, there were 1398 new confirmed cases and nine deaths recorded in Nigeria To date, 103999 cases have been confirmed, 82555 cases have been discharged and 1382 deaths have been recorded in 36 states and the Federal Capital Territory.
Attached are the results of some patients who got cured of COVID-19 using Amodu's drugs.
Credit At AljazirahNigeria Newspaper
Kagara Abductees Released-Official
…As over 300 Jangebe school girls in Kidnappers den
While the released of the Abducted school boys in Kagara Niger state bring a little relief to all Nigerian appealed has been made for the release of over 300 Jangebe school girls in Zamfara who are still in Kidnappers den
Early hour of Saturday, the abductees from Government Science Secondary School Kagara, in Rafi Local Government Area of Niger State have been released.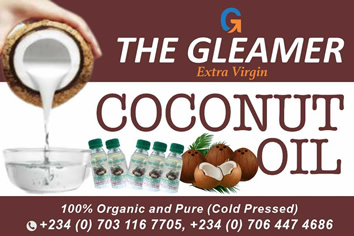 A government official who confirmed the release to Channels TV said they are on their way to Minna, the state capital.
According to him, the children were released from a location close to where the fifty-three abductees were released a week ago.
They are expected to be received by Governor Abubakar Bello at the Government House in Minna.
Twenty-seven students and 14 others were abducted from the school.
Gunmen had on February 17 stormed the school and whisked away 42 people, including 27 students from the Kagara school.
Sources told Channels Television that the armed men invaded the school at about 2:00 am and were shooting sporadically before carrying out their nefarious act.
Some teachers and their family members residing within the college staff quarters were also said to have been abducted by the gunmen.
The bandits were said to have worn a military uniform and entered the school premises which has about 1000 students, overpowered the security guard, before whisking away the students and staff.
Prior to that, over 300 students of the Government Science Secondary School, Kankara, Katsina State were also abducted in December 2020.
They were, however, all rescued shortly after.