I Have Treated Over 50 Persons For COVID-19 – Amodu
"I have treated over 50 persons for the new wave of COVID-19." These were the words of Ben Amodu, a researcher in herbal medicine.
Ever since the pandemic started ravaging the world, the internationally recognized pharmacist who has committed to research in herbal products has insisted that he has the cure for the virus.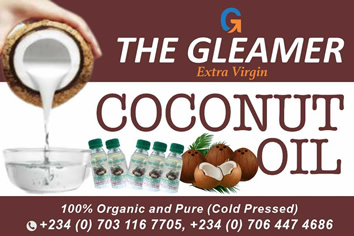 Amodu who is an expert in phytomedicine research is worried that the new strain of the virus is upon the country. According to him, "the new strain is very dangerous. Immediately it enters into the human body, it denatures the blood leading to a fall in the oxygen level."
The Industrial Pharmacy graduate from Ahmadu Bello University, ABU, Zaria, however, stated that his combo treatment takes care of the virus adding that once the patient consumes the combination, it boosts the blood beyond human imagination which leads to an increase in oxygen level, preventing the death of the various organs of the human and reviving or curing the body within one or two days.
"There would be no need for ventilators if you're on this product or oxygen as the case may be, this is the first of its kind anywhere in the world and this is why we say we have the natural vaccine and cure for COVID-19," he said.
Amodu has added that though a lot of Nigerians are still skeptical about natural herbal treatments, it doesn't negate the fact that his herbal drugs have helped cured many communicable and non-communicable diseases.
Sickle cell anemia, ulcer to the legs that leads to amputation in the normal medical way and in Great Britain, over 10 to 15 people's legs are amputated every week, an enlarged heart which is only by a complicated operation of 50/50, prostate cancer, the treatment of kidney stone and many other diseases which are a leading cause of death can be cured using alternative medicine.
He stated that he has worked so hard to get prevention and cure for COVID-19 and added that it will be a disservice to the nation if he has all these and not talk about them for the whole world to know.
"We are on top of the world as far as this research is concerned, my research specifically is into communicable and non-communicable diseases, COVID and many others come under communicable diseases. For me, I knew my drugs were working when Ebola first came out, we had people we treated for HIV and we found out that CD4 Count is a parameter for HIV, CD8 is a parameter for hemorrhagic fever of which either COVID, Ebola all belong and we tested our patients, took their initial readings in terms of their parameters, after three months of giving them those drugs, we found out that their health increased in line with our anti-retrieval treatment, their CD8 tripled.
"The tripling effect shows that it would work for Ebola, SARS, and the rest including Coronavirus. Those approved products are the ones that gave us these results. I did a video that went around the whole world about what I have," he said.
Amodu who is currently the director of the Institute of Natural Medicine, University of Abuja stated that he wasn't discouraged that after one year, he was yet to get a positive response from the government.
The pharmacist noted that in the early days of COVID-19 in Nigeria, he had sent his claims to the Federal Ministry of Health, Ministry of Science and Technology and Tertiary Education Trust Fund, TETFund, adding that they told him that they were working on his claims and they will get back to him.
Amodu who revealed that he is currently the director of the Institute of Natural Medicine, University of Abuja stated that he wasn't discouraged that after one year, he was yet to get a positive response from the government.
"It's our government and we will continue to persuade them that we have a major breakthrough here which the whole world is looking up to. Nigeria will be on top of the world when it is recognized that Covid19 can be both prevented and cured with natural substance. We can make it in high quantity and Nigeria can turn it into sustainable income when we sell to other countries," he said.
Amodu stated that for now, he gets the material he used for the herbal drugs from his farm adding that with the government's intervention, he can buy the materials in large quantity from farmers to produce enough to sustain the country.
Speaking on the effectiveness of Amodu's herbal drugs, a health and safety worker, Mr. Stephen Paul stated that he had gotten the drugs for his friend who was down with COVID-19 symptoms adding that his friend had felt better within 24 hours.
Mr. Paul also contacted the disease and quickly went for Amodu's treatment regimen which completely cured him.
Paul who spoke highly of Amodu's herbal medicine stated that it was important that people with such drugs in Nigeria be encouraged to mass produce for Nigerians as those infected with the virus have continued to increase.
As of January 13, 2021, there were 1398 new confirmed cases and nine deaths recorded in Nigeria To date, 103999 cases have been confirmed, 82555 cases have been discharged and 1382 deaths have been recorded in 36 states and the Federal Capital Territory.
Attached are the results of some patients who got cured of COVID-19 using Amodu's drugs.
Credit At AljazirahNigeria Newspaper
Avoid Induced Rejection, Unauthorized Journeys, DG Admonishes Corps Members
Joel Ajayi
As 2021 Batch 'B' Stream Two Corps Members will be leaving the 3-week orientation camp on Tuesday the Corps Members have been advised to avoid induced rejection, rather accept their posting in good faith and settle down to contribute their quota to the development of their host communities.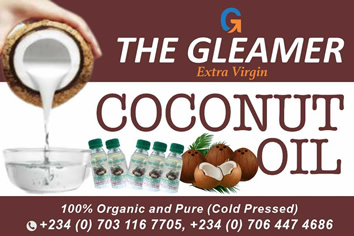 NYSC Director-General, Brigadier General Shuaibu lbrahim stated this on Monday while de-briefing the 2021 Batch 'B' Stream Two Corps Members and Camp Officials through a nationwide virtual address.
He said any Corps Member caught inducing posting or redeployment would be sanctioned in line with NYSC bye-laws.
He also disclosed that there is nothing like two weeks break after leaving the Orientation Camp, but added that if there is a compelling need for any Corps Member to travel, the concerned must obtain permission from the NYSC through the established channel.
Ibrahim said no Corps employer is authorized to grant permission to any Corps Member to travel.
"Once you get to your place of primary assignment tomorrow, don't put pressure on your employers for rejection.
"Don't lobby anyone that you want to change your posting or relocation. If they write to us that you induced or forced them to reject you, you will be punished."
As patriotic Corps Members, it is expected that you accept posting to anywhere you have been posted to and add value to the community", the DG added.
He urged them to be patriotic in the service to their fatherland and ensure they equally add value to themselves, NYSC Scheme and the society at large.
The Director-General admonished them to use the opportunity of NYSC platform to excel in life.
"You have gone through the rudiments of the Orientation Course, please take advantage of it and see what you can do for your fatherland.
"Let the spirit of the Orientation Exercise live in you forever as Nigerians. National integration should be your watchword. We should be united as a country", the DG added.
General lbrahim warned against the negative use of the social media, urging them to verify every information before it is shared online.
"Don't use fake news to promote disunity, shun cybercrimes and all forms of criminality. In whatever action that you are going to take, please look back at where you are coming from and avoid any action that will haunt you tomorrow.
"Shun drugs, be good citizens and good ambassadors of your, institutions, families and the NYSC Scheme", he said.
The Director-General implored the Corps Members to continue with the Post-Camp training in Skills Acquisition and Entrepreneurship Developnent Programme.
He revealed that the Scheme had partnered some financial institutions like the Central Bank of Nigeria, Access Bank, Bank of Industry, Unity Bank, NYSC Foundation, Leventis Foundation, among others, that are ready to support Corps Members with loans and trainings.
The Director-General stated that efforts are in top gear towards the establishment of National Youth Service Corps Trust Fund, which would make start-up capitals available to interested Corps Members to start-up their businesses as they exit Service.
Ibrahim also enjoined the Corps Members to be security conscious at all times and avoid any action that may endanger their safety.
He warned them against boarding vehicles from unauthorized motorparks, enjoining them to use approved motorparks.
"You must be security conscious and don't endanger your safety. Under no condition should you travel at night, or board vehicle along the road. Your welfare is very paramount to NYSC
If you are going to travel, you must be permitted. Write through employer to your Local Government Inspector and it will get to the State Coordinator for approval. If you are going to travel, ensure that you are permitted", the DG said.
He said the Scheme is making efforts to get rebate on flight charges for Corps Members that may want to travel by flight.
Ibrahim informed the Corps Members that efforts are on-going as directed by President Muhammadu Buhari to enlist Corps Members in the National Health Insurance Scheme for effective Medicare during the service year.
He advised the Corps Members to get COVID-19 vaccine in order to protect themselves and also protect others from the deadly virus.
In his vote of thanks on behalf of his colleagues nationwide, the Imo State Corps Camp Director, Otobo Joshua Osa IM/21B/1740 lauded the Director-General for his doggedness and passion for the welfare and security of Corps Members.
"We remain eternally grateful and we assure you of our commitment to the ideals of the NYSC, having imbibed all the lessons taught us in the course of the Orientation Programme", he concluded.