Ifeanyi Ubah's Guber Ambition Stirs Anambra Political Space
Joel Ajayi
The Young Political Party, YPP, candidate for the forthcoming Anambra State governorship election, Senator (Dr.) Ifeanyi Ubah, is warming up for the 2021 governorship election in the state.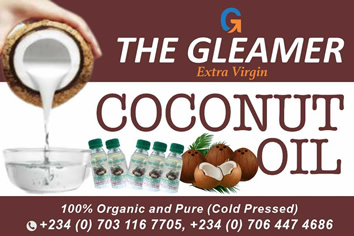 Ubah who is representing South Senatorial District in the state is oiling his political machine to take over as governor in the election slated for November.
He has successfully wrapped up a "Thank You/Declaration" tour in 21 LGAs of the state.
The declaration tour that lasted from April 19 – 29, 2021 was a huge success as residents have promised to vote him in forthcoming election comes November.
Ubah, an astute businessman and a consummate entrepreneur is still the highest employer of labour after the Anambra state government as many have weighed him.
According to senator Ubah "I wish to use this medium to register my appreciation and heartfelt gratitude to my family, friends, team, grassroots structures, Stakeholders, YPP Party leadership and members, teeming supporters and people too numerous to mention for their commitment and overwhelming support.
"Over the past 10 days, we defied all odds and toured the entire 21 Local Government Areas in Anambra where I met and established lasting bonds of friendship with indigenes from different parts of our dear State who share similar values and aspirations for a better, stronger and greater Anambra.
"It has been encouraging and worthwhile to meet so many new people who despite the ravaging Security situation in the state came out en masse to welcome our tour team/train. Your volunteerism and commitment made a colossal difference in the success of our tour. From the depth of my heart, words are not enough to express how much your effort, words of encouragement and support is truly appreciated.
Having actively played a progressive role in the Ninth Assembly, the tremendous knowledge and wealth of experience gained so far in public service have further strengthened my confidence in taking this bold step which is anchored on the basis of revamping and consolidating Anambra's credentials as the "Light of the Nation".
He however, south the support of Anambrans by vote for him in the forthcoming election: "Conclusively, with your continued support, I look forward to justify the confidence, support and trust reposed on me. May God in his infinite mercy reward us all and crown our efforts with resounding success!
However, the Independent National Electoral Commission (INEC) has fixed November 6 for the election.
Address All Irregularities Before 2023 Polls, Election Network Urges Stakeholders
Joel Ajayi
In its determination to ensure the vote of Nigerians count ahead of 2023 election, the Election Network, a digital media company delivering creative, intelligent and data-driven journalism around global elections, have called on all stakeholders to ensure all forms of election irregularities encountered in 2019 be addressed before 2023 General polls, in order to strengthen Nigeria's democracy.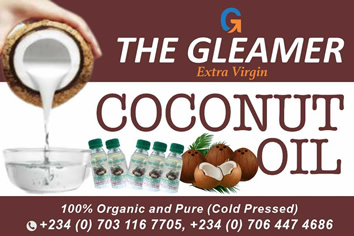 The election network gave this advice on Thursday, in Abuja, during the presentation of a documentary titled "Left Behind" put together by the organization, which provide great insight into 2019 elections in Nigeria.
In the documentary, it was revealed on how citizens were coarse to vote against their wise, how security agencies compromised and how electoral officers were forced to manipulate the original result for them to be alive.
In her welcome address, Asari Ndem, Editor, The Election Network, revealed that many Nigerians were interviewed and the findings show that many voters were unable to or chose not to vote during the 2019 elections as a result of factors like administrative shortcomings, intimidation, violence, vote-rigging, and apathy.
According to her, the 2019 elections was a setback for Nigeria's electoral and democratic framework.
"Officially, over 80 million Nigerians collected their voter cards from INEC but only about 30 percent of those people voted during the elections, the lowest recorded voters' turnout in the history of Nigeria's democracy.
"In 2019, we followed one of Nigerian's significant elections and we saw how much electoral deficiencies have affected an average Nigerian to select their leaders.
"But what stood out the most is violence. Between 2003 and 2019 alone, over 1932 electoral-violence related deaths were recorded, with 626 of these deaths occurring in 2019 alone.
"To paraphrase one of our expert interviewees, we attribute the low voter turnout to voter apathy but what really exists is voter-fear, fear of intimidation and violence. The presence of heavy military and police personnel in certain regions aggravated this fear and prevented people from voting. In the 2019 general elections, there were at least 13 incidences of electoral violence as a result of military presence at polling units.
"Other barriers to voting were technical and administrative issues like the failure of card readers, and the lack of provisions for people living with disabilities."
The group however said the essence of the documentary is to push for electoral reforms, independence of INEC as well as the push for electoral offender prosecution.
"In light of these findings, we are making the following proposals; the passage of the Electoral Act Amendment Bill: Electronic Accreditation, Voting and Collation, Prosecution of Electoral Offenders: Transferability of Voters Card, Inclusion for People Living with Disabilities, Financial Accountability.
"With these submissions and the screening of this documentary, we hope to enact policy change that creates sustainable improvement to the Nigerian electoral ecosystem and contributes to the strengthening of our democracy."
While answering some question raised during the event, the senior programmme managers, of the election network, Farida Adamu revealed that less than 30% of voters voted as result of many factors that need to be corrected before the next general election come 2023.
According to her, we see how people were disenfranchised, we want to speak with all stakeholders, INEC, Judiciary, Politicians, Voters on the need to have a an inclusive election that will enable citizen to vote and their votes will count come 2023.