Osinbajo-Al-Mustapha 2023: One Nation, One Destiny Project
No doubt, Nigeria as a country is blessed with more than the human capital and material resources needed to make her one of the greatest countries in the world. But the question of patriotic leadership has remained a major factor holding the country back from attaining lofty heights among the comity of Nations.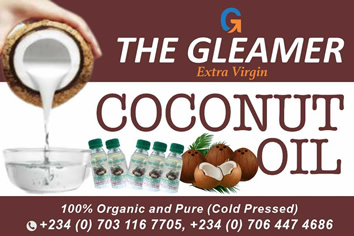 It has continued to feature in her life since her independence in 1960.
The country has had more of sectional leaders and dictators than nationalists as leaders. It has therefore become imperative to search for Servant Leaders that will see all Nigerians as stakeholders in the Nigeria project. Leaders who inspire the citizens to commit themselves to socio-economic development and security of our nation.
The current state of our nation has necessitated the search for patriotic leaders. Hence the birth of "Osinbajo/Al-Mustapha: One Nation, One Destiny Project 2023".
One Nation, One Destiny Project identifies that the roles of leaders in any given society is vital for the development and sustenance of such society. The Nigeria society is aware that corruptions, self-serving policies, nepotism, weak institutions, constitutional abuse among others are the major problems affecting leadership in Nigeria today.
It is instructive to note that Nigeria at this critical time need leaders that have a clear vision and a tested ability to lead.
However, the One Nation, One Destiny Project of Prof. Yemi Osinbajo, the Vice President of Federal Republic of Nigeria and Alhaji Hamza Al-Mustapha, a trained intelligent officer and the Chief Security Officer (CSO) to the late military Head of State, General Sani Abacha is not a wishful thinking of a group of people rather a product of critical and analytical thinking borne out of patriotism due to the present situation of the country, particularly on the economic and security challenges bedeviling our country.
The security situation in the country Characterized by violence and lawlessness can be best described as very worrisome.
This calls for a rethink in the choice of leaders, more importantly as the 2023 General election fast approaches.
One Nation, One Destiny Project is of the opinion that, no other time is better than now to support credible leaders that have all it takes to bring Nigeria back to what we can all call a great Nation.
It is instructive to note that adding you on Osinbajo-Al-Mustapha 2023 Project means that your human and material resources as well as your administrative and political ingenuity will add value to the sole aim and objective of One Nation, One Destiny Project.
Your valuable contributions, observations and ideas are welcome.
We appeal to members to note that any information they are willing to share must be the truth with facts and figures and must be verifiable. It is pertinent to note that fake news is no longer golden and can be confusing, damaging and destructive.
We appeal to members to observe the highest level of decorum, respect and humility on the platform.
One Nation! One Destiny! Where every Nigerian is a Stakeholder.
Thanking you as you are welcome on board!
Ifeanyi Ubah's Guber Ambition Stirs Anambra Political Space
Joel Ajayi
The Young Political Party, YPP, candidate for the forthcoming Anambra State governorship election, Senator (Dr.) Ifeanyi Ubah, is warming up for the 2021 governorship election in the state.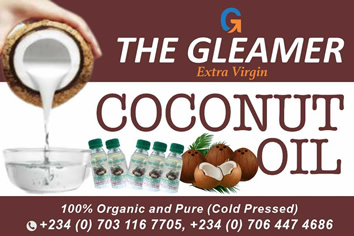 Ubah who is representing South Senatorial District in the state is oiling his political machine to take over as governor in the election slated for November.
He has successfully wrapped up a "Thank You/Declaration" tour in 21 LGAs of the state.
The declaration tour that lasted from April 19 – 29, 2021 was a huge success as residents have promised to vote him in forthcoming election comes November.
Ubah, an astute businessman and a consummate entrepreneur is still the highest employer of labour after the Anambra state government as many have weighed him.
According to senator Ubah "I wish to use this medium to register my appreciation and heartfelt gratitude to my family, friends, team, grassroots structures, Stakeholders, YPP Party leadership and members, teeming supporters and people too numerous to mention for their commitment and overwhelming support.
"Over the past 10 days, we defied all odds and toured the entire 21 Local Government Areas in Anambra where I met and established lasting bonds of friendship with indigenes from different parts of our dear State who share similar values and aspirations for a better, stronger and greater Anambra.
"It has been encouraging and worthwhile to meet so many new people who despite the ravaging Security situation in the state came out en masse to welcome our tour team/train. Your volunteerism and commitment made a colossal difference in the success of our tour. From the depth of my heart, words are not enough to express how much your effort, words of encouragement and support is truly appreciated.
Having actively played a progressive role in the Ninth Assembly, the tremendous knowledge and wealth of experience gained so far in public service have further strengthened my confidence in taking this bold step which is anchored on the basis of revamping and consolidating Anambra's credentials as the "Light of the Nation".
He however, south the support of Anambrans by vote for him in the forthcoming election: "Conclusively, with your continued support, I look forward to justify the confidence, support and trust reposed on me. May God in his infinite mercy reward us all and crown our efforts with resounding success!
However, the Independent National Electoral Commission (INEC) has fixed November 6 for the election.