NIGER DELTA AFFAIRS MINISTER, SENATOR GODSWILL AKPABIO VISITS APC SECRETARIAT.
The Minister of Niger Delta Affairs, Godswil Akpabio has appealed to Nigerians to stop the blame game and join hands to tackle the security challenges in the country.
While addressing the Media before a closed door meeting with the National Secretary of the Caretaker Committee at the All Progressives Congres National Secretariat in Abuja, Akpabio says current security challenges in the country are politically motivated, and require collective efforts to unravel their sponsors in order to fast track the efforts and desire to build a united Nigeria.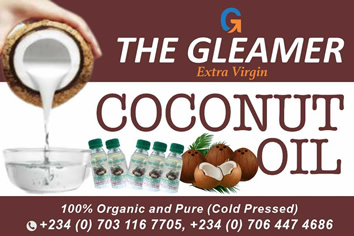 The Niger Delta Affairs Minister acknowledged the activities of the Governor Mai Mala Buni led APC Caretaker Committee towards ensuring positive transformation in line with the mandate given to them,which is yielding the desired results.
The Minister stated this Thursday during an interaction with journalists at the national headquarters of the All Progressives Congress (APC), before he met with the Secretary of the party, Senator John Akpanudoedehe behind closed doors.
He said, "The issues of insecurity for me has already assumed a very worrisome dimension, if you notice, it is not limited to one region, it is not a function of North East, it is not a function of South East, even in the South South, even in my own local government, and if you read everyday what is happening in Benue State and other States, we have never in the history of this nation witnessed where people in uniform are targeted for elimination. That will show you that we have infiltrators in our midst."
Akpabio noted that the security of neighboring countries must also remain a priority, adding that all the heavy arms in Nigeria today came into the country after Mammah Gadaffi was taken out, and people looted the arms.
He added that in Chad and Niger Republic, people buy arms like they buy petrol by the road side in Nigeria. The Minister noted that Niger Delta region is the most peaceful region today in the country due to the amnesty programme of the government.
Akpabio stated: "So, I think most of it is from outside influence. Most of the actions you see today are politically motivated, to try to derail the government but the government will not be deterred. And there is nothing that lasts forever, you know that everything that goes up must come down. So the insecurity you are seeing today, you will not see it again."
Akpabio however denied any hostile relationship between himself and Akpanudoedehe, saying there has never been anytime the duo had issues together.
According to him, "We have never quarrelled with one another. In fact, we have always cooperated with one another, if anything, he will use his mouth to tell you how we used to dance Kokoma, holding hands together, then we go down and come up again. All these things happened in the 2019 elections, when we tried to install the APC government in Akwa Ibom State, until there was a conflict from both within and without, and that effort was shattered. And I don't want that to happen again.
On his part, the Secretary said Akpabio's visit was a surprise visit, and also denied having issues with the Minister. He added that politicians are people who can easily resolve their problems without fighting.
According to Akpanudoedehe: "I want to remind you what I said two months ago. My father told me that if you go to heaven, you don't see politicians in heaven, and you don't see politicians in heaven, you have to leave because that one is hell. I asked him why, he said politicians are people who can easily resolve their problems without fighting.
"That is why when you people put your mouth or your pen in issue of politics we always laugh because you will not know when we will laugh and resolve these issues. But that is not to say that we have issues.
"This visit is a surprise visit, it is like a girlfriend who has been expecting her boyfriend and keep saying when will my boyfriend visit for proposal, and j have been ambushed for this proposal. What will the girlfriend do, excitement. That you have been waiting for this diamond.
"So I'm happy that this proposal has come finally because it is what I have been waiting for. Let me tell you something, it is like America, Britain or world powers. If a small country wants to survive, you have to rush to America to support you. So most of the problems are not personal. It is between a small country and a big country. So it may set confusion between two bigger countries, but if the two bigger countries understand how to deal with the issues, the issue becomes a non-issue and they have become non-issue today," he said.
Ifeanyi Ubah's Guber Ambition Stirs Anambra Political Space
Joel Ajayi
The Young Political Party, YPP, candidate for the forthcoming Anambra State governorship election, Senator (Dr.) Ifeanyi Ubah, is warming up for the 2021 governorship election in the state.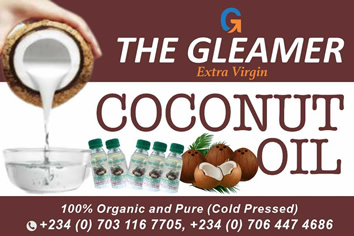 Ubah who is representing South Senatorial District in the state is oiling his political machine to take over as governor in the election slated for November.
He has successfully wrapped up a "Thank You/Declaration" tour in 21 LGAs of the state.
The declaration tour that lasted from April 19 – 29, 2021 was a huge success as residents have promised to vote him in forthcoming election comes November.
Ubah, an astute businessman and a consummate entrepreneur is still the highest employer of labour after the Anambra state government as many have weighed him.
According to senator Ubah "I wish to use this medium to register my appreciation and heartfelt gratitude to my family, friends, team, grassroots structures, Stakeholders, YPP Party leadership and members, teeming supporters and people too numerous to mention for their commitment and overwhelming support.
"Over the past 10 days, we defied all odds and toured the entire 21 Local Government Areas in Anambra where I met and established lasting bonds of friendship with indigenes from different parts of our dear State who share similar values and aspirations for a better, stronger and greater Anambra.
"It has been encouraging and worthwhile to meet so many new people who despite the ravaging Security situation in the state came out en masse to welcome our tour team/train. Your volunteerism and commitment made a colossal difference in the success of our tour. From the depth of my heart, words are not enough to express how much your effort, words of encouragement and support is truly appreciated.
Having actively played a progressive role in the Ninth Assembly, the tremendous knowledge and wealth of experience gained so far in public service have further strengthened my confidence in taking this bold step which is anchored on the basis of revamping and consolidating Anambra's credentials as the "Light of the Nation".
He however, south the support of Anambrans by vote for him in the forthcoming election: "Conclusively, with your continued support, I look forward to justify the confidence, support and trust reposed on me. May God in his infinite mercy reward us all and crown our efforts with resounding success!
However, the Independent National Electoral Commission (INEC) has fixed November 6 for the election.