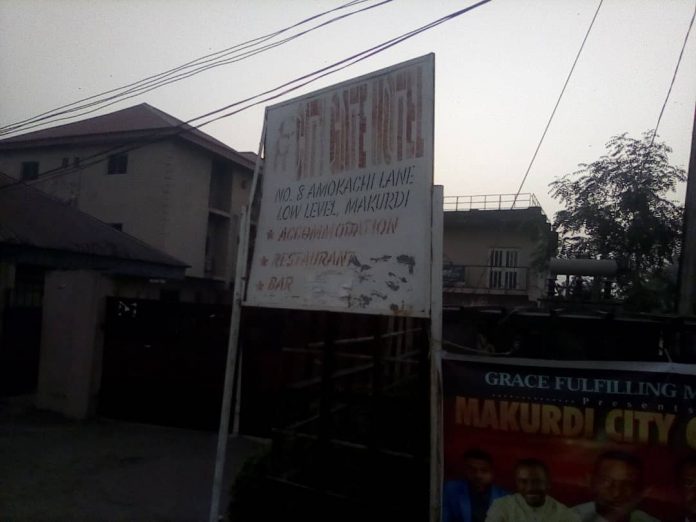 Nigerian Journalist, the Media Officer of the Golden Eaglets and the publisher of www.totorinews.com  Francis Achi, on Sunday escaped death when he was robbed at his hotel room in Markudi, Benue state
Unfortunately, that day happened to be his birthday and he narrated the sad ordeal below.
According to him, I was robbed inside my hotel room at Makurdi. It was around 3.30 am. I am in Makurdi to cover the NPFL game between Lobi Stars and Dakkada FC of Uyo. I just finished night vigil of singing praises to God for the grace to celebrate another birthday. I then posted the birthday groove on my social media handles a few minutes past 3.00 am.
"Slept for about 10 minutes, only for me to be woken up at about 3.30 am by the strange movement of my phone and power bank towards the window.
I switched off the Samsung Galaxy A 30 to charge it, but the thief used a stick to drag both the phone and the power bank after he opened the window. The room was at the ground floor. Suddenly, I woke up and I quickly dragged the power bank back to the room, but the phone was gone.
I reported the matter at the police station in Makurdi around 7.30 am and they have arrested some staff of the hotel that was on duty last night.
It was later gathered that the Amoakachi Lane where City Gate Hotel and the entire area is a den of criminals in Makurdi and four persons were killed in the area in the past year. The City Gate Hotel itself has recorded cases of theft as reported at the Police station in B – Division Police station in Makurdi recently and the security agencies have put their surveillances on the hotel and the area in Makurdi.
The Police later informed me that I should be grateful to God that I was not shot and the attack did not turn fatal tragedy as in some cases in Makurdi where innocent Nigerians have been killed in a robbery.
Visitors to Makurdi should avoid lodging at the City Gate Hotel located at Amoakachi land in Makurdi due to the high rate of crime at the hotel and in the area and the security agencies have placed the area as the flashpoint of crimes in the capital of Benue state.
The Police detained the staff on night duty at the hotel, but they insisted on their innocence.