Only All-Inclusive Security Strategy Can Guarantee Peace -Middle-Belt Group
…warns against profiling of Fulani
The Middle-Belt Heritage Group has called for an all-inclusive security strategy to end the warring spade of insecurity in the country.
The group in a statement entitled, 'The Security Conundrum in The Benue Valley: The Time For An Alternative Narrative For National Cohesion' and signed by its convener, Wilfred Terhide Bula particularly noted that crises between groups have continued unabated because of certain missing links.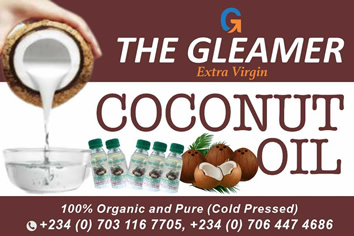 Citing example with the farmers and herders crises, the group argued that in time past, amicable dispute resolution mechanisms were put in place by leaders of both groups for use
in settling differences and breaches to peaceful coexistence. It however, regretted that today those plugs have been deliberately pulled out, while well-orchestrated mechanisms of divide and rule for selfish independent political gains, have become the order of the day.
While maintaining that there was need to offer alternative narrative to halt the meaningless killings and destruction of property, the group warned against profiling the Fulani tribe as criminals adding that such a strategy was fallacious and counter productive.
Read full text: ON THE SECURITY CONUNDRUM IN THE BENUE VALLEY: THE TIME FOR AN ALTERNATIVE NARRATIVE FOR NATIONAL COHESION
Ladies and Gentlemen
There comes critical and definning moments for every nation and every nationality in the course of development and civilization. Each phase requires our honest appraisal and reviews to enable us identify our strengths and weakness for us to chart a way forward. The history of our country Nigeria is replete with different challenges since Independence in 1960 which has conspired to stagnate Nigeria's quest for the development and prosperity of her people. But never in the history of Nigeria has this Nation faced this sustained deterioration of the security of lives, properties and extreme distrust amongst its different ethnic groups as we have it today.
To say that Nigeria as a country is experiencing the worst security crisis since the civil war ended in 1970 is an indisputable truism and almost all parts of the country are directly or indirectly affected. There is now a seeming national consensus among patriotic and conscientious Nigerians on the imparativeness of an inclusive national strategy in our collective quest for peace and national cohesion.
Benue State as a case study can arguably be said to have experienced the most devastating losses in terms of human lives and properties in the North Central part of the country. In fact, thousands of families in Benue State have lost loved ones and worst still, many have been deprived of their ancestral land for farming while many others have been displaced from their homes and are taking refuge in IDP Camps
which have now become home for many, over eight (8) years now and counting. Many of these IDP Camps are in the most inhuman conditions that cannot even be imagined for lower animals.
On this note, we wholeheartedly condemn in unmistakable terms the atrocities being extended to the Benue people in particular, people of the Middle Belt and Nigerians in General by some deviant elements of herdsmen. We equally condemn the activities of bandits, kidnappers, terrorists and all criminals who have found Nigeria a safe haven for criminal activities and have rendered many homeless, while inflicting untold hardships on many others in our country. But we wish to also unequivocally condemn in the strongest terms possible, the general negative profiling of the Fulani Ethnic group which is now fast becoming a deceptive and propagative pastime for some Nigerians even those in highly placed positions.
While we have acknowledged from the above that there are genuine grievances being expressed particularly by the Farmers who are often most affected by the activities of these herders, we however wish to state for the understanding of the whole world, the dangers inherent in stereotypical designation of a whole Ethnic group even as a fallout from the activities of some of its members. This thinking goes against basic logical Principles of correct human reasoning which is the fallacy
of hasty generalization. This posture, more often than not, closes every opportunity for dialogue even as principal actors and opinion leaders who ordinarily would have stepped out for dialogue stay back in pain from these negative stereotype profiling.
This is the opportunity we intend to create. For if all of the profiling, the cries, the hues and all the media stunts in attacks and counters has not changed the security situation on ground to the positive but has rather inflamed and heightened frosty relationships, then we really need this alternative narrative.
And in creating this, we must go back in history and note that, from time immemorial, the Benue people have lived largely peacefully with their Fulani brothers. But even as it is with every human interaction, there are usually instances of misunderstandings and this has not been different with the Tiv and the Fulani people. What is however strange now is the fact that, while in time past, amicable dispute resolution mechanisms were put in place by leaders of both groups for use in settling differences and breaches to peaceful coexistence, today those plugs have been deliberately pulled out, while well-orchestrated mechanisms of divide and rule for selfish independent political gains, have become the order of the day.
This has by no small means, formed the basis for escalation of frosty relationship between the farmers and the herders.
We therefore seek to provide a middle ground platform that offers holistic and realistic sub-title interventions that can enhance and restore us to our heritage of living together in harmony and peace. No doubt, a lot has gone wrong in terms of a peaceful relationship between the farmers and herders with both sides accounting for great irreparable losses. But to run endlessly with a narrative of name calling and trading blames, which has become, even as a recreational pastime by the Benue
Governor, Samuel Ortom, with no posers for a way forward will do no one any good.
To this end, we intend to identify the missing link, in order to rediscover our heritage as brothers and sisters who had lived together in peace for more than (300) years.
It is the desire of The Middle Belt Heritage group to open honest conversations that strongly condemns a single story narrative being championed by the present leadership in Benue State so as to clarify that not all nomads of FULANI extraction are bandits and not every bandit is of FULANI stock. This, we believe, is the only way through which true meaning Fulani opinion leaders can come on the table to chart a sincere way forward for lasting peace. Until these misconceptions are cleared
and people bent on pursuing an agenda of ethnic profiling are frontally resisted, we will continue to miss the link thus going through a vicious and deadly circle that nourishes blame game and activates the fallacy of Argumentum ad Misericodiam (Appeal to pity) instead of seeking to provide sustainable solutions that will be fair and accommodative to all interested parties.
Ladies and gentlemen, insecurity is not peculiar to any locality, it can only be escalated in a particular place through the actions and inactions of those saddled with the responsibility of leadership. At a time such as this, people of conscience must rise to be counted on the side of truth and national cohesion. We cannot continue to stand aloof and watch how some of our leaders are taking advantage of the unfortunate situation to sustain their barefaced accumulation of political capital and
material fortune to the detriment of the ordinary people and our long years of friendship. We, the people will always end up as the ultimate losers.
This is why we are equally deeply worried at the nonchalant attitude of the Governor of Benue State to the sustained deterioration of security situation at Katsina Ala, Ukum and Logo Local Government Areas of Benue State otherwise generally referred to as the Sankera Axis, where human beings are being killed on a daily basis and properties worth hundreds of millions are destroyed.
These are local bandits whose activities were initially fueled by political actors and later, throughthe poor handling of an amnesty program that resulted into betrayals and attendant conspiracy theories that culminated in the killing of a repentant militant while under the amnesty cover.
Today, that part of the State is a no go area and the number of Internally Displaced Persons (IDPs) is steadily on the rise with no corresponding efforts to ameliorate their sufferings. Rather, the situation is greatly downplayed with a distractive strategy of shifting attention to the negative ethnic profiling of the Fulani people to the neglect of the internally induced banditry.
We therefore call on the State government to address the challenges being caused by enemies within before channeling their energies in meaningless propaganda and sentiments tied around the supposed repelling of external aggressors.
This is even more worrisome in that, the highly acclaimed and applauded anti open grazing prohibition law passed in Benue looks as though it was intended to be simply a literature for propaganda even as nothing seems to be on ground to further and push for its implementation or even an intent to.
We commend the efforts of our security agencies, who notwithstanding the challenges of engaging in an unconventional warfare, daily put their lives on the line in defending the territorial integrity of the Nigerian State. But while we make such commendations, we must not shy away from the reality that, as long as this challenge is not overcome, their efforts are yet good enough.
In this wise, we call on them to step up their intelligence gathering and identify those behind certain groups such as the acclaimed Fulani Nationality Movement (FUNAM) who were said to have taken responsibility for the supposed attack on the Governor of Benue State. FUNAM and related groups are the ones fueling the crisis
by their utterances which are calculated at substantiating certain narratives.
The security agencies should investigate and arrest those behind these platforms of propaganda and bring them to justice.
Finally, Albert Einstein is famously quoted to have said, "We cannot solve our problems with the same thinking we used to create them". It is therefore obvious that our leaders at all levels appear to have missed their way in the search for peace, national healing and harmonious co-existence. We watched with pains over the years and we have exhausted our patience as our leaders continue to demonstrate incompetence and helplessness at the time our Nation need urgent solutions for national rebirth. The time to halt this cluelessness is now and WE are the people to do it.
We have resolved to offer an alternative narrative to our experience and we are equally committed to championing a new strategy for Northern cohesion in particular and National integration in general. Every well-meaning Nigerian is hereby called upon to join in this drive for the preservation and restoration of the soul of our future.
Thank you all and God bless
Long live the Federal Republic of Nigeria
Long live the Middle-Belt of Nigeria
Signed:
Wilfred Terhide Bula
Convener
For and on behalf of;
MIDDLE-BELT HERITAGE GROUP
Yoruba Self-Determination Rally Begins In Ibadan
The Yoruba self-determination rally organised by the Ilana Omo Oodua is underway in Ibadan, the Oyo State capital.
Hundreds of members of the group whose leader is an 86-year-old Emeritus Professor of History, Banji Akintoye, had initially scheduled the take-off of the rally for the ancient Mapo Hall but the heavy presence of armed policemen forced them to change the venue.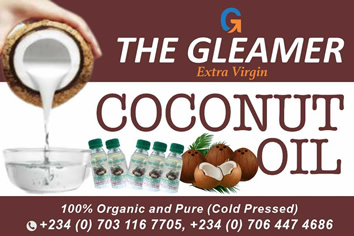 They are addressing people at Mapo Roundabout but they were not disturbed by the police in any way.
The agitators are armed with banners and Yoruba nation flags while leaders of the group addressing the people are saying Yoruba people are tired of staying with Nigeria.
One of the leaders of the group, Basorun Kunle Adesokan, said Yoruba were no longer part of Nigeria and the people want to be an independent nation.
He condemned the insecurity in Yorubaland, saying the people could no longer stand the injustice in Nigeria.