Over 5,000 Players Turn Up For Water FC Football Trial in Abuja
Joel Ajayi
Over five thousand footballers on Wednesday turned up for the Water FC of Abuja football trail.
The trial which was announced by the management of Water FC five days ago, is meant for players within the age of 13 and 24 years.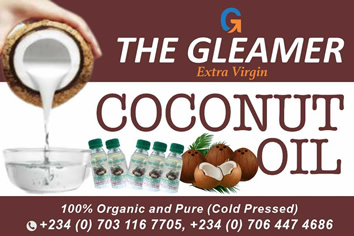 He stated this on Wednesday in Abuja where over five thousand footballers turned up for the Water FC of Abuja football trail.
The ongoing three-day trial FIFA Goal Project, Moshood Abiola National Stadium, Package B, Abuja, saw thousands of players from across the federation turn up for the screening.
Speaking during the exercise, the soft spoken CEO Mr Makanjuola said that Water FC is mainly for people that don't have support and don't have connections but they have talents and are unique.
"Of a truth, 90% of some unique and good players are at home and they are referred as "Housing FC" and we don't want them to be "Housing FC" anymore, we want them to pursue their dream that's why Water FC is giving this good platform to young and unique players to come and showcase their talents.
"We will not demand any money from them but we will give give them a platform to showcase their talent and become great in life in terms of football career"
He said that the trial was meant for players in 3 categories within the age of 13 and 24 years.
"Water FC are looking for young talents from age 13 to16, to groom, age 17 to 19 to take abroad for professional contracts and age 19 to 24 to play in NNL next season.
"Water FC wants to open doors for them to showcase themselves to any level in their football career".
However, Water Football Club of Abuja, has produced exceptional players who have played for national teams including U-17, U-20, U-23 and the Super Eagles of Nigeria.
Addressing the players before the commencement of the trial, the Chief Executive Officer, CEO, Water FC, Mr Makanjuola Nureni thanked the players for finding time to be part of the trial and prayed God to favour them.
"We gave out the announcement in a short notice and today, we have this large crowd. You are here because you have the passion to play football at the professional level
"This trial offers you that opportunity. However, not everyone who is here will be selected. We have our criteria in making our selections."
Water Football Club of Abuja, managed by MK Sports International, has produced exceptional players who have played for national teams including U-17, U-20, U-23 and the Super Eagles.of Nigeria.
Prominent among players churned out by the academy for the national teams include Babatunde Michael, Okechukwu Gabriel, Adewale Oladoye, Success Makanjuola, Chinonso Emeka among others.
SWAN Partner Authentic Supporters Club For Qatar World Cup Playoffs
By Joel Ajayi
In a bid to ensure Nigeria comes on top in the 2022 world cup playoffs Ghana, the Sports Writers Association of Nigeria is partnering with Authentic Nigeria Football and Allied Supporters Club to mobilize at least 5,000 Nigerians to cheer eagles against black stars of Ghana.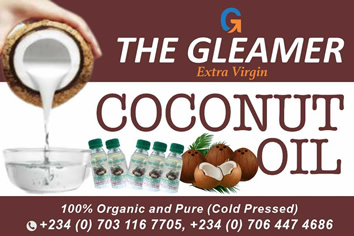 The two bodies are working together to ensure that at least 5000 supporters are airlifted to Ghana for the first leg of the Qatar 2022 World Cup playoffs to support the Eagles.
Speaking at the press conference on Wednesday in Abuja the president of Authentic supporter's club Abayomi Ogunjimi said the club will leave no stone unturned to ensure super eagles came out victoriously in the forthcoming World cup playoff against Ghana.
He urged Nigerians to put behind them the pains of Afcon behind and moved forward to ensure Super Eagles qualify.
According to him, the aim of the conference is for us to mobilize 5,000 Nigerians here in Nigeria and in Ghana for us to be in Qatar. 
"Football is one language, let us use the tool of football to unite Nigeria the more. Let face playoff squarely, that is why we are partnering with SWAN."
He sought the support of every Nigerian to ensure eagles' qualifiers. 
Just a few weeks ago, the Authentic supporters club mobilise over 500 Nigerians that cheer eagles in Cameroon. 
On his own, the FCT SWAN Chairman Comrade Bunmi Haruna commended the authentic supporter's clubs for the good job it's doing for the national team. 
He said: "This is a very significant event looking at what is steering at us in the eye. For the first very time, we saw how Nigerian were happy until the last game they were booted out. 
" We need to get behind us what happened at AFCON and face the battle ahead which Qatar. 
" We must not leave the bulk of work in the hand of NFF.
"As a coach, I know the role the 12 men play which is supporter club play that why we need to come together and support Eagles, for them to qualify for the world cup. 
"The target is to take 5,000 Nigeria to Ghana to cheer eagles. We want to turn Ghana to Nigeria but we cannot do it without the support of all Nigerians, because NFF and sports Ministry can't do it alone."