Volleyball Regional Cup: Oloru Spikers battles Sunshine Spikers in S/finals of 2022
Host, Oloru Super Stars will face Sunshine Spikers of Akure in the first semifinals of the ongoing 2022 Regional Unity Invitational Cup on Thursday.
In the second semifinals, New Waves of Ogun State battles Nile University in an epic game at the Government Secondary Schools (GSS), Oloru in Moro Local Government Area of Kwara State.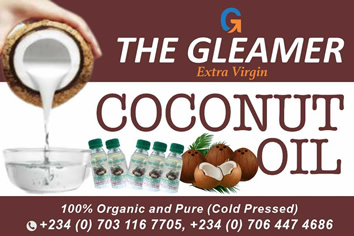 Oloru Super Stars topped group A after beating Nile University and Kwara United while New Waves beat Legacy VC, OFFA VC and Sunshine Spikers of Akure to top Group B.
The Coach of Oloru Super Stars, Femi Shogo told newsmen that his players are motivated to make it to the finals.
Shogo revealed that playing against experienced Sunshine Spikers will be a difficult task but speed and accuracy is in favour hiss his team.
He said, "Oloru Super Stars are yet to lose a game and the semifinals will not be the first. The boys are properly motivated and I am optimistic victory is ours.
"I am aware Sunshine Spikers of Akure are Champions of National Sports Festival, they also parade National team player; we are not intimidated by their pedigree. Speed, precision and accuracy will determine who wins the game."
Meanwhile, Plateau Rocks will meet Oloru Super Angels in the women's first semifinals while Legacy VC slugs it out with Niger Raven
Day 3:
Men
OFFA VC v Sunshine Spikers 0-2 (13-25, 19-25)
Legacy VC v New Wave 0-2 (23-25, 23-25)
Kwara United VC v Nile University 0-2 (19-25, 16-25)
Women
Golden Spikers of Anambra v Niger Raven 0-2 (19-25, 29-31)
Olalomi Royal Spikers v Plateau Rocks 0-2 (12-25, 21-25)
Kada Emeralds v Trailblazers VC of Bayelsa (25-21, 25-21)
Oloru Super Angels v Legacy VC (19-25, 25-23, 12-15)
SWAN Partner Authentic Supporters Club For Qatar World Cup Playoffs
By Joel Ajayi
In a bid to ensure Nigeria comes on top in the 2022 world cup playoffs Ghana, the Sports Writers Association of Nigeria is partnering with Authentic Nigeria Football and Allied Supporters Club to mobilize at least 5,000 Nigerians to cheer eagles against black stars of Ghana.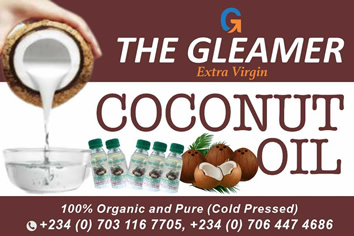 The two bodies are working together to ensure that at least 5000 supporters are airlifted to Ghana for the first leg of the Qatar 2022 World Cup playoffs to support the Eagles.
Speaking at the press conference on Wednesday in Abuja the president of Authentic supporter's club Abayomi Ogunjimi said the club will leave no stone unturned to ensure super eagles came out victoriously in the forthcoming World cup playoff against Ghana.
He urged Nigerians to put behind them the pains of Afcon behind and moved forward to ensure Super Eagles qualify.
According to him, the aim of the conference is for us to mobilize 5,000 Nigerians here in Nigeria and in Ghana for us to be in Qatar. 
"Football is one language, let us use the tool of football to unite Nigeria the more. Let face playoff squarely, that is why we are partnering with SWAN."
He sought the support of every Nigerian to ensure eagles' qualifiers. 
Just a few weeks ago, the Authentic supporters club mobilise over 500 Nigerians that cheer eagles in Cameroon. 
On his own, the FCT SWAN Chairman Comrade Bunmi Haruna commended the authentic supporter's clubs for the good job it's doing for the national team. 
He said: "This is a very significant event looking at what is steering at us in the eye. For the first very time, we saw how Nigerian were happy until the last game they were booted out. 
" We need to get behind us what happened at AFCON and face the battle ahead which Qatar. 
" We must not leave the bulk of work in the hand of NFF.
"As a coach, I know the role the 12 men play which is supporter club play that why we need to come together and support Eagles, for them to qualify for the world cup. 
"The target is to take 5,000 Nigeria to Ghana to cheer eagles. We want to turn Ghana to Nigeria but we cannot do it without the support of all Nigerians, because NFF and sports Ministry can't do it alone."