President Meets Minister, demands Football Masterplan
President Muhammadu Buhari on Friday met with the Minister of Youth and sports Development Mr Sunday Dare and the leadership of the Nigerian football Federation at the State House, Abuja where he congratulated Mr.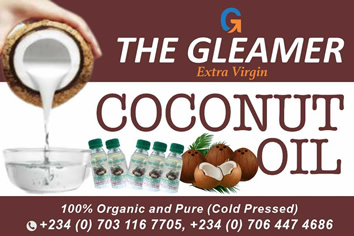 Amaju Pinnick over his election into Fifa Executive council.
According to President Buhari" Let me Congratulate you on the new position Nigeria has secured in the Fifa Council. Mr. Amaju Pinnick, I congratulate you on your election victory and your new position as the third Nigerian to secure such position. I'm delighted, I am sure millions of Nigerians, lovers of football are also delighted.This position on the Fifa council will provide benefits.
This position comes st a time when Nigeria is determined to turn the fortunes of her sports Development around through better infrastructure, more investment in both public , private and government incentives. This is why we re- classified sports from mere recreation to business. A new business model will soon be ready. I believe in the potential of sports to promote peace, unity and enhance good health".
He concluded thus" I want to see football develop and move in a more dynamic trajectory. Nigeria needs a football master plan that will ensure youth football development"
In his response, Minister of Youth and sports Development Mr Sunday Dare commended President Muhammadu Buhari for supporting the election of Fifa Executive committee member Mr. Melvin Amaju Pinnick .
​" Mr President, we thank you for Supporting Amaju's election into FIFA Executive committee. Nigeria now has a well-deserved seat at the decision table of one of the greatest sports in the world. Thank you also for approving the re-classification of Sports as Business thereby paving the way for a reviewed National Sports Industry Policy.
"A reviewed national sports industry policy that will give our sports development a business model will soon be ready for presentation to you, Mr. President,".
The Minister added " We want to attract necessary investments and provision of proper structures in line with the Federal Government plan to deliver a new policy. A football development master plan at all levels is been prepared. We want to use football to fully engage our talented youth​".
​
The Minister also used the occasion to solicit Support for the National Teams Participation in the Nations Cup and the World Cup as well as several qualifiers/friendlies line up for the team.
Re:NYSC Shuns Applications By Southern Medical Corps Members Who "Desperately" Want To Redeploy From North Due To Insecurity
The attention of NYSC Management has been drawn to a story with the above caption, making the rounds on social media. The write-up is a misrepresentation of facts.
In a statement issued by the NYSC's Deputy Director of Press and Public Relations Emeka Mgbemena on Sunday in Abuja said the report is misrepresentation of facts.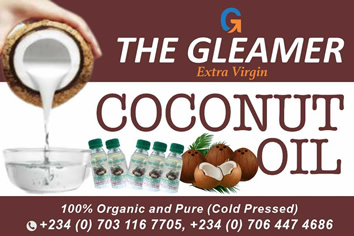 According to the statement, in accordance with the Relocation Policy of the Scheme, the exercise is carried out based on two grounds, namely; Marital and Health grounds.
Relocation on the ground of marriage is applicable only to female Corps Members. On the ground of health, the Corps Member's medical history must be presented, with a written application.
It is imperative to state that in NYSC, all lives matter, just like the Director-General has emphasised on so many fora. The safety and well-being of Corps Members and members of staff remains of paramount importance to the Corps.
However, Corps Members at all times must also be security conscious and never treat their safety with levity, by unduly putting themselves in harm's way through risky behaviours.
Rest assured, the Scheme in all matters on deployment of Corps Members, relies strictly on the advisories from the security agencies.
It is therefore advisable for clarifications to be sought from the Scheme on issues pertaining to its operations, to avoid the error of inaccurate reportage, or outright spread of falsehood and misinformation.