Pillar Of Sports In Africa, Nigeria Youth Football Ambassador And Fifa Council Member Amaju Pinnick To Support Bunmi Haruna
Pillar of Sports in Africa, Senator Orji Uzor Kalu now has an opportunity to prove his love for Nigeria sportswriters, especially his friends in the FCT who jointly conferred on him, the esteemed title of Pillar of sports in Africa.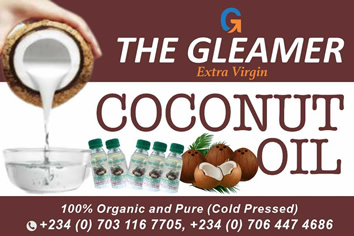 Canada based senior advocate of Nigeria journalists (SAJ) Adewale Ajayi, is a trusted friend to Senator Kalu and he says in the last 10 years, the former Abia state governor has always had at the back of his mind, the need to handsomely reward sports writers for the confidence they have in him and the love they have shown him over the years.
Just last month, on the award winning Nigeria sports mouthpiece NSM RELOADED, a whatsapp platform that is stronger than newspapers, the man who led Enyimba of Aba to back to back CAF Champions league victories in 2003 and 2004, proved his love for Nigeria journalists be donating 1m naira to help relieve the burden of the Corona Virus Pandemic on journalists. This time, he is willing to sponsor the ABUJA SWAN CUP, a competition that died a natural death under the leadership of the former FCT SWANECO.
Senator Kalu will be joined in this new romance with FCT SWAN by no other person than Senator Patrick Ifeanyi Ubah, a man known for his humanitarian and philanthropic endeavors.
According to Adewale Ajayi, who took over 100 journalists to Nnewi in 2014 on the ocassion of the crowning of Senator Ubah as the grand PATRON of Nigeria journalists, he said, he has perfected plans to introduce the new FCT SWANECO to both Senator Kalu and Senator Ubah.
After that, Bunmi Haruna and his team will pay a courtesy visit to NFF president and newly elected FIFA Council member Amaju Pinnick who will bless them and formally welcome them on board.
According to Wale Ajayi, this is the dawn of a new Era for sports journalism in the FCT and there is need for us to carry everyone along in moving the sector forward he concluded
Re:NYSC Shuns Applications By Southern Medical Corps Members Who "Desperately" Want To Redeploy From North Due To Insecurity
The attention of NYSC Management has been drawn to a story with the above caption, making the rounds on social media. The write-up is a misrepresentation of facts.
In a statement issued by the NYSC's Deputy Director of Press and Public Relations Emeka Mgbemena on Sunday in Abuja said the report is misrepresentation of facts.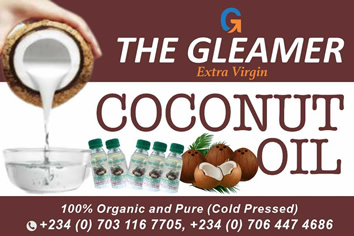 According to the statement, in accordance with the Relocation Policy of the Scheme, the exercise is carried out based on two grounds, namely; Marital and Health grounds.
Relocation on the ground of marriage is applicable only to female Corps Members. On the ground of health, the Corps Member's medical history must be presented, with a written application.
It is imperative to state that in NYSC, all lives matter, just like the Director-General has emphasised on so many fora. The safety and well-being of Corps Members and members of staff remains of paramount importance to the Corps.
However, Corps Members at all times must also be security conscious and never treat their safety with levity, by unduly putting themselves in harm's way through risky behaviours.
Rest assured, the Scheme in all matters on deployment of Corps Members, relies strictly on the advisories from the security agencies.
It is therefore advisable for clarifications to be sought from the Scheme on issues pertaining to its operations, to avoid the error of inaccurate reportage, or outright spread of falsehood and misinformation.