Prince Vincent Okumagba A "Silent Achiever"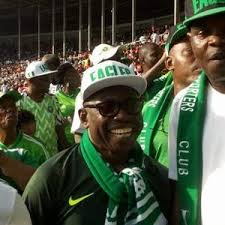 Joel Ajayi
Though he may not be a lousy man like others, he is a great achiever, he is a giver, a soft-spoken man, with a large heart, always looking for the growth and development of mankind.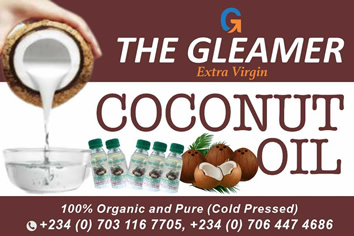 Who Am I talking about? It's no other person than one and only President and National Chairman of Super Eagles Supporters Club, (SESC) Prince Vincent Okumagba.
Without mincing the word, the Delta State-born man Prince Okumagba has put smiles on the faces of many Nigerians, interestingly, you can handily hear him of boasting or bragging, no wonder he is waxing stronger "like a tree planted by the Rivers of water, that bringeth forth his fruit in his season; His leaves also shall not wither, and whatsoever he doeth shall prosper." According to the book of Psalm of David.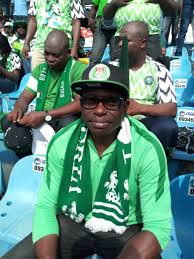 SESC established in 2015 by football enthusiasts Okumagba as a pilot project to streamline national support for the senior national team (The Super Eagles) in particular and other national football teams, into one major cohesive support group to aid the quest to ensure qualification for major international events, especially the FIFA WORLD CUP In Russia 2018 and beyond, a feat the Super Eagles managed to attain with a game to spare.
The SESC was given an additional boost with the endorsement of the Nigeria Football Federation (NFF), with the Federal Ministry of Youth and sports graciously endorsing and providing us an office at National sports complex Abuja.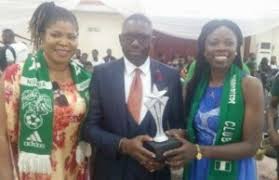 However, since inception it's SESC has been a dominant presence at all Super Eagles world Cup qualifiers, all Super Eagles CHAN qualifiers, all age-grade national team events as well as NFF events and other activities such as THE YEARLY SUPER EAGLES SUPPORTERS CLUB AWARDS.
The club is not only supporting football, but SESC was also seen cheering Basketball, Handball and other sports to crown its superiority over other.
In 2019 AFCON in the land of Pharaoh, Egypt where Super Eagles won Bronze, Prince Vincent Okumagba led over 200 supporters to Egypt to offer Eagles the biggest support they can ever get from their country.
No wonder, in 2018 Okumagba added another feather to his cap as he bagged a special recognition award from the University of Benin, Edo State.
Even, when there was a little crisis in the supporters club, he did not call for the end of the world, he makes used of an adage that says "sky is big enough for a bird to fly without touching each other's, what a kind-hearted man? He is a man of peace.
Following the 2 weeks extension of the lockdown ordered by the Federal government and various State Governments in Nigeria and the attendant hardship being faced by many Nigerians, the Executive of the Super Eagles Supporters Club, SESC, distributed financial support to over 100 of their indigent members.
Members received various sums of money ranging from N5, 000 to N10, 000 it's not like a promise and failed people, their account was credited directly without a third party.
While lending his voice to the other pandemic going on in the country, known as rape and violence against women, as we speak Nigeria in the last five month recorded over 700 rape cases a report that was confirmed by IGP himself.
Okumagba, who frowned at the rising of the cases on Monday 15th June 15, 2020, joined the growing list of reputable Nigerians kicking against the increasing wave of rape incidents in Nigeria.
Okumagba who is in Canada on a special tour to mobilize Nigerians in the diaspora to remain committed to the Super Eagles brand said RAPE IS EVIL AND MUST BE CONDEMNED.
According to him, I am a man who believes in equal opportunity for all Nigerians. I am totally against gender inequality and I will do my little to fight this cancer that is threatening our existence.
"The Super Eagles Supporters club consists of men and women of proven integrity and it is our duty to always encourage and motivate our members to act responsibly at all times. As men, we must always respect our women. We must show them, love, at all times. We must not hurt their emotions to destroy the bond. Rape is not an option. If you are in the mood, get a wife, if you cannot find a wife, zip-up until you find one" he concluded.
To further express his commitment towards encouraging Nigeria women, Prince Vincent Okumagba donated the sum of 50,000 nairas to all female journalists on NSM as a token of his love and appreciation to them for remaining dedicated to their job in the face of all the frustrations posed by the many societal ills.
Prince Okumagba will host the Senior Advocate of Journalists SAJ, Adewale Ajayi, to a special dinner night in Ontario towards the end of July.
The meeting will further strengthen the relationship between SESC and NSM and confirm SAJ as the chairman, Super Eagles Supporters Club, supervising six provinces in Canada.
This move has become even more necessary in the build-up to the 2026 FIFA World Cup to be jointly hosted by USA/CANADA AND MEXICO.
However, within the period, Okumagba proved to be a modest leader, a workaholic and silent achiever, benevolent, generous, Caring, Compassionate, From his modest achievements which have earned him the confidence of sports loving Nigerians.
More Breakthrough, More Height.
Avoid Induced Rejection, Unauthorized Journeys, DG Admonishes Corps Members
Joel Ajayi
As 2021 Batch 'B' Stream Two Corps Members will be leaving the 3-week orientation camp on Tuesday the Corps Members have been advised to avoid induced rejection, rather accept their posting in good faith and settle down to contribute their quota to the development of their host communities.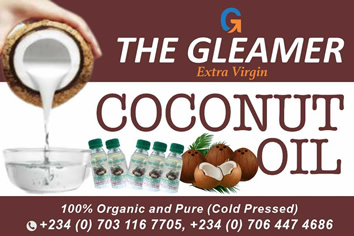 NYSC Director-General, Brigadier General Shuaibu lbrahim stated this on Monday while de-briefing the 2021 Batch 'B' Stream Two Corps Members and Camp Officials through a nationwide virtual address.
He said any Corps Member caught inducing posting or redeployment would be sanctioned in line with NYSC bye-laws.
He also disclosed that there is nothing like two weeks break after leaving the Orientation Camp, but added that if there is a compelling need for any Corps Member to travel, the concerned must obtain permission from the NYSC through the established channel.
Ibrahim said no Corps employer is authorized to grant permission to any Corps Member to travel.
"Once you get to your place of primary assignment tomorrow, don't put pressure on your employers for rejection.
"Don't lobby anyone that you want to change your posting or relocation. If they write to us that you induced or forced them to reject you, you will be punished."
As patriotic Corps Members, it is expected that you accept posting to anywhere you have been posted to and add value to the community", the DG added.
He urged them to be patriotic in the service to their fatherland and ensure they equally add value to themselves, NYSC Scheme and the society at large.
The Director-General admonished them to use the opportunity of NYSC platform to excel in life.
"You have gone through the rudiments of the Orientation Course, please take advantage of it and see what you can do for your fatherland.
"Let the spirit of the Orientation Exercise live in you forever as Nigerians. National integration should be your watchword. We should be united as a country", the DG added.
General lbrahim warned against the negative use of the social media, urging them to verify every information before it is shared online.
"Don't use fake news to promote disunity, shun cybercrimes and all forms of criminality. In whatever action that you are going to take, please look back at where you are coming from and avoid any action that will haunt you tomorrow.
"Shun drugs, be good citizens and good ambassadors of your, institutions, families and the NYSC Scheme", he said.
The Director-General implored the Corps Members to continue with the Post-Camp training in Skills Acquisition and Entrepreneurship Developnent Programme.
He revealed that the Scheme had partnered some financial institutions like the Central Bank of Nigeria, Access Bank, Bank of Industry, Unity Bank, NYSC Foundation, Leventis Foundation, among others, that are ready to support Corps Members with loans and trainings.
The Director-General stated that efforts are in top gear towards the establishment of National Youth Service Corps Trust Fund, which would make start-up capitals available to interested Corps Members to start-up their businesses as they exit Service.
Ibrahim also enjoined the Corps Members to be security conscious at all times and avoid any action that may endanger their safety.
He warned them against boarding vehicles from unauthorized motorparks, enjoining them to use approved motorparks.
"You must be security conscious and don't endanger your safety. Under no condition should you travel at night, or board vehicle along the road. Your welfare is very paramount to NYSC
If you are going to travel, you must be permitted. Write through employer to your Local Government Inspector and it will get to the State Coordinator for approval. If you are going to travel, ensure that you are permitted", the DG said.
He said the Scheme is making efforts to get rebate on flight charges for Corps Members that may want to travel by flight.
Ibrahim informed the Corps Members that efforts are on-going as directed by President Muhammadu Buhari to enlist Corps Members in the National Health Insurance Scheme for effective Medicare during the service year.
He advised the Corps Members to get COVID-19 vaccine in order to protect themselves and also protect others from the deadly virus.
In his vote of thanks on behalf of his colleagues nationwide, the Imo State Corps Camp Director, Otobo Joshua Osa IM/21B/1740 lauded the Director-General for his doggedness and passion for the welfare and security of Corps Members.
"We remain eternally grateful and we assure you of our commitment to the ideals of the NYSC, having imbibed all the lessons taught us in the course of the Orientation Programme", he concluded.