THE AROJAH STUDENTS PLAYWRITING PRIZE (TASPP) 2021
INTRODUCTION:
It was a modest begining last year for the maiden edition of The Arojah Students Playwriting Prize with Ọjọ́ Miracle Joshua of Obafemi Awolowo University emerging as the pioneer winner of the N100,000 prize money with his play, Justice:A Mirage?
Submissions for the 2021 edition of the competition is open from between March 1st and May 31st, 2021
WHO CAN PARTICIPATE?
The competition is open to all playwrights of Nigerian heritage who are undergraduates across tertiary institutions – Universities, Polytechnics and Colleges around the world.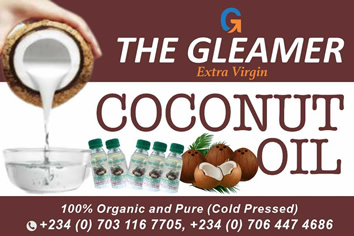 HOW TO PARTICIPATE
The Submission Guidelines for TASPP 2021 are as follows;
i. All entries must be submitted within the stipulated deadline. Failure to meet all stated conditions will lead to outright disqualification.
ii. Entries must be full length ONE-ACT PLAYS.
iii . Entries must be an adaptation/transposition of John Pepper Clark's THE CASUALTIES. The competition is in honour of the Nigerian literary icon.
iv . Entries can be in any form of the playwright's choice – comedy, parody, monologue, tragedy etc.
v . Any play previously performed, published or currently in consideration for other competitions is not qualified to enter for this competition.
vii . Submission must be in word document sent as an attachment with the subject column reading: TASPP 2021
viii . Complete contact information, including full contact address, email(s), phone number(s) social media handles and a brief (50 word) bio of participating student playwright should accompany each submission, on a separate sheet.
ix. All submissions should be sent to TASPP@AROJAHTHEATRE.COM on or before 31 May 2021.
x . Multiple entries by the same playwright would not be allowed.
Also note that:
i. A panel of judges for this competition would be announced in due course.
ii. The selection of the judges, approved by the Management and Board of Patrons of Arojah Royal Theatre, shall be final.
iii. A longlist of ten (10) plays would be announced in July 2021.
iv. Announcement of winners and award ceremony will hold in September/October 2021
THE PRIZES
The winner will clinch a monetary prize of N150,000, certificate and a medal of honour while the two runners up get N50,000 consolation prizes each with certificates.
The three winning plays will be published in an anthology of new plays.
SIGNED:
Paul Liam
Prize Administrator
+234 703 019 5010
Om'Oba Jerry Adesewo
Artistic Director
Arojah Royal Theatre
+234 805 277 1123
Kangiwa, NIHOTOUR DG Mourns Rabo, Extols His Virtues
The Director-General of the National Institute for Hospitality and Tourism (NIHOTOUR), Alhaji Nura Sani Kangiwa has mourned the death of Alhaji Saleh Rabo, National President of the Federation of Tourism Associations of Nigeria (FTAN) and member Board of Directors of the Hospitality and Tourism Sector Skills Council of Nigeria (HTSSCN) as a great loss to the Nigerian Travel Tourism and Hospitality industry.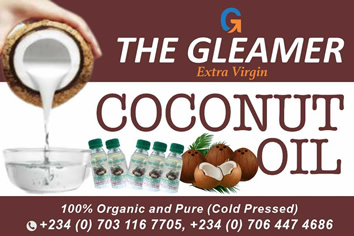 Alhaji Kangiwa who, in an official statement made available in Abuja extoled the virtues of late Alhaji Rabo Saleh as a committed and hardworking professional in the industry, said his expertise and great contributions to the industry would be greatly missed.
He said Rabo was a pillar in the industry who ensured that quality service delivery was not compromised and did all he could to take the industry to greater heights.
While he prayed for the repose of the soul of the late FTAN president, Kangiwa also prayed that Almighty Allah grants the family, the Nigerian Travel Tourism community, and friends and associates the courage and fortitude to bear the great loss.
Alhaji Rabo died at his Abuja residence in the early hours of Friday and was buried according to Islamic rites where prayers were first offered for him at the National Mosque and his body moved to the Gudu Cemetery where it was interned all in Abuja same Friday that he died, 16 April, 2021.