Umar Farouq Counts Gains As 5000 Receive FG Rural Women's Cash Grant In Abuja
Joel Ajayi
Minister of Humanitarian Affairs, Disaster Management, and Social Development Sadiya Umar Farouq says that the Federal government's various National Social Investment Programmes NSIP has impacted greatly on the poor and vulnerable in the country.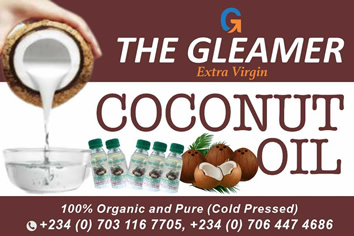 The minister made the remark at the launch of the Federal Government Special Cash Grant for Rural Women held today Thursday, January 21, 2021, at the Cyprian Ekwensi Center for Arts and Culture, Garki, Abuja.
She said that since its introduction in 2016, more than 12 million households have benefitted from NSIP interventions including the payment of a monthly Conditional Cash Transfer (CCT) of N5,000.00 to 1 million indigent households to protect them against economic shocks and elevate them out of poverty.
"We just launched the Covid-19 Rapid Response Register which will provide cash transfer to additional 1 million poor urban households. Also, 1,092,405 micro and small business owners accessed loans to boost productivity, increase income and reduce poverty under the Government Enterprise Enhancement Programme (GEEP).
"The N-Power programme provides temporary income-generating opportunities for 500,000 unemployed youths while 8,612,457 primary 1-3 pupils in select public schools are receiving 1 meal per day under the National Home-Grown School Feeding Programme.  These programs are being restructured and revamped to respond to peculiarities of different parts of the country and ensure that the right beneficiaries are targeted and impacted".
Minister Umar Farouq noted that President Muhammadu Buhari's Administration has paid more attention to promoting the plight of the poor and vulnerable in the country as $1billion is being earmarked annually to cause positive changes in the lives of the poorest and most vulnerable in the country.
"In view of this, President Buhari has graciously approved the expansion of NSIP to touch more lives and lift more Nigerians above the poverty breadline. Our target in FCT is to disburse the grant to about 5,000 beneficiaries across the 6 Area Councils. The grant is expected to increase the income and productive assets of target beneficiaries. It is our hope that the beneficiaries of this programme will make good use of the grant to generally contribute towards improving their living standard".
Responding, the FCT Minister of State, Dr. Ramatu Aliyu Tijjani commended President Muhammadu Buhari for initiating NSIP as a strategy for enhancing social inclusion and bringing succor to the poorest of the poor and vulnerable households.
"The NSIP has contributed positively to Nigeria's quest to win the war against acute poverty especially at a time the country and the global community are striving to recover from the economic difficulties caused by the Covid-19 pandemic. The launch of this program is a bold statement that the government is ready to do all that is necessary to fight the global economic downturn and put in place shocks to withstand future eventualities".
Dr. Ramatu Tijani Aliyu also thanked the Minister of Humanitarian affairs for her zeal and determination towards the realization of the people-oriented programme.
A symbolic disbursement of N20,000 was made to 20 beneficiaries by Minister Umar Farouq to flag off the program, while 5,000 beneficiaries from six area councils of the Federal Capital Territory will also receive a one-off cash grant of N20,000 each.
In attendance were the Permanent Secretary of the Ministry of Humanitarian Affairs, Bashir Nura Alkali, the Director Humanitarian Affairs, Alhaji Grema Ali, the Secretary FCT Social Development Secretariat Mr. Kelvin O. Ike, and other management staff of both ministries.
Guber 2023: APC Youths Summon Akan Udofia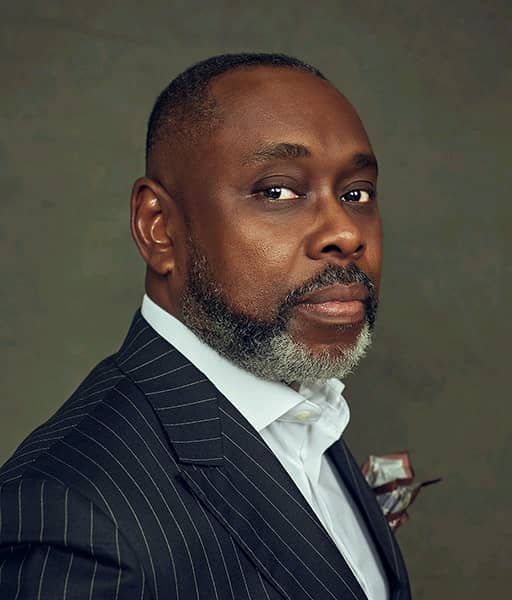 …Warn Habitual Candidates To Stay Off
Editor
A Coalition of All Progressives Congress Youth in Akwa Ibom State has called on billionaire oil magnate, Mr. Akanimo Udofia, to consider contesting for governorship of the State come 2023 on the platform of All Progressives Congress, APC.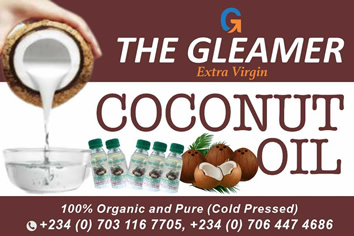 Mr. Udofia is the CEO/Managing Director, Desicon Engineering Limited, an engineering, procurement and construction services company, one of the major service providers in Nigeria's oil and gas industry. He was rumoured recently to have joined partisan politics on the platform of APC.
The APC youth coalition, which is an amalgamation of major political youth groups in the main opposition party in the State, made this call last Sunday, during its inaugural meeting at Akwa Ibom Renaissance Secretariat, Ewet Housing Estate, Uyo.
In his welcome remarks, Mr. Anthony Bassey, the leader of Akwa Ibom Renaissance, urged youths to close ranks and objectively weighed antecedents of every intending governorship aspirant against the collective dreams of Akwa Ibom people.
He said the era of use and dump politics is over as youths are determined to assert themselves and get involved in every aspect of state development from electioneering to governance, adding that the decision to call on Mr. Akanimo Udofia to contest the 2023 governorship election in the State was reflective of current expectations of Akwa Ibom youths.
Governor Udom Emmanuel (l) with Mr. Akanimo Udofia (m) and Senator Godswill Akpabio (r) during an award presentation ceremony in 2018.
A communique from the group, made available to The Guide Newspapers further strengthened this position, which was reached after a reassessment of the chances of the party and the desires of the younger generation to raise the ante of governance in the State and Nigeria as a whole come 2023 and beyond.
Giving reasons for its choice of Udofia, the group stated that "the State at this time is in dire need of a governor whom the people can look up from his past and current development drive and economic pursuits and connections within and around the Nation and the world and can easily attract industries, capital investment and strong capacity and ability to harness his personal resources and wealth of business acumen to the wealth and resources of the State for the general good of all irrespective of party lines, religious affinity, social status and inclinations; a detribalized Akwa Ibomite, a national and internationally known and recognized figure who could break even at any stage in the world for the good of the State."
It continued that "after a thorough, painstaking soul search, we have come to the inescapable conclusion and we vouch for MR. AKANIMO UDOFIA as such a person that possesses all the earlier listed qualities, credibility and charisma that will give us victory with ease and will not be a disappointment to our great party and state come 2023.
"His aspiration will boost our chances and help to add quality and value to our primaries and general Elections come 2023. We hereby extend the call to our illustrious and distinguished son to contest the 2023 general election as Governor of Akwa Ibom state."
Mr. Anthony Bassey, addressing representatives of APC youth groups in the State during the meeting at Akwa Ibom Renaissance Secretariat, Uyo, last Sunday.
The youth coalition acknowledged President Mohammed Buhari's efforts to enhance APC's political capital in the State through various appointments of party chieftains in his government, which sadly failed to bring about notable political gain to the party hence it admonished [federal political appointees] to harmoniously work together to foster the positive nest of political gains in Akwa Ibom State.
Furthermore, the group warned habitual governorship candidates in the party to take a break and embrace change, noting that from past contests they have tested their popularity and known their strength "we also have come to know in real political participation paradigm their strengths and weaknesses hence we appreciate all they have built for the party and their followers' strength at each congresses and general elections notwithstanding.
"It is our earnest position that owing to their antecedents and precedents in past elections we note that if they continue to work together and see more of the party good and push forward an acceptable more credible, younger, youth friendly candidate and push same for presentation to the Akwa Ibom people, it will be very easy for our great party to take over government". The group posited.