Yobe: 53-year old man rapes, impregnates 14-year old daughter in Damaturu
—Victim carrying 4-month pregnancy.
.A 53-year old man, Umar Maigoro of Pompomari, Damakasu street of Damaturu, Yobe State Capital has been arrested by the Yobe State Police Command for impregnating his 14-year old biological daughter.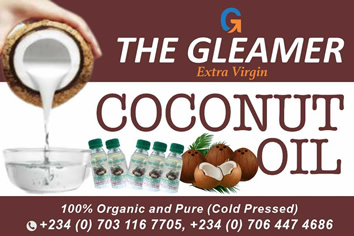 The victim who is in JSS 3 is said to be carrying a 4-month old pregnancy allegedly done by her own biological father.
The suspect who had earlier sent the daughter to the village to cover up the shameful act has on interrogation confessed to have slept with the victim several times but denied being responsible for the pregnancy.
The randy father, Umar Maigoro who sells kola-nut (Goro) at Damaturu's main motor park had divorced the victim's mother and took another wife.
Be Courageous, To Go To Court If …….. Journalist Tells Sports Minister
A Journalist known as Sylvanus Ofekun a.k.a Sly have called on the Minister of youth and Sports, Mr. Sunday Dare to toll the part of justice and approach court if he has case against him
In a statement signed on Monday in Abuja said: " I have within the past week read several online news blog sites of a petition written against me to the Inspector General of Police, Mohammed Adamu by Nigeria's Minister of Sports,Mr.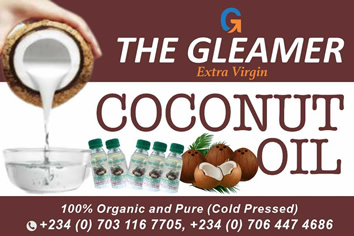 Sunday Dare.
I had taken it to be one of those fake news but with a confirmation from a post by an aide of the minister,John Joshua over the weekend on Facebook, it has become necessary to advise the minister to respect his office as a minister of the Federal Republic of Nigeria.Inasmuch as I love his first approach to investigate the source of the news linking him to have benefited from the Lekki Tollgate, I would advise to allow the police do their job.
From his statement yesterday, am concerned that Mr.Dare has become the accuser, the judge and the executor of the petition he brought before the number one police officer.
The office of a minister is honorable and it is expected to be treated as such; If Mr.Dare is convinced about his allegations, he ought to have approached a court of competent jurisdiction for justices rather than playing to gallery by intimidating a soft target.
While I wait for the police under the able leadership of IGP M.A Adamu to carry out a detailed investigation about the allegations of Mr.Dare,I employ him to always show respect toward his office as a honorable minister of the federal republic of Nigeria.