Adams sent out of line of dignitaries at PMB inauguration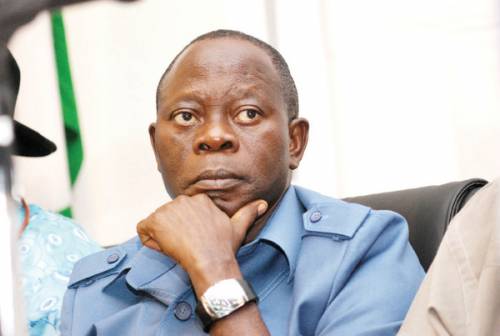 Adam Oshiomhole Disgraced, Chased Away from Buahri's Inauguration
National Chairman of the All Progressives Congress (APC) Adams Oshiomole was on Wednesday received the highest humiliation of his life on National Television for breaching inauguration protocol at the Eagle Square in Abuja.
While the representatives of the two arms of government, the Legislature, and the Judiciary stood in a file to welcome the president along with serving service chiefs, Oshiomhole stood close to the acting Chief Justice of Nigeria, Mohammed Tanko which against the protocol of the inauguration.
Shortly after, one of the service chiefs walked up to Oshiomole and walked him out of the waiting line because he has no constitutionally recognized position to stand in as part of the parade.
Meanwhile, the incident is coming among calls within the APC for Oshiomole's resignation as chairman.
Thereafter, Oshiomhole relocated and the dignitaries adjusted to fill the space created by his departure.
Sahara Reporter
Mane Triumphs Over Salah Penalties, As Senegal Win First-Ever 2021T Trophy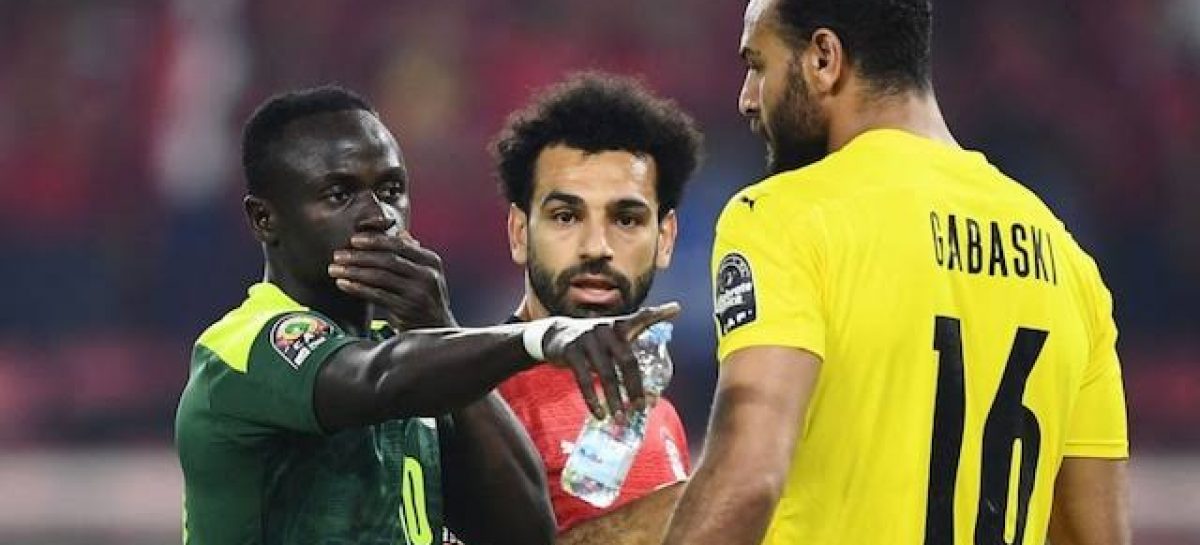 …Senegal celebrates, Egypt weeps
Battle of supremacy between Two Liverpool strikers on Sunday came to an end as Senegalese Sadio Mane's triumphed over Pharaohs of Egypt penalties 4-2 to win the first ever Africa Cup of Nation trophy at the Olembe stadium in Cameroon.
In a highly-anticipated AFCON final was headlined two Liverpool stars on either side of the pitch but Mane scraped past Salah in the encounter to emerged the winner.
An underwhelming AFCON came to a conclusion on Sunday Yaounde, Cameroon, with a excitements, fun and entertaining final for the most part.
Senegal who failed to win the AFCON trophy in 2019 by bowing to Algeria 2-1 in Egypt leave no stone unturned to ensure it won their firs ever AFCON trophy after three final.
Epic final finished goalless after 120 minutes after Mane miss penalty in the first five minutes of encounter but it was Egypt who prevailed in the shootout.
Senegal and Egypt have clashed on 12 occasions across all competitions, the Pharaohs of Egypt have the upper hand when it comes to the head-to-head record – having won exactly half of the meetings.
Senegal's celebrations at the end were epic final, with thousands of supporters making the trip across to Cameroon for the final.