Amaechi Refutes Knowledge Of Waiver On Foreign Vessels By NIMASA
Joel Ajayi
The Minister of Transportation, Rt. Hon. Chibuike Rotimi Amaechi has refuted claims that he had knowledge of the waiver approved by the ministry for foreign vessel operators.
He made the rebuttal when he appeared before the Senate Joint Committee on Local Content, Downstream Petroleum, and Legislative Compliance on Thursday.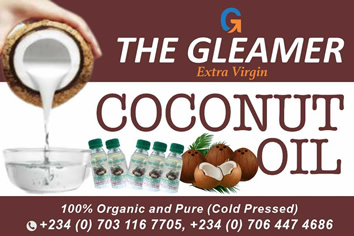 The committee is investigating the breach of Nigerian Laws by foreign vessels in coastal shipping of petroleum products in the downstream sector of the Nigerian Maritime Industry.
In his submission, the minister said that he was not aware of any waiver given to the vessels by the Director-General of Nigerian Maritime Administration and Safety Agency (NIMASA).
The minister said that "I have never interfered with the process of governance of any structure that I superintend over. So if NIMASA says I know what they are doing, I don't know.
"I just saw it when they wrote to me and said I should answer the Senate.
"I have not approved any. He (the Director-General) should run to me if he wants a waiver approved. This is nothing on my table from 2015 to today, I don't have any waiver on my table.
"First they claimed that none had been issued; I do not even know until recently that you have to issue a waiver.
"For you to know as a minister, the director-general is supposed to write to the minister to request for approval, and now no request for approval is on my table or that has been on my table since 2015 till today."
However, on whether there was such a request of waivers in the ministry before he became minister, Amaechi said that he had not checked that.
"I have not checked that, I have to confirm that by asking the Permanent Secretary to do a study to find out if there was any before we came.
"But from the day I assumed duty in 2016 till today, I have never sighted any request,  in 2010, 168 persons applied for waivers it wasn't before me; 2011, 208 applied not before me, 2012, 333 persons, 2013, 448, 2014, 377, 2015, 413 persons applied.
"I came in 2016, in that year, 374 persons applied but I didn't see their application," he said.
The minister pledged to work with the National Assembly Committee to ensure that Nigerians had the maximum benefits in such relationships.
"There is first the need to call NIMASA and see what is going on, what is the status of the vessels that are operating in Nigeria.
"The basic thing in Nigerian waterway is not even those foreigners. It is the level of insecurity and the fact that the National Assembly has refused to pass the law approving the setting up of coast guard which would have been the saving grace of all these.
"It is the coast guard that would have found who is operating and who is not," he said.
Earlier, Chairman Senate Committee on Local Content Sen.Teslim Folarin recalled that in Dec. 2019, the Senate debated a motion.
"The motion was titled "Urgent need to investigate the breach of Nigerian laws by foreign vessels and coastal shipping of petroleum products in the downstream sector of the Nigerian Maritime industry which was sponsored by Sen. Olamilekan Mustapha.
He said that the committee was mandated to carry out an investigation with a view to unraveling the influx of foreign vessels in the coastal region and the level of patronage of Nigerian Shipping Companies.
Folarin said that another mandate of the committee was to Investigate the flagrant abuse of the  Nigerian Oil and Gas Industry Content Development Act 2010 and Cabotage Act 2003 respectively by the operators and stakeholders in the maritime industry ship to ship transfer of coastal foreign vessels.
"Investigate foreign freight associated with downstream activities repatriated overseas by NNPC to the detriment of the local economy or patronage."
Avoid Induced Rejection, Unauthorized Journeys, DG Admonishes Corps Members
Joel Ajayi
As 2021 Batch 'B' Stream Two Corps Members will be leaving the 3-week orientation camp on Tuesday the Corps Members have been advised to avoid induced rejection, rather accept their posting in good faith and settle down to contribute their quota to the development of their host communities.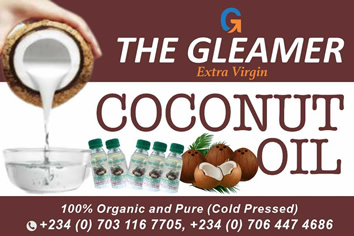 NYSC Director-General, Brigadier General Shuaibu lbrahim stated this on Monday while de-briefing the 2021 Batch 'B' Stream Two Corps Members and Camp Officials through a nationwide virtual address.
He said any Corps Member caught inducing posting or redeployment would be sanctioned in line with NYSC bye-laws.
He also disclosed that there is nothing like two weeks break after leaving the Orientation Camp, but added that if there is a compelling need for any Corps Member to travel, the concerned must obtain permission from the NYSC through the established channel.
Ibrahim said no Corps employer is authorized to grant permission to any Corps Member to travel.
"Once you get to your place of primary assignment tomorrow, don't put pressure on your employers for rejection.
"Don't lobby anyone that you want to change your posting or relocation. If they write to us that you induced or forced them to reject you, you will be punished."
As patriotic Corps Members, it is expected that you accept posting to anywhere you have been posted to and add value to the community", the DG added.
He urged them to be patriotic in the service to their fatherland and ensure they equally add value to themselves, NYSC Scheme and the society at large.
The Director-General admonished them to use the opportunity of NYSC platform to excel in life.
"You have gone through the rudiments of the Orientation Course, please take advantage of it and see what you can do for your fatherland.
"Let the spirit of the Orientation Exercise live in you forever as Nigerians. National integration should be your watchword. We should be united as a country", the DG added.
General lbrahim warned against the negative use of the social media, urging them to verify every information before it is shared online.
"Don't use fake news to promote disunity, shun cybercrimes and all forms of criminality. In whatever action that you are going to take, please look back at where you are coming from and avoid any action that will haunt you tomorrow.
"Shun drugs, be good citizens and good ambassadors of your, institutions, families and the NYSC Scheme", he said.
The Director-General implored the Corps Members to continue with the Post-Camp training in Skills Acquisition and Entrepreneurship Developnent Programme.
He revealed that the Scheme had partnered some financial institutions like the Central Bank of Nigeria, Access Bank, Bank of Industry, Unity Bank, NYSC Foundation, Leventis Foundation, among others, that are ready to support Corps Members with loans and trainings.
The Director-General stated that efforts are in top gear towards the establishment of National Youth Service Corps Trust Fund, which would make start-up capitals available to interested Corps Members to start-up their businesses as they exit Service.
Ibrahim also enjoined the Corps Members to be security conscious at all times and avoid any action that may endanger their safety.
He warned them against boarding vehicles from unauthorized motorparks, enjoining them to use approved motorparks.
"You must be security conscious and don't endanger your safety. Under no condition should you travel at night, or board vehicle along the road. Your welfare is very paramount to NYSC
If you are going to travel, you must be permitted. Write through employer to your Local Government Inspector and it will get to the State Coordinator for approval. If you are going to travel, ensure that you are permitted", the DG said.
He said the Scheme is making efforts to get rebate on flight charges for Corps Members that may want to travel by flight.
Ibrahim informed the Corps Members that efforts are on-going as directed by President Muhammadu Buhari to enlist Corps Members in the National Health Insurance Scheme for effective Medicare during the service year.
He advised the Corps Members to get COVID-19 vaccine in order to protect themselves and also protect others from the deadly virus.
In his vote of thanks on behalf of his colleagues nationwide, the Imo State Corps Camp Director, Otobo Joshua Osa IM/21B/1740 lauded the Director-General for his doggedness and passion for the welfare and security of Corps Members.
"We remain eternally grateful and we assure you of our commitment to the ideals of the NYSC, having imbibed all the lessons taught us in the course of the Orientation Programme", he concluded.