Be Courageous, To Go To Court If …….. Journalist Tells Sports Minister
A Journalist known as Sylvanus Ofekun a.k.a Sly have called on the Minister of youth and Sports, Mr. Sunday Dare to toll the part of justice and approach court if he has case against him
In a statement signed on Monday in Abuja said: " I have within the past week read several online news blog sites of a petition written against me to the Inspector General of Police, Mohammed Adamu by Nigeria's Minister of Sports,Mr.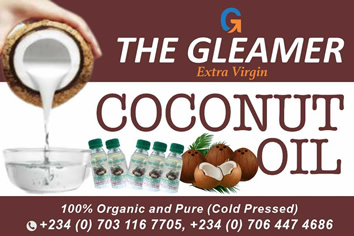 Sunday Dare.
I had taken it to be one of those fake news but with a confirmation from a post by an aide of the minister,John Joshua over the weekend on Facebook, it has become necessary to advise the minister to respect his office as a minister of the Federal Republic of Nigeria.Inasmuch as I love his first approach to investigate the source of the news linking him to have benefited from the Lekki Tollgate, I would advise to allow the police do their job.
From his statement yesterday, am concerned that Mr.Dare has become the accuser, the judge and the executor of the petition he brought before the number one police officer.
The office of a minister is honorable and it is expected to be treated as such; If Mr.Dare is convinced about his allegations, he ought to have approached a court of competent jurisdiction for justices rather than playing to gallery by intimidating a soft target.
While I wait for the police under the able leadership of IGP M.A Adamu to carry out a detailed investigation about the allegations of Mr.Dare,I employ him to always show respect toward his office as a honorable minister of the federal republic of Nigeria.
Guber 2023: APC Youths Summon Akan Udofia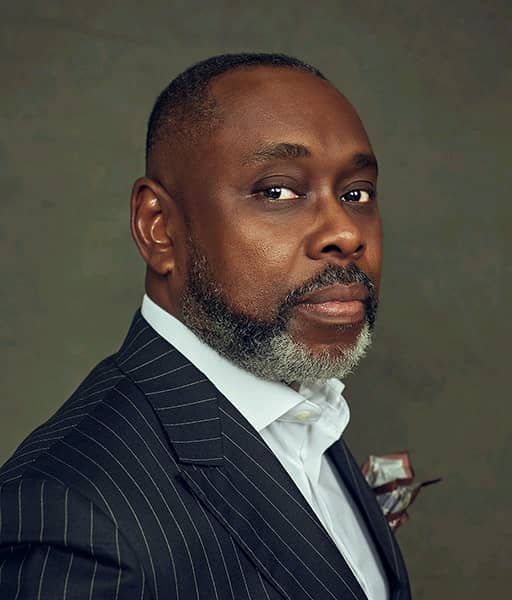 …Warn Habitual Candidates To Stay Off
Editor
A Coalition of All Progressives Congress Youth in Akwa Ibom State has called on billionaire oil magnate, Mr. Akanimo Udofia, to consider contesting for governorship of the State come 2023 on the platform of All Progressives Congress, APC.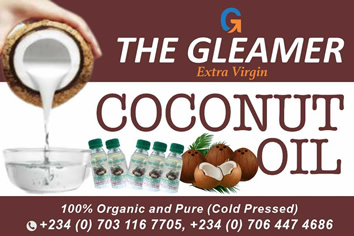 Mr. Udofia is the CEO/Managing Director, Desicon Engineering Limited, an engineering, procurement and construction services company, one of the major service providers in Nigeria's oil and gas industry. He was rumoured recently to have joined partisan politics on the platform of APC.
The APC youth coalition, which is an amalgamation of major political youth groups in the main opposition party in the State, made this call last Sunday, during its inaugural meeting at Akwa Ibom Renaissance Secretariat, Ewet Housing Estate, Uyo.
In his welcome remarks, Mr. Anthony Bassey, the leader of Akwa Ibom Renaissance, urged youths to close ranks and objectively weighed antecedents of every intending governorship aspirant against the collective dreams of Akwa Ibom people.
He said the era of use and dump politics is over as youths are determined to assert themselves and get involved in every aspect of state development from electioneering to governance, adding that the decision to call on Mr. Akanimo Udofia to contest the 2023 governorship election in the State was reflective of current expectations of Akwa Ibom youths.
Governor Udom Emmanuel (l) with Mr. Akanimo Udofia (m) and Senator Godswill Akpabio (r) during an award presentation ceremony in 2018.
A communique from the group, made available to The Guide Newspapers further strengthened this position, which was reached after a reassessment of the chances of the party and the desires of the younger generation to raise the ante of governance in the State and Nigeria as a whole come 2023 and beyond.
Giving reasons for its choice of Udofia, the group stated that "the State at this time is in dire need of a governor whom the people can look up from his past and current development drive and economic pursuits and connections within and around the Nation and the world and can easily attract industries, capital investment and strong capacity and ability to harness his personal resources and wealth of business acumen to the wealth and resources of the State for the general good of all irrespective of party lines, religious affinity, social status and inclinations; a detribalized Akwa Ibomite, a national and internationally known and recognized figure who could break even at any stage in the world for the good of the State."
It continued that "after a thorough, painstaking soul search, we have come to the inescapable conclusion and we vouch for MR. AKANIMO UDOFIA as such a person that possesses all the earlier listed qualities, credibility and charisma that will give us victory with ease and will not be a disappointment to our great party and state come 2023.
"His aspiration will boost our chances and help to add quality and value to our primaries and general Elections come 2023. We hereby extend the call to our illustrious and distinguished son to contest the 2023 general election as Governor of Akwa Ibom state."
Mr. Anthony Bassey, addressing representatives of APC youth groups in the State during the meeting at Akwa Ibom Renaissance Secretariat, Uyo, last Sunday.
The youth coalition acknowledged President Mohammed Buhari's efforts to enhance APC's political capital in the State through various appointments of party chieftains in his government, which sadly failed to bring about notable political gain to the party hence it admonished [federal political appointees] to harmoniously work together to foster the positive nest of political gains in Akwa Ibom State.
Furthermore, the group warned habitual governorship candidates in the party to take a break and embrace change, noting that from past contests they have tested their popularity and known their strength "we also have come to know in real political participation paradigm their strengths and weaknesses hence we appreciate all they have built for the party and their followers' strength at each congresses and general elections notwithstanding.
"It is our earnest position that owing to their antecedents and precedents in past elections we note that if they continue to work together and see more of the party good and push forward an acceptable more credible, younger, youth friendly candidate and push same for presentation to the Akwa Ibom people, it will be very easy for our great party to take over government". The group posited.