BELIEVERS' PREPARATION FOR THE SECOND COMING OF JESUS CHRIST (Part 2) – Pst. (Dr.) L.O OLADELE (TACN, Abuja FCT Area Superintendent).
BELIEVERS' PREPARATION FOR THE SECOND COMING OF JESUS CHRIST (Part 2) – Pst. (Dr.) L.O OLADELE (TACN, Abuja FCT Area Superintendent).
Text: Revelation 22:12-15: "And, behold, I come quickly; and my reward is with me, to give every man according as his work shall be.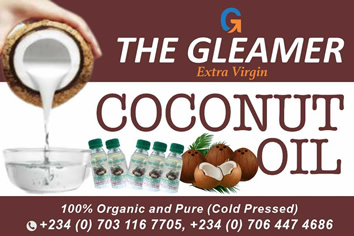 I am Alpha and Omega, the beginning and the end, the first and the last. Blessed are they that do his commandments, that they may have right to the tree of life, and may enter in through the gates into the city. For without are dogs, and sorcerers, and whoremongers, and murderers, and idolaters, and whosoever loveth and maketh a lie they have their own portion in the lake of the fire".
INTRODUCTION
From our first message, I want to believe that you have become a believer in Christ, by taking the salvation steps and making a decision for Christ. It doesn't matter who you are, how many years you have been in the Church, or whether you have accepted Him before, if you know that you have missed that salvation, you can still come back to Jesus. He is merciful, He is gracious, once you are still living, He says that, whosoever comes to Him, He will not cast away, He is ready to receive you.
Your preparation for eternity is very important, don't base your salvation on the temporary remedies that human beings can offer you. Yes! Human beings, governments, the scientists can offer you palliatives, instructions and directives, but the directive of God is more sacrosanct. It's more important because it has to do with where you are going to spend your eternity.
No matter the number of years spent in this world, remember, the  eternity is without counting, it's forever, it's infinitum, you must not miss it and that is why this message is very important at this time.
In the last episode of this message, we talked about prophecies of Christ's second coming and we said that, if all other prophecies about Jesus Christ could be fulfilled, that of His second coming must also be fulfilled. Also, we talked about the purposes of Christ's coming, that He is coming principally to judge the world, to receive saints unto Himself, to give reward, to reign and to give judgement to those that refuse to accept Him. We, equally discussed the necessity of receiving Him to your life which was the closing application.
Today, we are treating the manner of Jesus Christ's second coming; the signs of His second coming; the preparation of Believers for His second coming as our application and conclusion.
Brethren, be ready to read and listen to this message with hearts of penitence, meditation, hearts of repentance, hearts to receive, hearts to make amendments, hearts to come out among those who can't reign with Him, among the sorcerers, among the liars, whoremongers, dogs, etc. Be ready and get prepared for Christ's Second coming.
THE MANNER OF JESUS CHRIST'S SECOND COMING 
(1) The time of Christ's Second coming is a time only known to the Father in Heaven. God, the Father, is the only one that knows the time (Matthew 24: 36). Jesus Christ said, it's only my father in heaven that knows the time.
So, don't be deceived, people may be saying He'll come at a particular time, some have said it in the past, many will say it's in this place or that place, it's all fallacies, it's all apostasies and end time error. The time is known only to God the Father. Therefore, what concerns you and I is just to get ready at all times.
(2)The second coming of Jesus Christ will be in the cloud, in the firmament, with the voice of the archangel, with the trump of God and in the glory of the Father (Matthew 24:30; 1 Thessalonians 4:16-17; 1 Thessalonians 5:1-2; Jude 1:14). He will come from above, all eyes will see Him. Just be ready.
All those who nailed Him to the cross, and those that are still nailing Him to the cross by their sins will see Him face-to-face. He is coming back. What a day it will be!
(3) Jesus Christ shall come in His bodily manner and be visible, He is not going to come as a spirit or ghost that cannot be seen, He will come in the bodily appearance (Matthew 24:26-27). All eyes will see Him, what is your preparation for that day? How will that day meet you? Will it lead you to gnashing of teeth or lead you to joy?
(4) The manner of Christ's second coming shall be as a thief in the night, sudden, unexpected (Matthew 24:37-39) That is, there will be no fore announcement than all the signs that have been given. Therefore, What manner of person do we ought to be in the preparation for His second coming, so that He will not meet us unprepared?
(5) The second coming of Jesus Christ according to 2 Thessalonians 1:8, shall be in flaming fire and with vengeance, to give vengeance to unbelievers and give reward to those who accept Him.
THE SIGNS OF HIS COMING
We have many signs of His Second coming, which we can find in 2 Timothy 3:1-9; Matthew 24. The signs are visible, the signs are already manifesting and even almost complete, all current happenings in the world are signals to Christ's second coming.
1. There shall be wars and rumours of war. Throughout the world now, there is no rest, it's either physical artillery war, war within nations, wars here and there, people are killing each other in the name of religions, economic wars, we can see it now, many people are displaced, driven away from their father's land, because of war. What are we waiting for? The signs are almost fulfilled, Jesus Christ's second coming is at hand. Are you ready? Am I ready?
2. There will be pestilence and diseases all over. Some time ago, we had HIV, they said it was the worst, later we had many other diseases, and now, it's Coronavirus or COVID-19. Who knows what will come tomorrow? These are the signs of end time, these are the signs of Christ's second coming.
Children of God, what you are seeing now, Jesus said, "it's the beginning of The End", there is no more peace in the World and don't even expect anyone in the future because, the prince of this world (Satan) knows that his time is limited and he's doing everything to bring the world to his own kingdom of darkness but, Jesus is calling you that, "I came for you, I died for you, why should you go to hell fire? Prepare for me and I will receive you" that is the message.
WHAT PREPARATIONS ARE WE TO MAKE FOR JESUS CHRIST'S SECOND COMING?
a. We need to prepare for the second coming of Jesus Christ with vigour, with re-doubling of efforts, more than before, consider the type of faith you have, are you a pleasurable or baby Christian? Let your faith be strong now for His second coming.
b. By living a life of Holiness in all manners of conversation (2 Peter 3:11; 1 Peter 1: 15-17). Apostle Peter said, "the whole world will melt and everything therein when the day of the Lord will come. What manner of person are we suppose to be? Imbibe righteousness and holiness as a Christian; leave that sin in your life now, leave that life of immorality that you are living, it can stop one from being rapturable. Drop them now.
c. By imbibing and living a life of full Christian virtues (Galatians 5:22-23;1John 2:3-6). Inculcate Christian virtues now. Let people know that you are a Christian, by manifesting fruits and attitudes of a regenerated Christian. Stop hiding your Christian identity. Let your life be salt and light to the world. (Matt. 5:13-14).
d. Growing in Grace, by spending quality time on the word of God, in prayers and fellowship. Believers are not attending Bible teaching again, neither are they attending tarrying meeting for the Holy spirit again. Let us change after this lockdown, there is power in His presence to prepare us for His second coming.
e. Resist the devil and all its hosts, by putting on Christian armours (Ephesians 6: 11-18 ). By this, you'll be able to overcome its deceits and attacks.
f. Be grounded and be exemplary in carrying out all the doctrines of God by which we can be alive for Him. (1 Tim. 3: 14-17).
g. Be zealous of good works in love, in peaceful living and in faith (Romans 11:12).
h. Occupy for Christ in propagating the gospel. (Luke 19:13)
i. Jesus Christ's second coming needs our watchfulness, be prepared for His re-appearance. Acts 1:11 "Which also said, Ye men of Galilee, why stand ye gazing up into heaven? this same Jesus, which is taken up from you into heaven, shall so come in like manner as ye have seen him go into heaven."
If you do all these, when Christ will comes, you will reign with Him.
CONCLUSION
This world is full of woes and afflictions. We have a place we are going, a place of joy, a place of bliss, and a place of blessings, Oh! be ready, be prepared, dear believers.
Brethren, get prepared and wait, clean your robe, consider the type of faith you are carrying. Are you not cold, carnal, indifferent, heretic, negligent to the doctrines of God? What is your disposition to the disunity in the Church, and the laziness and stinginess to the work of God. Christians don't want to listening to sound messages anymore, all they want to hear is on materialism and breakthrough. Let us change.
This message is a message of mercy and repentance. It's a message asking you that when Jesus will come back, where will you be and what will be your reward?
What manner of Christian are you? Be prepared for His second coming, be close to Him, read His word, eat His word, and be converted with it, Jesus is coming back soon, the warning signals is here, consider your Christian life.
Mark 9:43 says; "And if thy hand offend thee, cut it off: it is better for thee to enter into life maimed, than having two hands to go into hell, into the fire that never shall be quenched:"
That is the message, repent today, examine yourself, amend your ways, brace up, have the assurance and joy of His second coming and you will reign with Him. Amen.
Believers' preparation for the Jesus Christ's second coming must be now!
Avoid Induced Rejection, Unauthorized Journeys, DG Admonishes Corps Members
Joel Ajayi
As 2021 Batch 'B' Stream Two Corps Members will be leaving the 3-week orientation camp on Tuesday the Corps Members have been advised to avoid induced rejection, rather accept their posting in good faith and settle down to contribute their quota to the development of their host communities.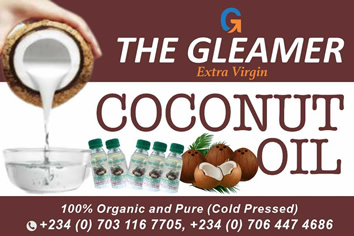 NYSC Director-General, Brigadier General Shuaibu lbrahim stated this on Monday while de-briefing the 2021 Batch 'B' Stream Two Corps Members and Camp Officials through a nationwide virtual address.
He said any Corps Member caught inducing posting or redeployment would be sanctioned in line with NYSC bye-laws.
He also disclosed that there is nothing like two weeks break after leaving the Orientation Camp, but added that if there is a compelling need for any Corps Member to travel, the concerned must obtain permission from the NYSC through the established channel.
Ibrahim said no Corps employer is authorized to grant permission to any Corps Member to travel.
"Once you get to your place of primary assignment tomorrow, don't put pressure on your employers for rejection.
"Don't lobby anyone that you want to change your posting or relocation. If they write to us that you induced or forced them to reject you, you will be punished."
As patriotic Corps Members, it is expected that you accept posting to anywhere you have been posted to and add value to the community", the DG added.
He urged them to be patriotic in the service to their fatherland and ensure they equally add value to themselves, NYSC Scheme and the society at large.
The Director-General admonished them to use the opportunity of NYSC platform to excel in life.
"You have gone through the rudiments of the Orientation Course, please take advantage of it and see what you can do for your fatherland.
"Let the spirit of the Orientation Exercise live in you forever as Nigerians. National integration should be your watchword. We should be united as a country", the DG added.
General lbrahim warned against the negative use of the social media, urging them to verify every information before it is shared online.
"Don't use fake news to promote disunity, shun cybercrimes and all forms of criminality. In whatever action that you are going to take, please look back at where you are coming from and avoid any action that will haunt you tomorrow.
"Shun drugs, be good citizens and good ambassadors of your, institutions, families and the NYSC Scheme", he said.
The Director-General implored the Corps Members to continue with the Post-Camp training in Skills Acquisition and Entrepreneurship Developnent Programme.
He revealed that the Scheme had partnered some financial institutions like the Central Bank of Nigeria, Access Bank, Bank of Industry, Unity Bank, NYSC Foundation, Leventis Foundation, among others, that are ready to support Corps Members with loans and trainings.
The Director-General stated that efforts are in top gear towards the establishment of National Youth Service Corps Trust Fund, which would make start-up capitals available to interested Corps Members to start-up their businesses as they exit Service.
Ibrahim also enjoined the Corps Members to be security conscious at all times and avoid any action that may endanger their safety.
He warned them against boarding vehicles from unauthorized motorparks, enjoining them to use approved motorparks.
"You must be security conscious and don't endanger your safety. Under no condition should you travel at night, or board vehicle along the road. Your welfare is very paramount to NYSC
If you are going to travel, you must be permitted. Write through employer to your Local Government Inspector and it will get to the State Coordinator for approval. If you are going to travel, ensure that you are permitted", the DG said.
He said the Scheme is making efforts to get rebate on flight charges for Corps Members that may want to travel by flight.
Ibrahim informed the Corps Members that efforts are on-going as directed by President Muhammadu Buhari to enlist Corps Members in the National Health Insurance Scheme for effective Medicare during the service year.
He advised the Corps Members to get COVID-19 vaccine in order to protect themselves and also protect others from the deadly virus.
In his vote of thanks on behalf of his colleagues nationwide, the Imo State Corps Camp Director, Otobo Joshua Osa IM/21B/1740 lauded the Director-General for his doggedness and passion for the welfare and security of Corps Members.
"We remain eternally grateful and we assure you of our commitment to the ideals of the NYSC, having imbibed all the lessons taught us in the course of the Orientation Programme", he concluded.