Residents Of 18 LGAs In Anambra State Benefit Relief Materials From Chief Agbasimelo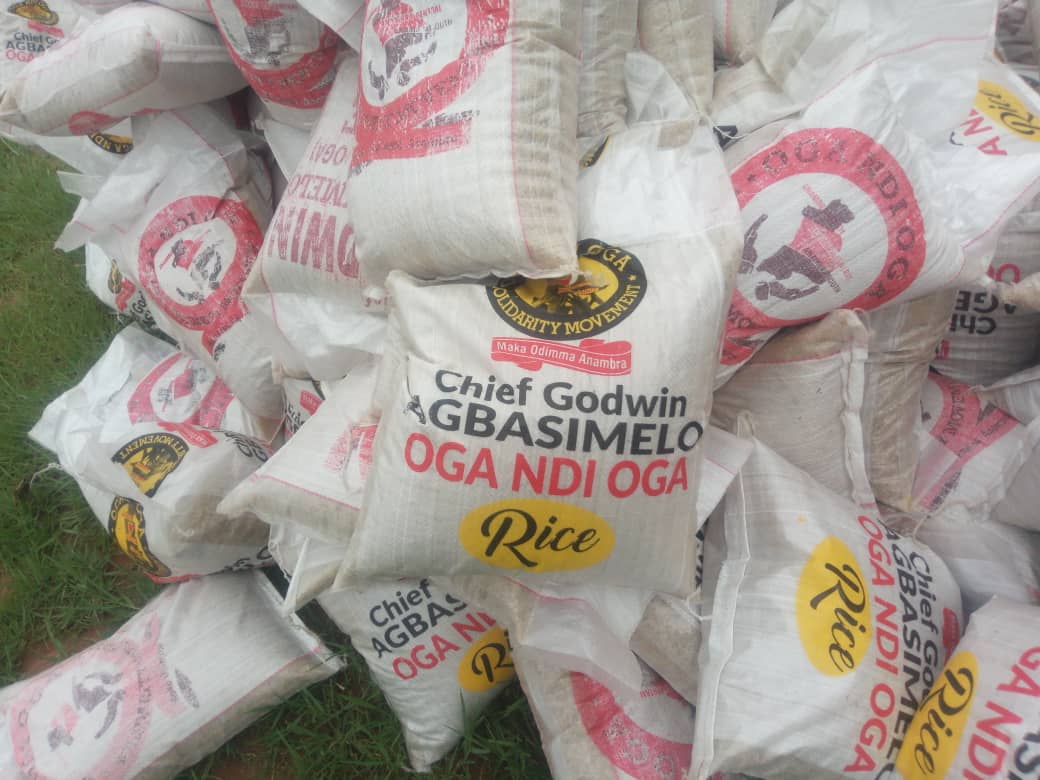 Joel Ajayi
The  quest of Chief Eloka Godwin Agbasimelo, the founder of the Oga ndi Oga Foundation to reduce the burden of people of Anambra state has continue to wax stronger day by day, as  Residents of 18 Local Government Areas out of 21 recieved the food items to cushion effect of COVID-19 in the state.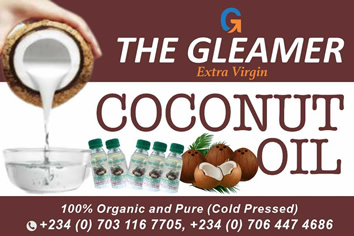 While many Nigerians in other states were seen scrampling to adjust in an attempt to reduce unprecedented impact of Pandemic Covid-19,  Anambra indegenes, home and abroad, were seen smiling courtesy of the kind hearted Chief Agbasimelo.
The gesture which was put in place by him in the 18 LGAs, owing to the relief materials distributed, were packages of  70,000 Ten kilogram bags of rice, among other food items.
.
The representatives of the different local government came to receive their own in the Chairman's home town Ezinifite in Nnewi South LGA, Anambra state.
Distributing the food items, the Coordinator of Oga ndi Oga foundation, Chief Engr Echezona Uzoka was on ground to distribute the items in line with what the Chairman of Oga ndi Oga Foundation and Goddosky International FC Chief Eloka Godwin Agbasimelo has been doing to touch the lives of the people living in Anambra state and outside the state.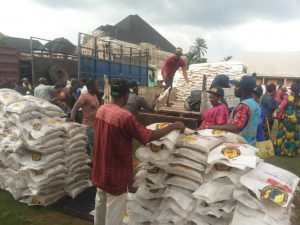 According to the coordinator,  the Chairman will continue to help people as it is a commitment he has decided to see to the end.
It's on record that Chief  Agbasimelo, a philanthropist, has been using his resources to help the needy.
Just few days ago, Anambrans in their numbers  in Lagos recieved the  support of the benevolent Chief, with different food items to help people who cannot go out to source for their daily meals, as the lockdown is taking a toll on millions of people in the country.
It doesn't end there,  recently, Chief Agbasimelo gave out hundreds of ladies motorcycles to individual women of different local government to enable the traders who find it difficult getting to the place of their trade in neighbouring towns  in Anambra state.
DSS Fails To Produce Nnamdi Kanu In Court, Judge Adjourns Trial Till October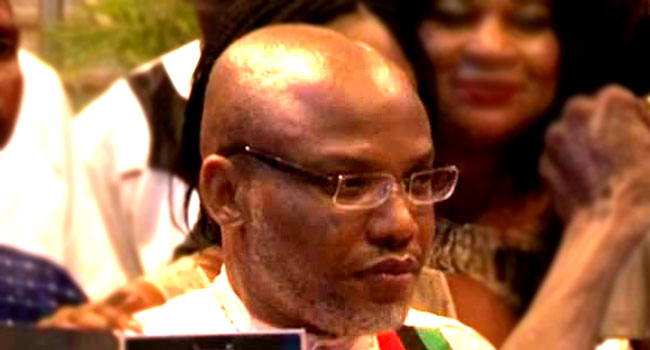 Leader of the Indigenous People of Biafra, Nnamdi Kanu will remain in the custody of the Department of State Services despite a request to transfer him to Kuje correctional centre.
Justice Binta Nyako of the Federal High Court gave the order on Monday during the resumption of Kanu's trial in Abuja.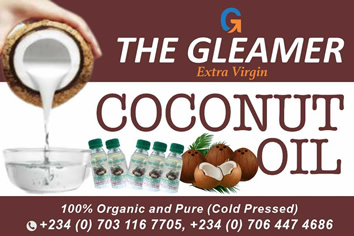 In an application to the judge, Mr Kanu had argued that he cannot get a fair trial if he remains in the custody of the DSS.
He also sought for an order to grant him access to his medical doctor for the purpose of carrying out a comprehensive independent medical examination on him.
In her verdict, Justice Nyako ordered that the DSS should allow access to Mr Kanu, although it won't be a free-for-all.
With Mr Kanu absent in court, the judge adjourned the trial to October 21.
The DSS said Mr Kanu's absence in court was due to logistics reasons