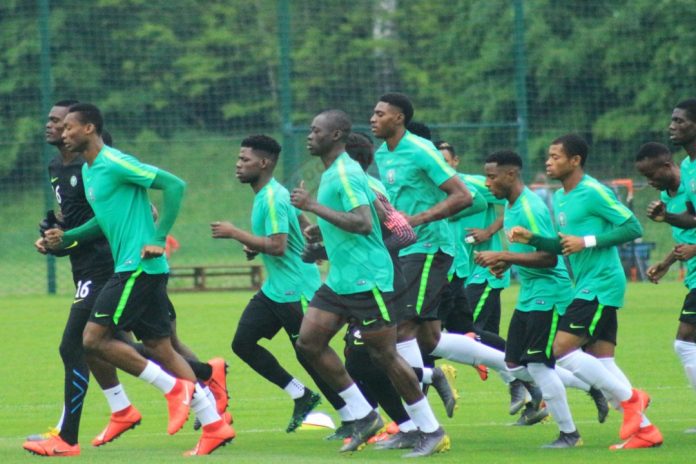 It seems all is not well with Nigerian football, just two days after Golden Eaglets were booted out of the world cup in Brazil, the U-23 National team of Nigeria is threaten strikes and have concluded plans not to honor their Saturday's group B opener against Ivory Coast in Egypt,
The tournament slated for the 8th of November 2019 will determine which three African teams will compete at the 2020 Summer Olympics men's football tournament in Japan.
Olympic Eagles may give away their three points in the first match against Ivory Coast on Saturday if steps are not urgently taken by the administrators.
The Gleamer News gathered that the doesn't even know what their bonus look like, as no hope is sight toward the payment of backlogs of salaries and allowances
A dependable source from their camp in Egypt revealed to The Gleamer News that they have not been paid their match bonus in their matches against Libya and Sudan during the qualifiers for the U23 African Nations Cup.
According to the source, coaches, as well as the players, have not received a dime since the beginning of their camping in Abuja a few weeks ago.
The Gleamer News also scooped that Nigeria Golden Eaglets were equally owed six months' salary.
The 2019 Africa U-23 Cup of Nations will be the third edition of the Africa U-23 Cup of Nations, the quadrennial international age-restricted football championship organized by the Confederation of African Football (CAF) for the men's under-23 national teams of Africa.