Fidelity Bank Boosts Basketball Teams with N15 Million

Nigeria's National Basketball Teams D' Tigers and D' Tigress quest for Olympics medal has been given further boost by another corporate organization Fidelity Bank.
The bank has extended support to the male and female National Basketball teams by doling out USD30,000 (about N15 million).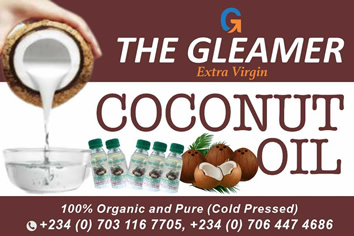 Following a pitch by the Minister of Youth and sports Development Mr. Sunday Dare, Access Bank, Zenith Bank and Guarantee Trust Bank had collectively given USD200,000 to the team last week.
The Banks gesture followed appeal by the Minister for corporates Bodies to adopt athletes and teams, even as the male team, D'Tigers climbed to world's number four position following their impressive win over top ranked United States.
The USD30,000 is to be jointly shared by D'Tigers and the female team, D'Tigress.
The Minister said the gesture will spur the teams to perform well in Tokyo.
The Minister had also intervened to secure the release of the team's kits at the Port.
It's Time Parents Help Nurture Their Children's Sports Talent-Adukwu
Joel Ajayi
Parents, guardians has been advised to do everything within their reach to ensure they discover, nurture, develop and encourage their talent of their children in sports
A mother, Mrs Roseline Adukwu whose son play for Afristar Basketball Academy stated this during one of the party organized for the children and their parent recently in Abuja gave the advice adding that sports have much educational opportunity to get scholarship for their children.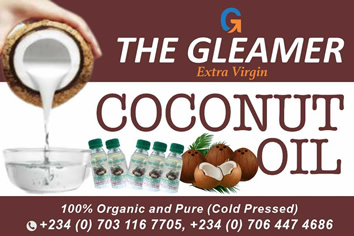 While speaking,  Mrs Adukwu said: "I heard about the academy Aristars through a friend of mine and I want to inculcate sports into my child because I know through sports there are many educational opportunity for sports people to get scholarship and also to be fit. 
"So, I decided to bring my kids here to learn basketball since they have the height and I am using these medium to encouraged other parents to do the same thing, please don't hide their talents.
"Once you discover the potential in your kids it could basketball or any other sports just encouraged them to do it and instead of me to leave them at home I decided to bring them to a coach that has helped nurture the talent.
"And since we have been coming, I can see improvement in them their skills improved, they can shoot the ball, they can do different thing with the ball and I believe as time goes on, they can be better, before we came here they don't have any knowledge of the game but the coach said they have the potential and he started teaching them the basic of the game and now they are getting better I can see a great improvement in them I am greatly satisfy with my kids." She said.
Speaking also, the President of Afristar Basketball Academy Geoffrey Bottson
Said the essence of establishing the academy is to nurture the future stars.
According to him, we asked our academy parents to come for party and they all came out to support their kids on the court
"Academy Afristars basketball is open for kids from 3-18 years and the parents came out watching their kids playing basketball since morning so we just want them to be aware of what their kids come and do every weekend the objective of the one day basketball party has been achieved the parents that came out, some of them never wanted to participate but they ended up playing basketball and doing exercises with their kids some saw their kids doing 20 sit-up they came and did less and yet they were happy doing the exercises and the have to confess that most times the kids come back from training, they come home eat bath and rest they saw how their children are always timely and in basketball you have to be decisive and precise and all these basketball add to your life.
"We are happy that our aim of bringing parents and kids together has been achieved and urged parents to keep encouraging their children we have 22 children and 6 parents coming for the basketball party on our side we want to always call out parents and kids to come and play basketball so, it is going to be a regular program and we want to take advantage of every public holiday to play basketball these is basically grassroots and we are only preaching how to catch them young with the fact that the kids are coming around and our focus is to give the kids sound fundamental and with that you can build your game to any level we have those who are 12-15 who are already in secondary school and early university we are training them to have sound skills we have a couple of them who will be on scholarship to study in the university and some of them who are still hoping to get these is a sharpening ground for aspiring basketball players
As for Emmanuel Omoke a co-organizer of Basketball party, he said: "we want to make the children grow with the game passionately to also combine sports with their academy and also to prepare them for the challenges ahead, we just use basketball party as an avenue to tell parents that they can encourage their Kids to do sports why growing up and that parents also need to make time out for their kids out of their busy scheduled as well and I must confess to you that, I feel excited playing with the kids its really fun for me and everyone around."
One of the Kids, Madu Chidera expressed: "as for me basketball is a passion, there is these drive from the sport for me and when you play the game you just feel the game and I love it more than football and I have been playing since I got admitted into secondary school and coming to the academy, I have added a lot to my game.
I am getting better on the court, as I dedicated more time to the game, I am faster quicker and I'm learning better at the academy and I want to encourage my friend to find sports that will be good for them."