Management of Galaxy Transportation debunks EFCC allegations of fraud against Dalori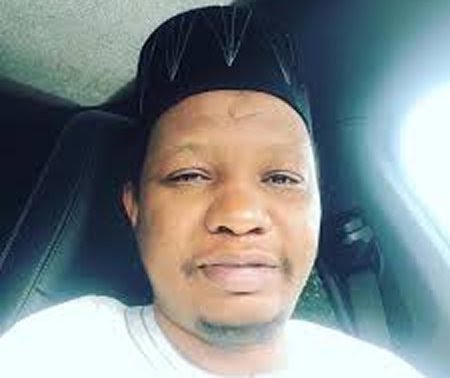 Management of Galaxy Transportation debunks EFCC allegations of fraud against Dalori
By Funmi Lawrence
The Management of Galaxy Transportation and Construction Services Limited has debunked the allegations of fraud against its Managing Director, Mr Babagana Dalori by the Economic and Financial Crimes Commission (EFCC).
The management said this in a statement signed by Mr Cletus Enejo, on behalf of the management and made available to newsmen in Abuja on Tuesday.
Enejo said it was untrue that its MD's detention was based on fraud and/or running of phantom schemes.
According to him, what is at stake is that our company could not meet its obligations to its clients within the time expected of it for reasons beyond.
"As such, some investors who were not satisfied with our explanation and efforts currently put at recovering the loss, petitioned the EFCC even though the matter was civil and not criminal.
"As an obedient citizen of the country, the MD turned in and gave himself to the Commission's interrogations.
" Prior to this, the company has been consistently providing the Commission and other relevant regulatory bodies with weekly reports detailing them of its income and spending.
" It is therefore obvious that our failure to meet our obligations has nothing to do with either misappropriation of funds, fraud or even bankruptcy."
Enejo added that the company had not declared that it was not in position to settle its obligations to its clients.
He, therefore, said that the arrest of Dalori only tarnishes his hard-earned reputation and the company unnecessarily despite the fact that the case was civil.
" Needless to add, his continuous detention is hugely slowing the company's efforts to recover from its losses and begin to settle its clients.
"The company has provided over 250 Nigerians with employment who are currently in its payroll, besides other indirect opportunities and the arrest of our MD is also endangering the livelihood of these Nigerians."
Enejo added that right now, the company's consultants and other financial firms have been engaged to determine the fastest way to pay the clients based on the incomes generated.
He said the company hope to develop a payment schedule based on their recommendations and begin payment disbursements in the next few days.
He said the management had also been meeting some of the investors at various levels since these incidents occurred so as to discuss how best they could be settled.
It would be recalled that Dalori was arrested by EFCC following a petition by some of its clients who are disgruntled by the inability of the company to settle their payment as a result of several factors.
Dalori was arrested for allegedly collecting N7 billion from 20,700 potential investors.
Dalori, 35 and a 2010 graduate of Electrical/Electronics, University of Maiduguri is the Managing Director, Galaxy Transportation and Construction Services Limited.
The transport company has been in business in over five states in the country with its headquarters in Abuja for the last nine years since 2010.
FG woos foreign mining investors with lower production cost
Joel Ajayi
Cutting red tapes which slow business transactions and improving the security of mining operations are among fresh commitments unfolded by Nigeria's Minister of Solid Minerals Development, Dr. Oladele Alake at the Mines & Money Conference which opened in London, United Kingdom on Tuesday.
Addressing global stakeholders in the mining industry, Alake, in the 15-minute speech pitched for more investment in Nigeria listing unique advantages such as lower production cost due to surface mining and billions of dollar untapped minerals.
He quoted recent reports by audit firm KPMG which reported that mining's contribution to Nigeria's GDP rose from 0.3 percent to 0.85 percent last year, indicating 0.63 percent year on year growth.
His words: "The country's geological bounty encompasses over 44 distinct mineral types, found in exploitable quantities across more than 500 locations. Recently, recognizing the evolving global landscape and in response to emerging trends, Lithium has been included as a crucial strategic mineral of global consequence."
Dr. Alake said the administration of President Bola Tinubu has embarked on reforms to boost investment by streamlining procedures and reducing hurdles to attract foreign investors.
Showcasing recent progress in creating conditions for solid minerals development, Dr. Alake highlighted fresh data revealed by the Airborne Geophysical Survey, memorandum of understanding with German firm Geoscan to gather more data on solid minerals across the country and access to finance through a new funding facility launched by the Africa Finance Corporation and the Solid Minerals Development Fund.
The minister reminded the global mining community of the Federal Government 's policies on how mining operations must benefit the communities and lead to processing instead of wholesale export of raw minerals.
" Nigeria is currently emphasizing Solid Minerals Beneficiation and Value-Addition as a panacea for quick and sustainable growth of the Mining Industry…By adding value to our raw materials, we not only create higher value products but also generate employment opportunities for our teeming youth and increase the sector's overall profitability and contribution to the nation's GDP", he said
Dr. Alake urged investors to support socio-economic development of the communities where they mine to make mining mutually beneficial.
Citing the recent launch of the revised guidelines for Community Development Agreement which provides for social amenities, educational support, health and safety environmental facilities.