Minister Canvases Inclusive Approach to Youth Issue.
Joel Ajayi
The Minister of Youth and Sports Development, Mr. Sunday Dare, has advocated a more inclusive approach for profiling youth for development and empowerment interventions to capture those in the informal sector even as he identified funding as a major challenge to be addressed.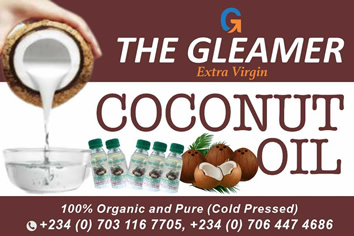 The Minister, who was speaking, when he gave the audience to Junior Achievement Nigeria (JA), a non-governmental organization, in office in Abuja, further noted that the era when Youth Development was just a footnote is over.
He said "We need to be more inclusive to include those without tertiary education in the profiling of the Nigerian youth. The informal sector plays a major role in the economy. I think when empowering the youth we should look not just at the elite population, when we are all-encompassing we will make progress."
Reacting to Junior Achievement's presentation on how to empower the next one million youth over the course of the next five years, Mr. Dare noted that "the challenge of youth development has been funding and how to scale up. You need to work with us as a Ministry to also achieve our target of (training and empowering) one million youth.
"As I listened to both of you speak, I was just wondering if someone somewhere compared notes because as I reel out plans, you will find that there are just several plug-ins. To a very large extent, they are similar. What we are doing differently this time is that we are putting youth and sports development on equal care.
The Minister assured the organization that their priorities are also the Ministry's priorities noting that "What we want to do is to scale up the empowerment of our youth, also to deepen the skills that we offer them and above all, to create opportunities for them. It is about opportunities. What you do is also creating a platform for opportunities."
He informed the gathering of the Ministry's vision to empower 500,000 youth in the next two years in partnership with groups like JAI to scale the numbers up, among other programs of the Ministry.
Speaking earlier, the Director Junior Achievement Olaniyi Yusuf, while giving a background on the organisation, said JA has three major areas of focus which includes Financial Literacy; which teaches young people how to spend and invest wisely, Work Readiness; working with students and prepare them for work, Entrepreneurship; working with students and those out of school to make them successful entrepreneurs, with a fourth pillar, Digital Literacy, in recognition of the fact that the world is a global village.
The Executive Director of the Junior Achievement Nigeria, Simisola Nwogugu thanked the Minister for receiving the group and highlighted some of the organization's achievements. She said, "In our first 20 years in the country, we focused on making an impact on the students that were under our care, we believe that by the end of this year we would have reached 1 million students.  We are now at 980,000; we have a few programs to help us reach 1 million by the end of the year. At our 20th anniversary, we decided to look for a way to reach another 1 million without waiting for another year and that is why we are here"
Re:NYSC Shuns Applications By Southern Medical Corps Members Who "Desperately" Want To Redeploy From North Due To Insecurity
The attention of NYSC Management has been drawn to a story with the above caption, making the rounds on social media. The write-up is a misrepresentation of facts.
In a statement issued by the NYSC's Deputy Director of Press and Public Relations Emeka Mgbemena on Sunday in Abuja said the report is misrepresentation of facts.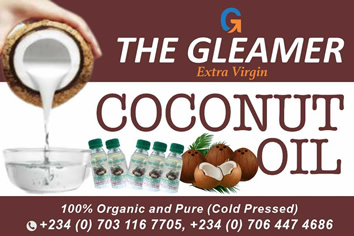 According to the statement, in accordance with the Relocation Policy of the Scheme, the exercise is carried out based on two grounds, namely; Marital and Health grounds.
Relocation on the ground of marriage is applicable only to female Corps Members. On the ground of health, the Corps Member's medical history must be presented, with a written application.
It is imperative to state that in NYSC, all lives matter, just like the Director-General has emphasised on so many fora. The safety and well-being of Corps Members and members of staff remains of paramount importance to the Corps.
However, Corps Members at all times must also be security conscious and never treat their safety with levity, by unduly putting themselves in harm's way through risky behaviours.
Rest assured, the Scheme in all matters on deployment of Corps Members, relies strictly on the advisories from the security agencies.
It is therefore advisable for clarifications to be sought from the Scheme on issues pertaining to its operations, to avoid the error of inaccurate reportage, or outright spread of falsehood and misinformation.