NRM Condemns The Spate Of Kidnapping Of School Children And Rising Insecurity In Nigeria
…Demands That Government Declares Insecurity As National Emergency
The National Rescue Movement (NRM), condemns in totality the continued abduction of Nigerian children by senseless armed bandits.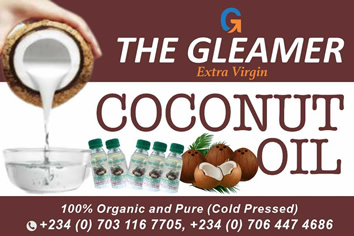 It is regrettable that in 10 days, about 400 innocent school children have been abducted by criminal elements in Kagara, Niger State as well as Jangebe in Zamfara State in the same inexplicable manner of the incidences of the 2014 Chibok schoolgirls in Borno State and the 2018 Dapchi school children in Yobe State.
In a statement issued by the movement's National Publicity Secretary Prince Chinedu Obi urges government to declare state of emergency in the country security.
According to the statement, The NRM demands the immediate and unconditional release of these young Nigerians as well as their teachers being held hostage by the bandits. The NRM also demands security agencies to promptly unravel and prosecute the perpetrators and sponsors of these dastardly acts. Abduction and killing of innocent citizens, particularly harmless and vulnerable children is not only mindless, ungodly, but criminal and must be stopped NOW! The effect of these senselessness in the psyche of the abducted students, the Nigerian child and their parents is unimaginable.
"The NRM is seriously worried with the growing insecurity in the nation, more so, the absence of a proactive and decisive leadership approach in dealing with the escalating trend in Nigeria. The NRM demands that the government declares insecurity as national emergency in the same way Covid-19 pandemic was declared a national emergency rather than merely reciting a template of condemnation of the acts.
"The basic obligation of the state to its citizens is the protection of lives and property. We therefore, urge the federal government to re-strategize NOW in order to ensure that sanity quickly returns to the nation. Shared productivity and shared prosperity which the NRM believes is due to Nigerians can only exist in a peaceful socio-economic environment."
Yoruba Self-Determination Rally Begins In Ibadan
The Yoruba self-determination rally organised by the Ilana Omo Oodua is underway in Ibadan, the Oyo State capital.
Hundreds of members of the group whose leader is an 86-year-old Emeritus Professor of History, Banji Akintoye, had initially scheduled the take-off of the rally for the ancient Mapo Hall but the heavy presence of armed policemen forced them to change the venue.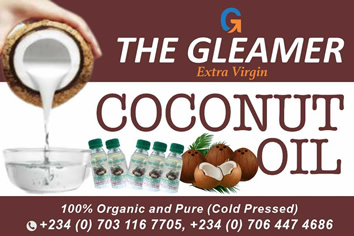 They are addressing people at Mapo Roundabout but they were not disturbed by the police in any way.
The agitators are armed with banners and Yoruba nation flags while leaders of the group addressing the people are saying Yoruba people are tired of staying with Nigeria.
One of the leaders of the group, Basorun Kunle Adesokan, said Yoruba were no longer part of Nigeria and the people want to be an independent nation.
He condemned the insecurity in Yorubaland, saying the people could no longer stand the injustice in Nigeria.