Our Focus Now Is Building 'Team Nigeria' – Sports Minister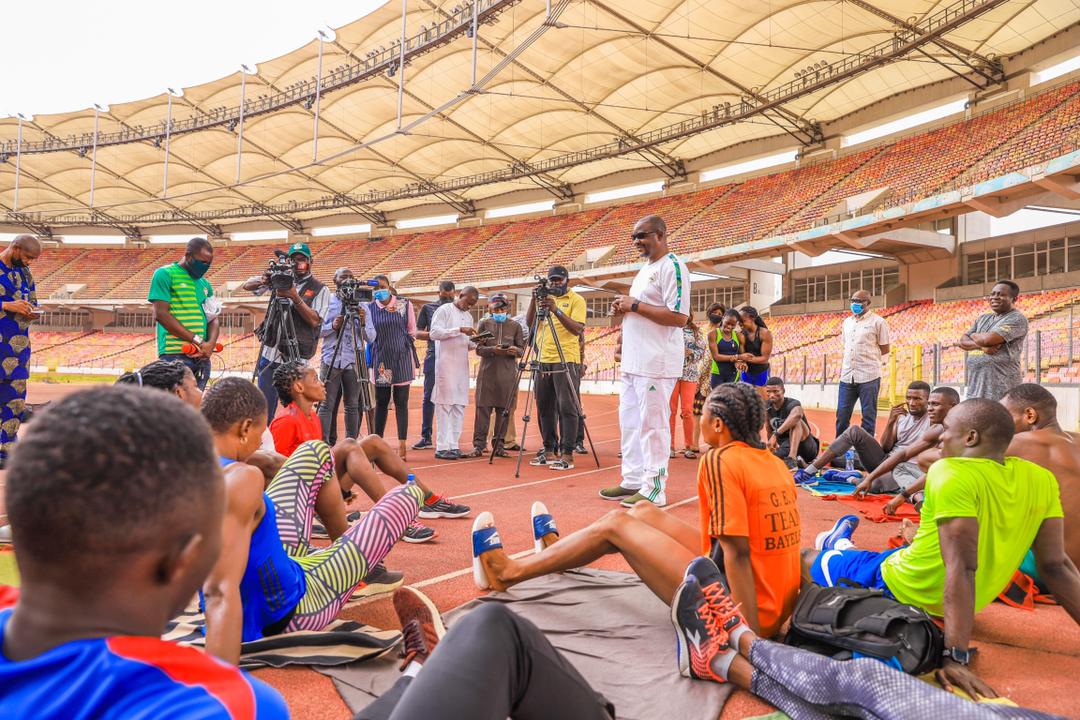 …As Nigeria Athletes Depart US Thursday
Joel Ajayi
Minister of Youth and Sports Development, Chief Sunday Dare, has revealed that the Ministry is now focusing more on building a formidable Team Nigeria that would make the country proud in the forthcoming 2020 Olympic in Japan, than listening to the noise of the market.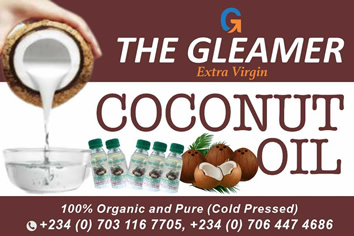 The Minister made this known on Monday when he visited the athletes Moshood National Stadium Abuja preparing to travel on Thursday to Texas, United States of America to participate in relay qualifiers event in USA.
He expressed that, though Nigeria athletes missed the World Relay in Poland due to visa issue but the Ministry has put that behind and moved on to ensure Nigeria still qualifies for the world fiesta event.
It was gathered that, about 20 athletes are leaving Nigeria on Thursday while the second batch of athletes will also join them later for the event.
The Minister assured that, what Nigeria missed in Poland will be gained in US.
According to him, I am just here to support you, and to encourage you, and inform you that you are the team Nigeria.
"We have about 87 days to the Olympic proper, we are ready to have you, go out there in US. Our team over there will also join you to create a blend, those that will compete with you are like you, the track is not different, I am made bold to say here that, the entire Nigerians are behind you.
"I want to urge the athletes not to be distracted with administrative noises, your duty is to run and give Nigeria the best , leave administration and all the noise behind , don't listen to the noise in the market if not, you will not buy anything, so be focus on the goal ahead of you.
" We are going to the US because we have other means that will place us on the part of qualification, if you follow the outcome of what happened in Poland; for some of the relays, we have 4, 5, some two slots left, so the chances are blighting.
"Nigeria will be at the Olympic God's wiling, we have put everything in place to ensure athletes are comfortable, they have been in camps for past two weeks with their coaches, I have no doubt Nigeria will be at the Olympic." He Assured.
Speaking on the sideline of World Relay in Poland, Minister said, the Ministry spared no effort to get it but issue of visa scuttled it.
"We did everything possible to get to Poland but their government said Nigeria need two full weeks to process visa, then there was nothing we could do but we got America visa within 3-4 days.
"About three or four countries even withdrew from the Poland event, they were waiting for Nigeria. There are chances and we are going to fight for every available slot to be in Japan."
Talking about athletes' welfare, Minister said the Ministry had put in place a detailed program for the Athletes where every trips, meets, Timing, accommodation is being monitored.
Chief Dare therefore, urged them to strictly adhere to all protocols of Covid-19.
Minister showered encomium on some athletes, saying the future is bright for Nigeria to have podium performances at the Olympics. He commended the performance of Tobi Amusan who got adopted few weeks ago and who now has the second World best time, Grace Nwokocha and Adegoke Enoch who got adopted by the Minister under the Adopt an Athlete Initiative.
Beach Volleyball: President Cup to unravel new talents says Nimrod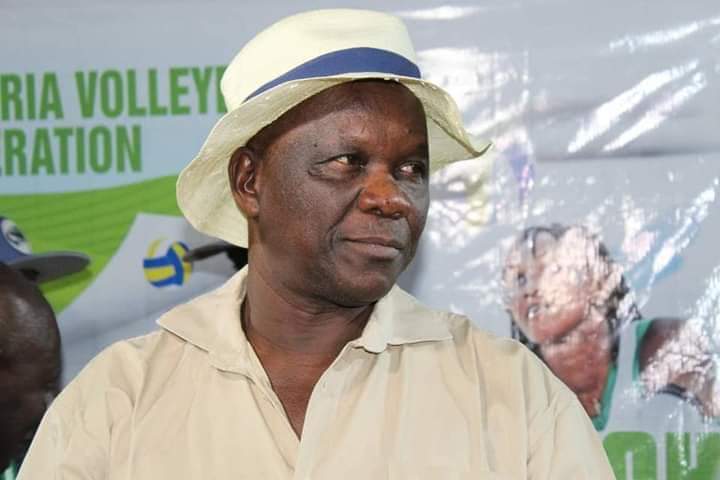 The Chairman Caretaker Committee of the Nigeria Volleyball Federation, Engineer Musa Nimrod said talented players will be discovered at this year's President Beach Volleyball Cup.
The President Beach Volleyball Cup will take place from 16th to 20th May, 2021 in Kaduna.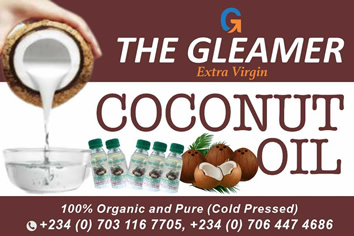 Nimrod stated that the young players will stand a chance of meeting some of their iconic players and eventually play them at the championship.
He said some of the players who will represent Nigeria at the Olympic Qualifiers will take part at the event.
He said, "I am optimistic that new talents will be discovered at this year's President Cup. Last year, we saw players who have never attended Beach Volleyball tournaments anywhere in the country put up some nice display.
"This year's edition is going to be explosive because most players are hungry for competition after the pandemic denied them playing time".
"The younger players stands a chance of meeting players who have represented the country at various international tournaments and will be a source of motivation to them", he added.