Science Competition: FG Should Create Jobs, Working Environment For Science Graduates -Principal
The Principal, Louisville Girls Secondary School Abuja, Revd. Sr. Veronica Orunmoluyi, has appealed to the Federal Government to create jobs and a good working environment for science-oriented graduates in the country.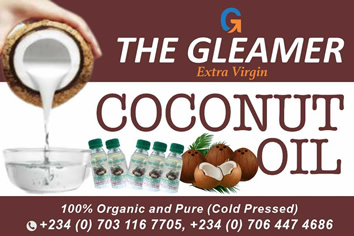 Orunmoluyi made the appeal in Abuja on Thursday at the 2021 Inter-house Science Competition of the school.
She said that doing this would allow graduates remain and use the knowledge acquired in the course of studies to develop the country rather than looking for greener pastures in foreign countries.
The competition which featured debate on trending topics, quiz and 60 seconds of fame, attracted awards of excellence in science from the school and sponsors.
According to her, the competition has afforded the opportunity to develop the girls academically but if government can provide jobs for them with good package, they will stay here to develop the country.
"  The competition is to develop the children academically. We actually started in 2015 and it was just among the girls either in inter-house or interclass.
"But as time went on, we started it with schools but with this COVID-19, we went back to the way we use to do it just to have it among the girls and it is really bringing a lot of talents out.
"We realise that we need to develop them more to be able to go out and make positive change.
" With more girls coming up in the field of science that means there is a better hope for Nigeria because women are major and so gifted because we are able to multitask, we are gentle and calm.
"When women come into science that means there is a better hope for the country to move from the theoretical approach to the real application in terms of research and developing instead of depending on other countries to bringing things that we can make.
"My advice to the government is that they should please pump more money into education, into research and also make job available for the young ones.''
Also, Sr. Francisca Akinwumi, language teacher of the school called on the government to identify talented students in the fields of sciences and offer them scholarships opportunity so as to encourage others key into science fields.
" There should be more encouragement in the offering of scholarships for girl-child that has done very well in sciences.
"This is so that that it will serve as encouragement to other girls.
" I also think that the government can promote science in girls' schools by going to girls' schools and identifying those doing well, this is because encouragement can push them to want to do more," She said.
Similarly, Mrs Ifeoma Ukeachu, also a teacher said that science was an important part of national development, hence the need for special attention on science scholarship.
"Science cannot move on without research, we need government to come in by creating more research centres.
"Research has to be carried out for actual practical so government should come in by creating research centers at different strategic areas where we can easily assess and carry out research anyway in the country," She said.
Also, Mr Joseph John, a biology teacher in the school said there was need to give special attention to science subjects in all schools as a way of developing potentiality in the students.
John said that the study of science he helped country of the world find lasting solutions to problems confronting their economy.
He therefore called on government atoll levels to take education especially science education serious saying that this can translate to better economy of sciences were given prominent.
He called on the students not to relent in their oars saying that the learning of sciences acquired would translate into other skills that would be of benefit to them.
NAN
Schools kidnapping: CSACEFA calls for deployment NSCDC to safeguard schools
The Civil Society Action Coalition on Education for All (CSACEFA) has called on the Federal Government to deploy officers of the Nigeria Security and Civil Defense Corps (NSCDC)to all schools across the country to ensure the safety of students.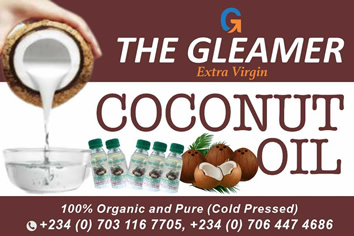 Mr Babatunde Omole, National Moderator of the organisation made this known in Abuja on Monday.
Omole noted that the kidnapping of students in Kaduna, Niger, and Zamfara states was avoidable if the security architecture had been effectively mobilized to protect the students.
According to him, we as civil society, advocating for quality education have reasons to worry about the toll and the psychological trauma the insecurity situation is taking on school children.
" Within a space of five days, Nigeria and the global community witnessed the kidnapping of students in their sleep from two different states.
"In a country that has security forces and architecture and no one has been brought to book.
"This is appalling. It is very disheartening to know that the Federal and State Governments appear insensitive to the plight of these children and school vulnerabilities to insecurity and kidnapping.
"Looking at the serial attacks on school children in the last five days , it is expected that the government if the federation in strong synergy with the states and security architecture must have devised means of keeping children safe in schools.
"What we see however is failure to give hope to the Nigerian child ,that education is the key to solving the numerous challenges in the society Something drastic needs to be done to stem the tide of the menace.
"We therefore called on the federal and state governments to do the needful by deploying officers of the NSCDC to schools for the safety of students.
Omole also called for the need to train community leaders, youths and other relevant stakeholders on security and intelligence gathering.
He added that to enhance the Safe Schools Agenda of the government, be effective perimeter wall fence must be erected in all schools with fortified security posts.
He also said that there was need for investment in modern crime-fighting and crime-preventing technological equipment and hardware in stemming the tide of this menace.
"No government can solve public problems without the public. The Federal and State Governments should involve civil society organisations, especially those working in the thematic area of conflict prevention, control and management, in the generation and analysis of data, intelligence gathering, information sharing, and troubleshooting methodologies.
"We also call on the Minister of Education, Malam Adamu Adamu and the state minister, Me Chukuemeka Nwajiuba to rise to the occasion to put an end to incessant kidnapping of students in secondary schools," he said.
Omole, however, commiserate with the family of the child that was killed while trying to escape from the kidnappers and also felicitated with parents and guardians whose children and wards were returned safely.
NAN