SWAN Organises 'Catch Them Young' Seminar For Uniabuja Students
The Society of Women Accountants of Nigeria (SWAN) Abuja chapter,  on Tuesday, organized a 'Catch them young' seminar for University of Abuja students on how to build a successful career in accounting.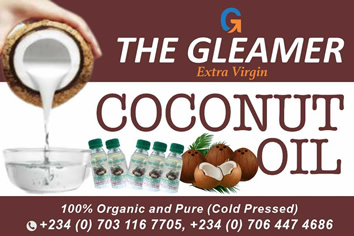 The seminar, which had students from the Faculty of Management Science in attendance, was part of SWAN's measures to build the choice of professional accounting career in the minds of the younger generation.
Mrs Adeola Ojo, Chairperson, SWAN, Abuja chapter, noted that the catch them young initiative is designed with special accounting examination courses for students to prepare them for professional ICAN exams.
She added that the Accounting Technicians Scheme (ATS) would enable youngsters have a head start in their accounting career before graduating.
"We want the students to know that they can easily become chartered accountants, starting from the lowest point, that is why we tagged this program, catch them young.
"Because instead of them starting from the professional level, you can start from the Accounting Technicians Scheme of West Africa (ATSWA) and with that certificate, you can work as an accounting officer.
"And it will also make it easier for them to move to the professional level," she said.
Ojo added that the certificate would benefit the students as it is recognised in all countries in West Africa.
Dr Abdulrasheed Balogun, Vice Chairman, Institute of Chartered Accountants of Nigeria (ICAN), Abuja and District Society, added that various life-changing opportunities abound in the accounting profession.
"There are many opportunities in the accountancy profession, depending on one's choice and area of interest.
"As an accountant, you can work in anywhere, I mean anywhere that money passes through, starting from academics, you can be a lecturer in accounting, you can be a bursar in academic, you can be a bursar, you can be a chief accountant
"Then when you go to private sector, you can work in the banking industry, you can work as a chief finance office, you can work in an audit firm, you can also work in any government establishment," he said.
He however called on parents to always support their children career choices, so that they could become useful to the society and the nation at large.
One of the participants, Mr Bernard Chinemelum, a 300 level student of Business Administration, added that the seminar had exposed him to a lot of benefits in the accounting field.
"The training have made us understand that we can be a chartered accountant, even without studying accounting as an undergraduate and I have decided to enrol for the course," he said.
The event featured quiz competition among students of Accounting, Banking and Finance and Business Administration, all in the same faculty.


NAN.
Yoruba Self-Determination Rally Begins In Ibadan
The Yoruba self-determination rally organised by the Ilana Omo Oodua is underway in Ibadan, the Oyo State capital.
Hundreds of members of the group whose leader is an 86-year-old Emeritus Professor of History, Banji Akintoye, had initially scheduled the take-off of the rally for the ancient Mapo Hall but the heavy presence of armed policemen forced them to change the venue.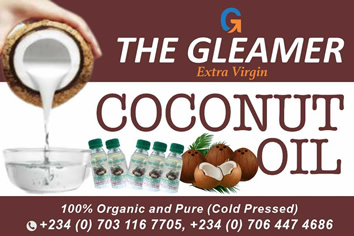 They are addressing people at Mapo Roundabout but they were not disturbed by the police in any way.
The agitators are armed with banners and Yoruba nation flags while leaders of the group addressing the people are saying Yoruba people are tired of staying with Nigeria.
One of the leaders of the group, Basorun Kunle Adesokan, said Yoruba were no longer part of Nigeria and the people want to be an independent nation.
He condemned the insecurity in Yorubaland, saying the people could no longer stand the injustice in Nigeria.