Buhari Updates AU Heads of State on Nigeria Second Peer Review Process
Joel Ajayi
As part of President Muhammadu Buhari-led government's commitment to ensure successful conduct of Nigeria's Second Peer Review Process, President Buhari will give updates on the process to his Counterparts during 30th Forum of Heads of State and Government, African Peer Review Mechanism ( APRM), says Princess Gloria Akobundu, Chief Executive Officer (CEO) APRM Nigeria.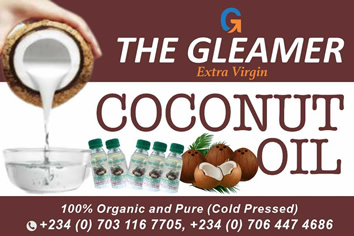 In a press statement issued by the Media Assistant to NC/CEO, AUDA-NEPAD/APRM Nigeria Abolade Ogundimu revealed that it will be held Thursday, 25 March in a virtual meeting by 1.30 p.m. Nigerian time and 2.30p.m South African Standard time.
According to APRM Boss, addressing the summit is one of the requirements for successful Review Process among APRM Member states.
The Summit will discuss various APRM related developments among member states, including updates on the ongoing Second Review Process of Nigeria by President Buhari.
Also, Reports on Targeted Reviews of Sierra Leone and Zambia, Briefing on Sudan's Governance Gap Analysis, as well as progress made by Kenya and Mozambique in the implementation of their National Programme of Action (NPoA) will be discussed.
"It will be recalled that Prof. Eddy Maloka, CEO, APRM Continental led the Continental Support Mission to Nigeria for discussion on the Country Self- Assessment Report (CSAR) and preparation to receive the Country Review Mission (CRM) following the conclusion of Reports Harmonisation.
"Ambassador Mona Attia will lead Nigeria's CRM that will go round the country for two weeks to validate the CSAR of Nigeria," she said.
The Harmonisation was done after submission by four Technical Research Institutes (TRIs) with specialty on APRM thematic areas that analysed raw data collected from questionnaires and Town hall meetings across the country.
Maloka-led Support Mission, along with APRM Nigeria's CEO and Members of National Governing Council (NGC) paid courtesy call to Prof. Ibrahim Gambari, Chief of staff to President Buhari in order to further appreciate his stewardship while serving as the Chairperson APRM Panel of Eminent Persons and officially brief him on the ongoing Review Process of Nigeria.
To further prove that Nigeria was set to conduct Successful Second Review Process after the First Review in 2008, the process was not hindered by the outbreak of COVID-19 pandemic as its protocols were being observed while exercise was also ongoing.
APRM, a Continental voluntary self-help assessment instrument to measure individual nation's efforts in deepening good governance and democratic development.
It focuses on focuses on four thematic areas namely: Socio-Economic Development, Democracy and Political Governance; Economic Governance and Management; and Corporate Governance.
Yoruba Self-Determination Rally Begins In Ibadan
The Yoruba self-determination rally organised by the Ilana Omo Oodua is underway in Ibadan, the Oyo State capital.
Hundreds of members of the group whose leader is an 86-year-old Emeritus Professor of History, Banji Akintoye, had initially scheduled the take-off of the rally for the ancient Mapo Hall but the heavy presence of armed policemen forced them to change the venue.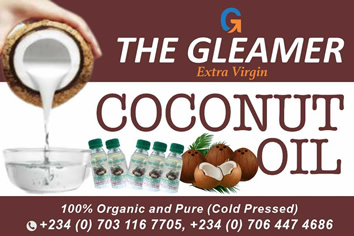 They are addressing people at Mapo Roundabout but they were not disturbed by the police in any way.
The agitators are armed with banners and Yoruba nation flags while leaders of the group addressing the people are saying Yoruba people are tired of staying with Nigeria.
One of the leaders of the group, Basorun Kunle Adesokan, said Yoruba were no longer part of Nigeria and the people want to be an independent nation.
He condemned the insecurity in Yorubaland, saying the people could no longer stand the injustice in Nigeria.